California mountain lion cub picked the wrong 5-year-old 'to mess with,' aunt says
HALF MOON BAY, Calif. - A mountain lion cub in Half Moon Bay that sunk its teeth into a 5-year-old boy picked the "wrong kid and mama to mess with," the boy's aunt said.
Jack and his mother "bravely fought off the attack," aunt Amie Wagner told KTVU in an interview, and which she also expressed on a GoFundMe. 
But the cub's puncture wounds left Jack with some "battle wounds in the process," Wagner said. 
The San Mateo County Sheriff reported that the mountain lion cub jumped out and bit Jack as he was walking near his family farm, the Potrero Nuevo Farm, on the 100 block of Tunitas Creek Road on Tuesday just before 7 p.m.
The Bay Area Puma Project released surveillance video of a female mountain lion and her two cubs, which had been under their watchful eye for several months. Zara McDonald, a spokeswoman for the project, believe one of the cubs pounced on Jack.  
His aunt said that Jack ran ahead of his mom and grandfather, as the young animal latched onto his face. 
Jack's mom tried to fight off the cub, but the animal caused some damage. 
Jack was taken to the hospital and was left with cuts all over his face and a fracture near one eye, his aunt said.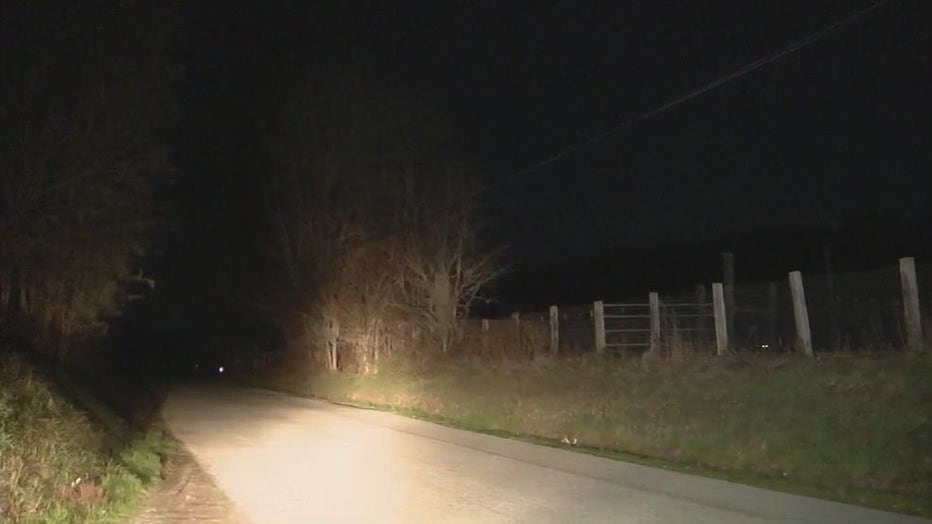 California Fish and Wildlife Capt. Patrick Foy said the attack hit Jack hard.
"Took him to the ground," Foy said. "And the boy was struggling in a fight for his life."
Fish and Wildlife investigators plan to gather DNA evidence from the child's clothing and wounds, and then search for the mountain lion, possibly on private land if the property owner's agree. 
If there's a match, and then the animal is caught, it will be removed from the wild.
Jack's parents run a program for the area's homeless population on the farm, in addition to a program that serves underprivileged students. 
The area is in a mountainous part of the county about nine miles south of Half Moon Bay. 
Mountain lion attacks on humans are rare.
Around 20 confirmed attacks have occurred in California in more than a century of record-keeping, according to the Department of Fish and Wildlife.
Despite being bruised and cut, Jack's spirits are high. 
"He is the most courageous, adventurous little guy I have ever met ," Wagner said. "And I am not surprised that if there was a kid who could wrestle a mountain lion and come out on top, it would be Jack."
IF YOU'RE INTERESTED: Wagner started a fundraiser saying that any donations will be used to cover expenses.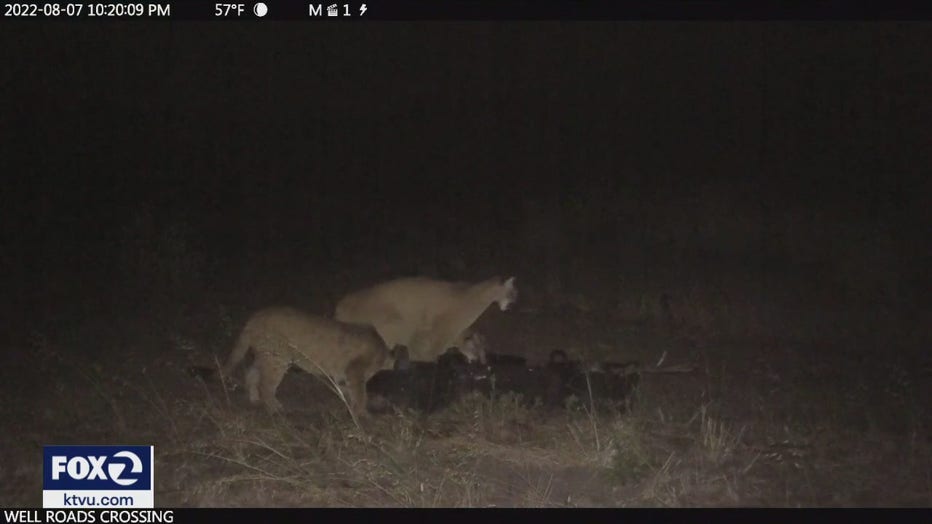 A female mountain and her cubs were spotted in Half Moon Bay on Jan. 31, 2023. Pumas Project