California family of 6 killed in cartel-style execution: Sheriff
GOSHEN, Calif. - Officials said the shooting that left a family of six dead in Central California was the result of a cartel-style execution.
The family, including a 16-year-old mom and her 10-month-old baby, was found shot to death early Monday morning at a home in Goshen, the Tulare County Sheriff's office said.
Two victims were found in the street, a third in the doorway, and three other victims were found inside the home.
The suspects responsible for the killings have not been found, officials said.
"We believe we have at least 2 suspects," said Sheriff Mike Boudreaux. "We believe [they] targeted family."
A narcotics-related search warrant was conducted at the home last week and one person was arrested. Investigators said they won't know if he was one of the victims until DNA testing can be done.
Two women survived the attack by hiding in a nearby trailer, officials said.
Goshen is a small town south of Fresno and east of Visalia.
Update: The ages of the teen mother and her infant child have been revised based on new information from the sheriff's office about the victims.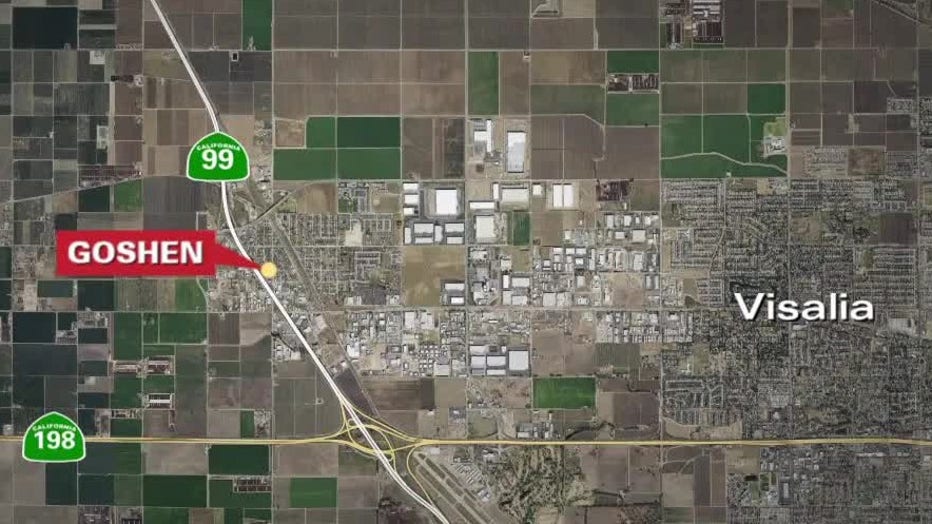 Location of the home where a family of six was found dead on Monday, January 16, 2023.