Bryan Kohberger trial: Survivors of Idaho murders were awake, texting during rampage, report says
Two surviving housemates in an off-campus University of Idaho rental home in Moscow, Idaho, were awake and texting each other during a massacre that left four of their friends dead last November, according to a new report.
The 4 a.m. home invasion attack killed Kaylee Goncalves, Madison Mogen, Xana Kernodle and Ethan Chapin on Nov. 13, 2022 – in the early morning hours after they'd all spent a Friday night out with friends ahead of the Thanksgiving break.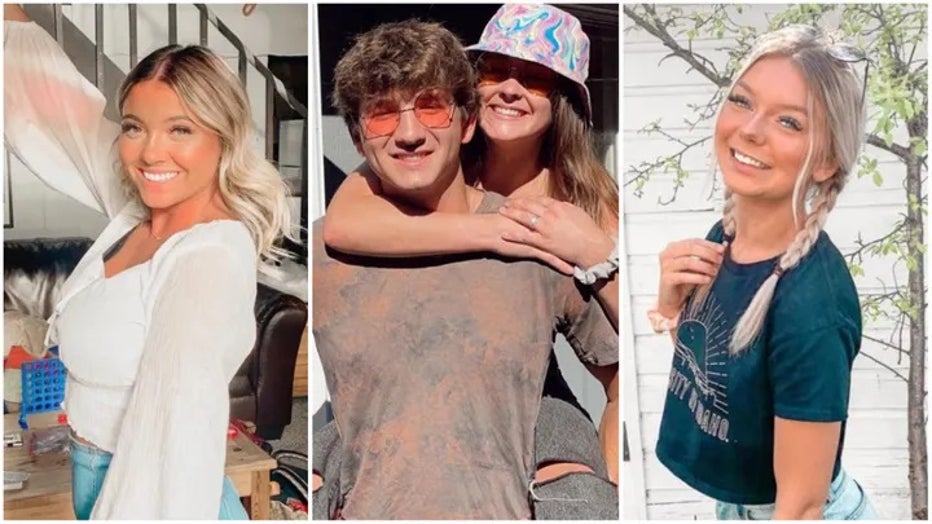 The victims of Nov. 13 University of Idaho massacre. (Instagram @xanakernodle / @maddiemogen / @kayleegoncalves)
The revelation, from a lengthy Air Mail story is attributed to grand jurors on the case, who allegedly leaked the information to Goncalves' father, although the reporter concedes that neither Goncalves nor his attorney agreed to comment.
The court has issued a restrictive gag order on the case. And neither Steve Goncalves nor his attorney immediately responded to questions from Fox News Digital about the report's claims – however the family in a statement called the claims a "very poor attempt at getting attention" and "obviously fictional."
>> University of Idaho student woke up 'trapped' on night of quadruple stabbing, father says
"Steve had been told that the two survivors allegedly had not only been awake while the killings had taken place but that they had heard everything," the report states. "More astonishingly, his grand-jury sources alleged that the two girls had been texting one another as the murderer methodically went from one room to the next."
At least one of the surviving roommates saw something suspicious, according to court documents unveiled in January, five months before a grand jury indictment stripped Kohberger's defense of a chance to fight the probable cause used to justify his arrest at a preliminary hearing.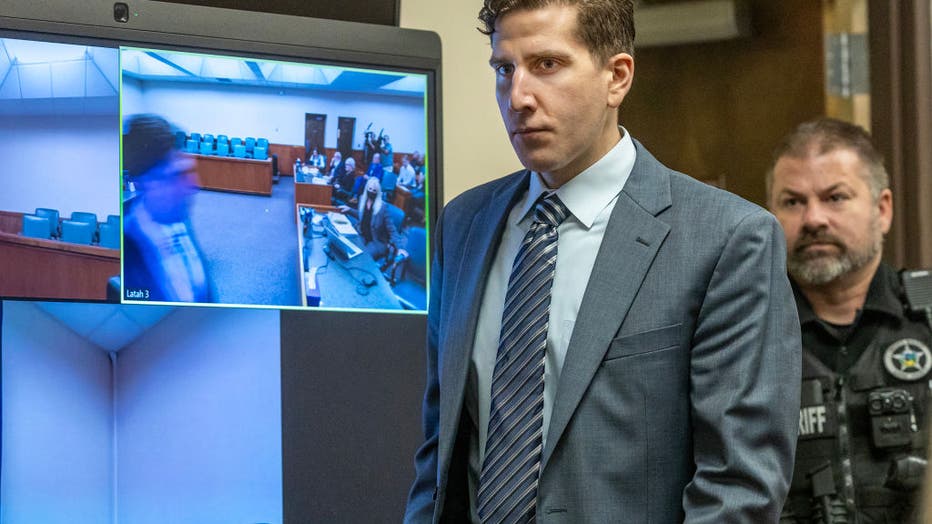 MOSCOW, IDAHO - AUGUST 18: Bryan Kohberger enters the courtroom for a hearing on August 18, 2023 in Moscow, Idaho. Kohberger is accused of killing four University of Idaho students in November 2022. (Photo by August Frank-Pool/Getty Images)
That roommate, on the second floor of the three-story house, told police she awoke to noises around 4 a.m. – sounds she believed came from Goncalves playing with her dog on the top level. Police would later find Goncalves and Mogen both dead in the other upstairs bedroom, however.
Then, according to the probable cause affidavit, she thought she heard Goncalves say, "There's someone here." She peeked out of her room but didn't see anything, according to the probable cause affidavit.
Around this time, according to investigators, Kernodle was still alive, using the TikTok app on her phone at 4:12 a.m.
>> FBI investigates key witness for Bryan Kohberger's defense
The housemate soon thought she overheard crying from Kernodle's room, which was on the same floor, according to the affidavit. She peeked out and overheard a male saying, "It's OK. I'm going to help you."
She "opened her door for the third time" and saw a masked man in dark clothes with "bushy eyebrows" leaving through the rear sliding door. She described him later to police as "not very muscular, but athletically built."
She froze in shock, according to court documents. He walked by her and out the door. Police believe the four victims had all been stabbed repeatedly before 4:25 a.m.
Police did not receive a 911 call until around noon the next day. It came in from one of the survivors' phones, according to police, but they have declined to reveal who actually made the call. Responding officers encountered a horrific scene – with a key piece of evidence left behind next to Mogen's body: A Ka-Bar knife sheath that authorities allege had Kohberger's DNA on it.
The other surviving housemate, who is barely referenced in the probable cause filing, agreed to an interview with Kohberger's defense lawyers in April after resisting a subpoena in the case.
Police relied heavily on the sheath, the suspect vehicle and phone records in the probable cause affidavit. However, the Air Mail story also hinted that they have a secret informant who "would tighten the screws" through undisclosed testimony.
Latah County Prosecuting Attorney Bill Thompson notified the court earlier this year that if Kohberger were to be convicted, he would seek the death penalty.
Idaho District Judge John Judge entered not guilty pleas on Kohberger's behalf in May on four charges of first-degree murder and a felony burglary count.
Last week, Judge denied Kohberger's motion to stay proceedings and canceled an order pausing time for a speedy trial, which the defense has already waived.
Kohberger is due back in court on Oct. 26, when Judge will hear arguments on the defense's long-shot request to dismiss the indictment.
At the time of the murders, Kohberger was attending the neighboring Washington State University in pursuit of a Ph.D. in criminology. He's currently being held without bail at the Latah County Jail in Moscow, Idaho.