Bryan Kohberger case: Moscow prosecutor can sidestep stall tactic with grand jury indictment
MOSCOW, Idaho - Bryan Kohberger, the 28-year-old criminology student accused of ambushing four University of Idaho students with a knife in November, waived his right to a speedy probable cause hearing, pushing back his arraignment by more than six months.
But prosecutors can undercut the procedural maneuver by seeking a grand jury indictment, which would also spare the surviving roommates from having to sit in court across from Kohberger and face cross-examination during a preliminary hearing, according to Idaho lawyer Edwina Elcox, who previously represented alleged "Cult Mom" Lori Vallow.
"The defense attorneys, they're not entitled to notice that it's happening," she told Fox News Digital. "They're not entitled to be there, not entitled to present any evidence or cross-examine any of the state's witnesses."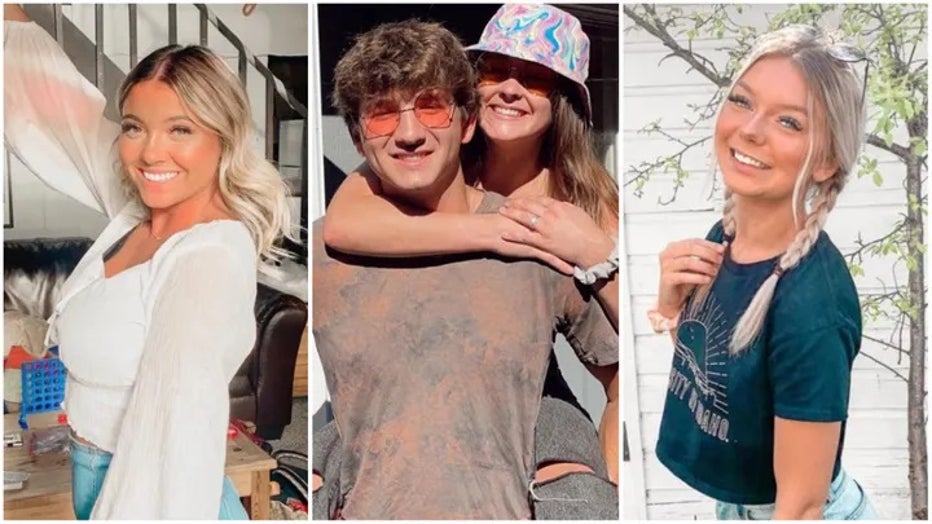 The victims of Nov. 13 University of Idaho massacre. (Instagram @xanakernodle / @maddiemogen / @kayleegoncalves)
Additionally, Idaho has no insanity defense and the death penalty is on the table.
Kohberger is accused of the ambush stabbing deaths of Kaylee Goncalves, Madison Mogen, both 21, Xana Kernodle and Ethan Chapin, both 20, around 4 a.m. on Nov. 13. He faces four counts of first-degree murder and a felony burglary charge for allegedly entering the home with the intent to kill.
RELATED: Idaho murders suspect Bryan Kohberger will challenge evidence, lawyer says
One of two surviving roommates told police she heard crying from Kernodle's room and a man saying, "It's OK, I'm going to help you." Then she saw a masked man walk out the back door.
She would still testify before the grand jury, but wouldn't have to face questioning from Kohberger's defense attorney Anne Taylor as is expected in the preliminary hearing pushed back until June – a proceeding, Elcox said, that is just a "stepping stone."
Police used neighborhood surveillance video and phone data to link Kohberger to the crime scene, then allegedly found his DNA on a knife sheath found in the bed near Mogen and Goncalves' bodies.
After Kohberger's arrest at his parents' house in Pennsylvania on Dec. 30, police found hairs and stained bedrooms items in his apartment in Pullman, Washington, where he was attending Washington State University and seeking a Ph.D. in criminology.
RELATED: Idaho murder victims: Who were Ethan Chapin, Xana Kernodle, Kaylee Goncalves, Madison Mogen
Pullman and Moscow, Idaho, are about 10 miles apart.
"There was over a month between the crime and when the search warrant was executed," Elcox noted Wednesday. "If you were covering up things, that would be a pretty big mistake to leave stained pillow cases and bedding around."
If prosecutors do intend to seek the death penalty, Elcox said, they'll have to inform the court with 60 days of Kohberger's initial plea, which is expected at his arraignment, once either the preliminary hearing or indictment sends his case from the magistrate to district court.
And they probably will, she said.
"There isn't much more of a case that could have much more aggravated, underlined, circumstances than this, and then you times it by the tragic killing of four," she told Fox News Digital.
Even without an insanity defense, Kohberger's mental state can still come into play in court, according to experts.
RELATED: Bryan Kohberger could face the death penalty in Idaho student murders
"Idaho Code section 18-207 does, in fact, make clear that 'mental condition shall not be a defense to any charge of criminal conduct,'" Johnathan R. Baldauf, another Boise-based criminal defense attorney, told Fox News Digital.
Those include if the defendant is unable to assist in his own defense and as a mitigating factor during sentencing, he said. 
"The insanity defense…it was abolished and so there's nothing on the books or the statutes that allows for what other states have as an affirmative insanity defense," Elcox said. However, the laws do not prevent a defense from introducing expert evidence on the defendant's state of mind.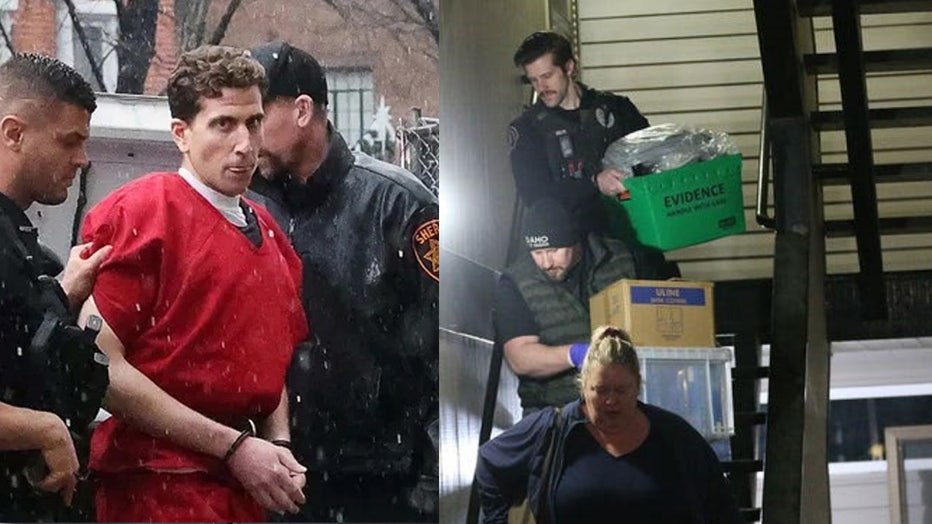 Investigators search Bryan Christopher Kohberger's home in Pullman, Washington, on Dec. 30, 2022. (Derek Shook for Fox News Digital)
That came into play in the 1992 Idaho Supreme Court case State v. Winn, she said, when a mother accused of poisoning her 9-year-old son claimed a "demon" told her to kill him.
If the defense does plan to raise the issue of Kohberger's mental state, it will have to notify prosecutors in advance, Elcox said. Then both sides could have experts examine the defendant.
RELATED: Idaho Murders: Bryan Kohberger makes tasteless joke in Pennsylvania prison, report
Separately, mental illness must also be considered during sentencing if mental illness proves to be "a significant factor" in the case, Baldauf said. Separately, he added, defendants with an IQ of less than 70 are ineligible for the death penalty in Idaho.
Kohberger, who just completed his first semester at Washington State University studying for a Ph.D., allegedly snuck into an off-campus rental home with a large, fixed-blade knife and attacked the victims around 4 a.m. on Nov. 13.
Latah County Coroner Cathy Mabbutt said at least some of the slain students were likely sleeping at the start of the massacre.
A surviving housemate, identified in the affidavit only as DM, told police she froze in fear and locked her door after watching a masked man walk out the back door. A fifth housemate was also home at the time and not attacked, and so was Goncalves' dog.
During the search on Kohberger's apartment, police found multiple hair samples and a possible animal hair sample. If any of them turn out to match the victims or the dog, the evidence could "blow the case wide open," according to Neama Rahmani, a former federal prosecutor and Los Angeles-based trial attorney.
"Adding the potential treasure trove of digital evidence found on his computer, including information about the victims, we may have smoking-gun evidence," he told Fox News Digital. "Combined with the reports of Instagram direct messages and emails which may be evidence of stalking and motive, the prosecution may have everything it needs to get a conviction and potential death sentence, except the murder weapon."
When Latah County Magistrate Judge Megan Marshall read Kohberer's charges in court after his extradition from Pennsylvania earlier this month, she asked four times if he understood that he could face the death penalty.
"Yes," he replied, every time.
But to secure such a sentence, prosecutors will have to first secure a conviction on one of the first-degree murder charges, and then prove beyond a reasonable doubt at least one aggravating circumstance, Baldauf said.
Two examples of such an aggravating circumstance relevant to the student slayings that prosecutors could show include "that the defendant committed another murder at the time the murder was committed or that the defendant knowingly created a great risk of death to many persons."
Jurors must then agree unanimously to impose the death penalty.
But the defense can also present mitigating factors in an attempt to convince the jurors that the death penalty would be unjust – including a potential mental illness argument.
If prosecutors intend to seek the death penalty, they will have 60 days from when Kohberger enters a plea to notify the court and the defendant, Baldauf said.
Latah County Prosecuting Attorney Bill Thompson, along with Kohberger's defense attorney Anne Taylor, have both been restricted from commenting on the case under a gag order.
However, at least some of the victims' families have come forward in support of the death penalty if there is a conviction.
Police from multiple agencies, with help from the FBI, caught the suspect nearly seven weeks after the slayings. They tracked him from his apartment at Washington State University in Pullman all the way to his parents' house in Pennsylvania's Poconos Mountains – more than 2,500 miles away.
He made the drive there with his father in the passenger seat and was stopped twice by police in Indiana, bodycam video revealed.
In a probable cause affidavit, Moscow Police Cpl. Brett Payne alleged that Kohberger left a Ka-Bar knife sheath at the scene with his DNA on it, and that police found a bloody footprint inside. He also wrote that police tracked the movements of Kohberger's phone and car placing him in the vicinity of the murders on the night of the crime, as well as at least 12 times prior and once more on the following morning.
RELATED: Bryan Kohberger case: Footprint found inside Idaho crime scene could help cops build case
Baldauf, who has read the affidavit, said he believes investigators are still working the case.
"My thoughts are that the case is in its early stages, but the cell phone tracking and the sheath are likely to be powerful evidence," he said. "There are a number of questions, including motive, that still remain."
Investigators also have other evidence that has not yet been made public, including whatever may have been found during the execution of more search warrants served in Pennsylvania.
The victims:
Kernodle and Mogen were both part of the Pi Beta Phi sorority and were marketing majors, according to the university. They worked together at the Mad Greek restaurant in downtown Moscow.
Goncalves, a general studies major who would have graduated in December, belonged to Alpha Phi and had plans to move to Austin, Texas, to pursue her career.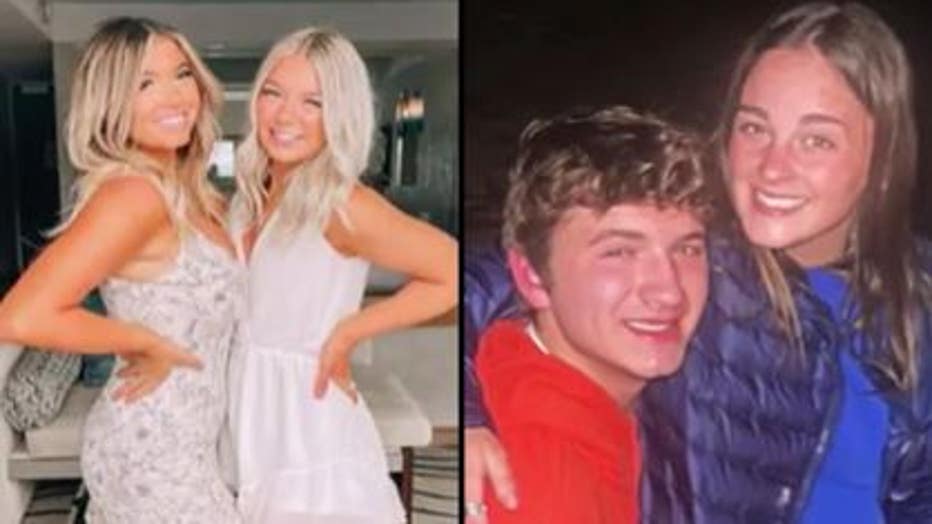 Chapin majored in recreation, sport and tourism management, the University of Idaho said. He lived in the Sigma Chi fraternity house about 200 yards from the crime scene.
Suspect in custody: 
According to past acquaintances, Kohberger became addicted to opioids in his late teens.
But after sobering up, he pursued a career in criminal justice – obtaining a master's degree from DeSales University and then entering a Ph.D. program at WSU.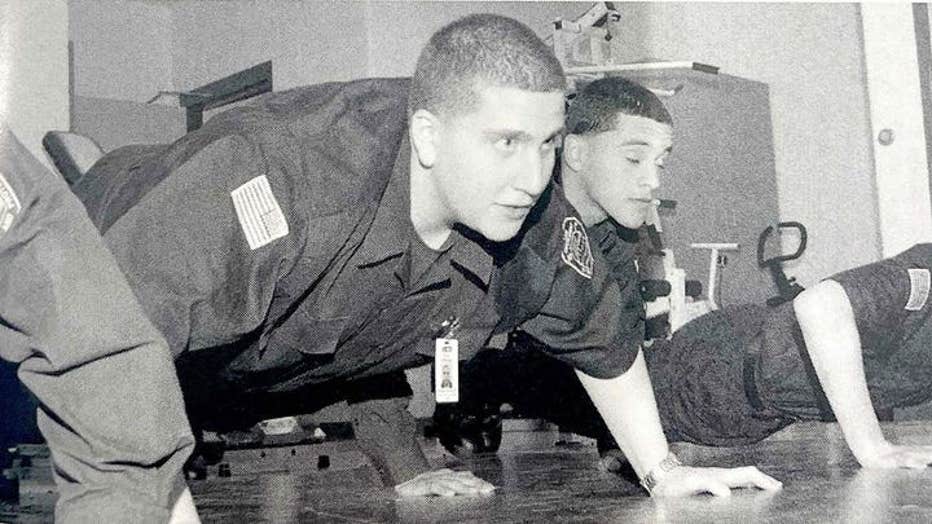 A yearbook photo of Bryan Kohberger in a high school law enforcement class doing a push-up. (Stephanie Pagones/Fox News Digital)
While at DeSales, Kohberger studied under an expert on serial killers, Dr. Katherine Ramsland, who co-wrote a book with the BTK Killer, Dennis Rader. Rader killed 10 people between 1974 and 1991.
In his semester at WSU, he studied under Dr. Melanie-Angela Neuilly, who in her CV describes herself as specializing in "homicide, violent deaths [and] violence as a public health concern."
A visible shaken Kohberger made his second appearance at the Latah County Courthouse on Jan. 12, with slumped shoulders and cuts on his face that the sheriff said happened while shaving.