Iconic Brooklyn rapper Notorious B.I.G. honored for 51st birthday
BROOKLYN - New York City officials, as well as leadership of the Universal Hip Hop Museum, hosted a B.I.G celebration Sunday from the heights of Hudson Yards.
The celebration was packed out with artists and politicians alike gathering to give the late East Coast rapper his flowers for his contribution to hip hop culture. 
"It's about a way of life and when you look at 50 years, five decades all of the contributions, no one has done it bigger and better than Biggie Smalls aka the notorious B.I.G." Bronx Borough President Ruben Diaz Jr. said. 
As the hometown of hip hop celebrates 50 years of the genre of music dominating the airwaves, stars honored one of its iconic pioneers on his 51st birthday.
RELATED: Street Soldiers: Brooklyn's hip-hop roots
"This is just one of the many beautiful ideas that are finally coming to life and I'm just happy to be apart of it, my family's supportive of it and happy everybody's involved," Christopher Wallace Jr., the late rapper's son, said.
The late rappers right-hand man, Lil' Cease from Junior Mafia, believes Biggie would be pleased with the honor. 
"He would definitely love what's going on right now. Watching the culture elevate, watching the shift come through all of the different cities, different towns, different states different countries," he said.
As part of the celebration, the Universal Hip Hop Museum in the Bronx unveiled a portion of its permanent exterior "Lyric Wall," featuring the famous lines from the rapper's song "Juicy," released in 1994.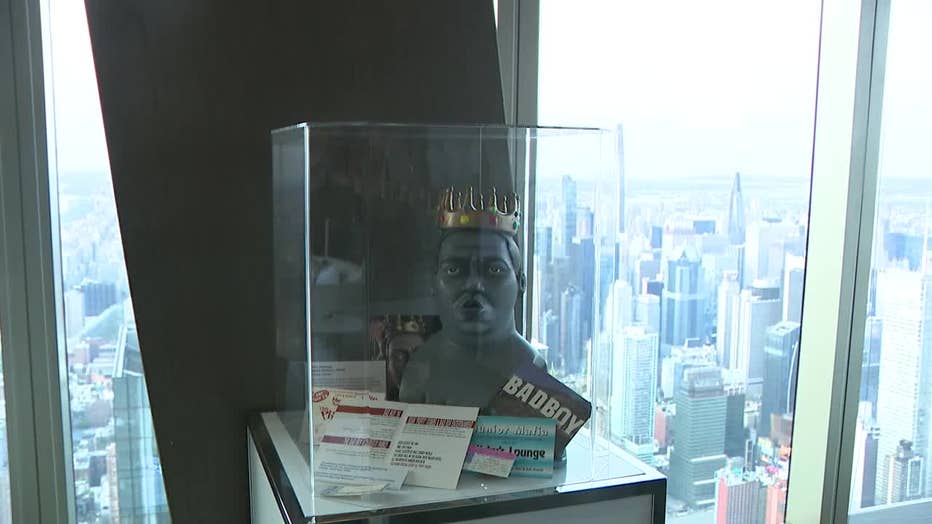 It's one of many lyrics that make the star and standout among his peers. 
Biggies' work is now set to be cemented in the very structure of the museum, it's self honoring 50 years of creative culture with decades more ahead.