Boy, 7, fatally struck by NYPD tow truck in Brooklyn
BROOKLYN - A 7-year-old boy was struck and killed on a scooter by a NYPD tow truck in Brooklyn, officials said.
The accident happened Thursday morning near Myrtle and N Portland avenues in the Fort Greene section.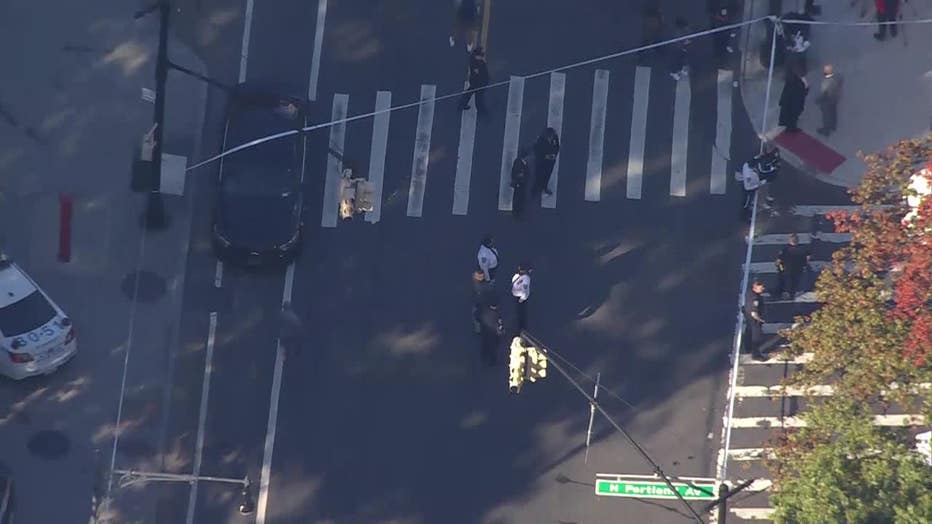 According to police, the tow truck was traveling west on Myrtle and was attempting to make a right turn on N Portland when it struck the boy, who was walking in the crosswalk with his mother on the way to school.
Hayes said the driver of this NYPD tow truck was speeding and on her cell phone when she hit and killed the boy on his way to school.
His backpack and green scooter in the crosswalk where the child was hit.
EMS responded to the scene, where they pronounced the boy dead.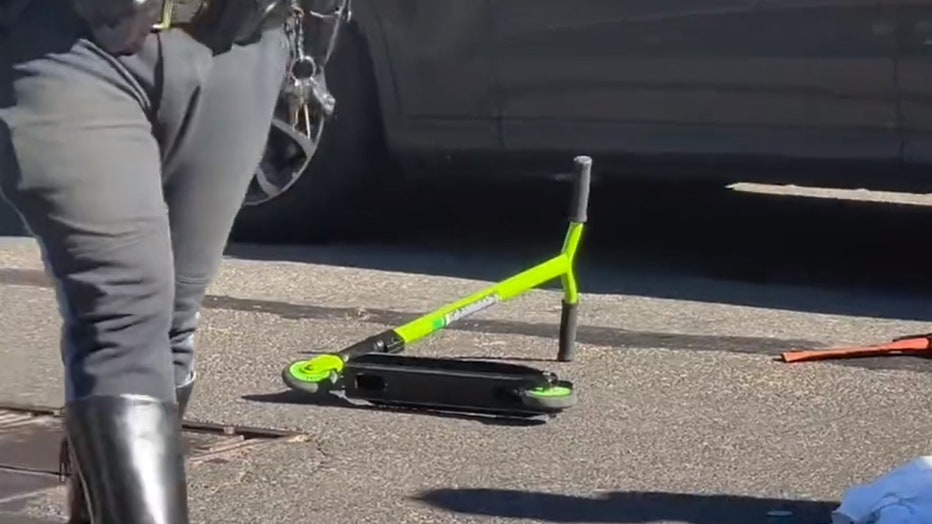 The 54-year-old driver remained on scene.
"The young child who was walking with mother was struck, um the child went down, the tow truck operator stopped immediately," NYPD Chief of Department Jeffrey Maddrey said. 
Witnesses say the driver did not stop until people ran up to the tow truck and told her she hit the little boy.   
Julie Sharpton, the tenant's association president at NYCHA's Whitman Houses, where the family lives, wants the NYPD to pay for the child's funeral.  
"We need the police to pick up the funeral expenses 100% for the parent," Sharpton said. 
Crystal Hudson is a New York City Council Member in Brooklyn.
"I think this is really more about how we hold the NYPD accountable number one when they're in the wrong and how do we make sure we have more crossing guards across the city," Hudson said. 
The NYPD is investigating.   
The community is holding a vigil at 5:45 Thursday night.