Body cam footage released of ex-NHL player Alex Galchenyuk's arrest
SCOTTSDALE, Ariz. - Months after a former Arizona Coyotes player was arrested on July 9 for an alleged hit-and-run, body camera footage from Scottsdale Police was released on Nov. 7.
Police say Alex Galchenyuk was "heavily impaired" and appeared to be agitated, making "curt and profane" statements to officers.
One of the statements being, "I'm gonna chop you, your wife, your daughter."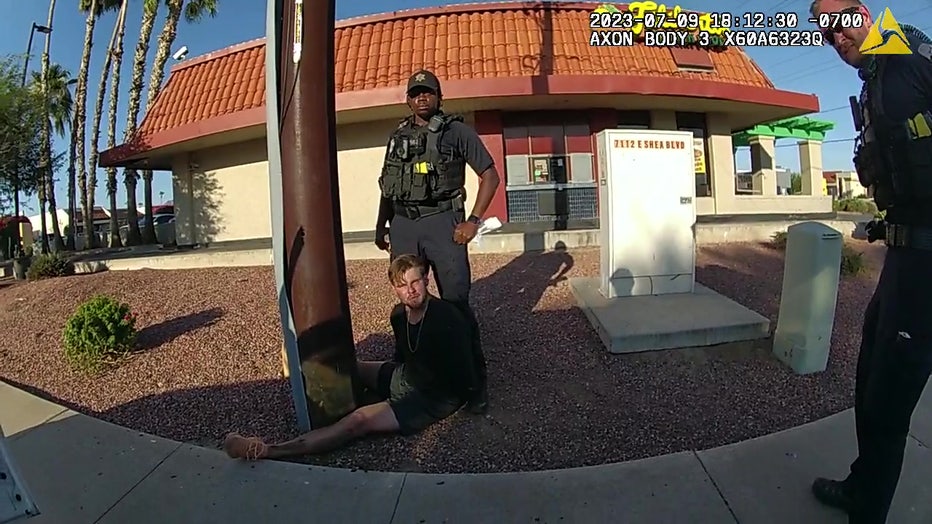 According to a police report, the former player struck a sign and a curb while driving a BMW, then switched positions with a man sitting in the passenger seat. The car then drove away before getting pulled over shortly after.
Galchenyuk had 19 goals and 22 assists with the Coyotes in 2018-19 and returned in 2021-22, finishing with six goals and 15 assists in 60 games. Galchenyuk played 11 games for the Colorado Avalanche last season, spending most of the year in the AHL.
Watch the body cam footage (viewer discretion is advised due to language and threats of violence):
The Coyotes released him from his contract shortly after the incident.
Galchenyuk apologized to the Coyotes, their fans and the police officers for his "despicable and disrespectful behavior" in his letter, saying he was checking himself into the player assistance program.