'Just be yourself': Employees with autism find life-changing jobs at New York businesses
NEW YORK - Ryngin Garcia has been working at the Shake Shack in the Meatpacking District for just about a year.
In Midtown, Piankhi Wade is doing an internship with Lloyds Bank. The 28-year-old has a bachelor's degree in computer science and his job is to troubleshoot problems with the bank's computers.
Both of these young men are thriving at work and they are both autistic.
"I love being here!" Ryngin exclaimed. "What I love about working here, especially at Shake Shack, is the people. Especially when you get involved with them, making sure you get to interact with them on how their food is."
Shake Shack participates with a program to hire people who are on the spectrum.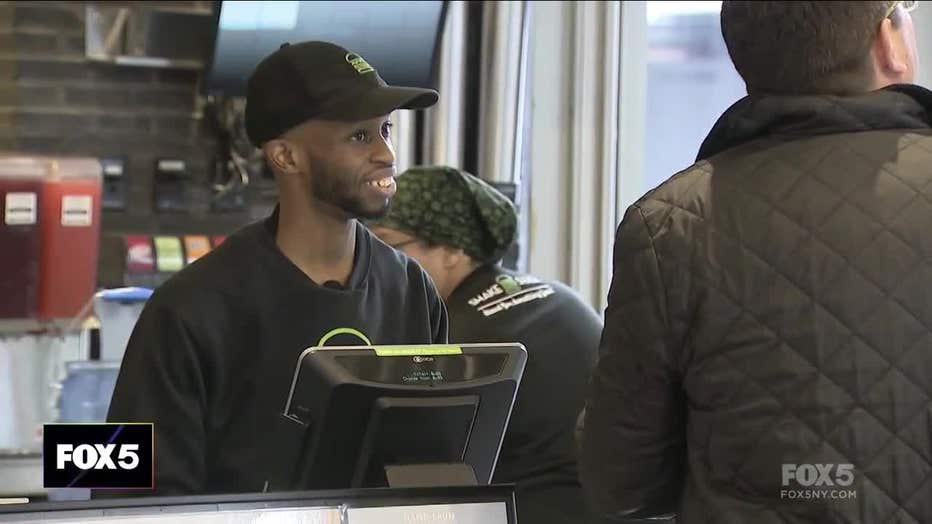 "It's just really important for businesses to learn more about developmental disabilities and removing those barriers and be more inclusive," offered Steven Flory, the general manager of Ryngin's Shake Shack.
Ryngin is a valued member of the Shake Shack team.  
"He's always such a bundle of joy. Just so bright and outgoing," Flory continued. "The guests just love him."
Piankhi is also an asset to Lloyds Bank. Prakash Kirupaharan, who is mentoring him with his internship, suggests he has skills that others might not have.
"They like to follow same consistent protocol multiple times, which is key when you're troubleshooting or resolving a first-line technical issues," he said. "So they're able to follow a set of procedures effectively."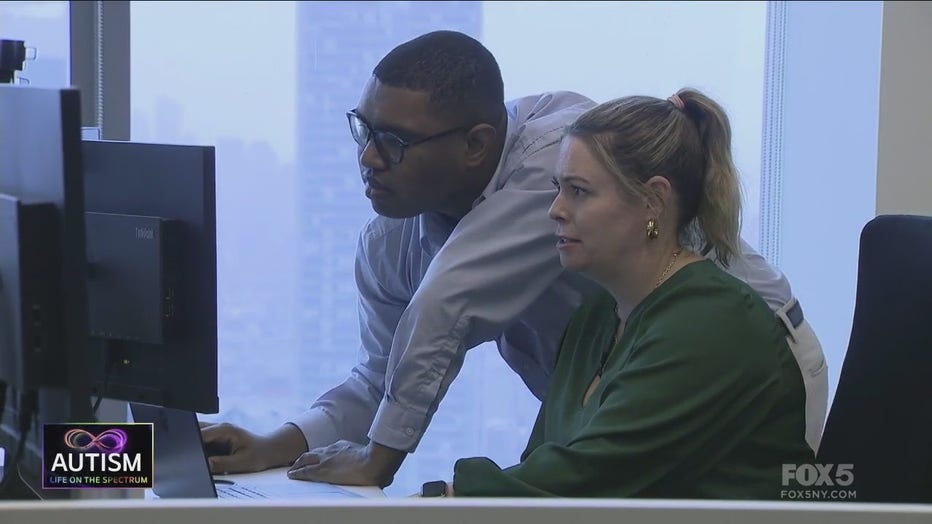 Piankhi commutes to Midtown from Orange County, taking Metro North. He lives with his family, but hopes to have his own home one day.  
Having an internship or a job can help autistic people achieve what we all want in life: independence.
"Working here also helps me to earn my own money. That helps me to develop my independence instead of relying on others," Piankhi offered.
"It feels good because then you don't have to rely too much on your mom, your sister and brother," agreed Ryngin.
Ryngin and Piankhi learned most of their life and work skills through Birch Family Services.
"People with disabilities have some of the highest unemployment rates in the country and so this is an opportunity to give people a chance," president and CEO Matthew Sturiale said. "We do a lot of work side by side, educating employers about who the individuals are. How they might be successful." 
The nonprofit teaches just about everything, including cooking, how to do laundry, money management, social interaction, writing a resume and commuting.  
Ajuwon Newton, 28, and Johnny Ramos, 36, both hope to have jobs in the future. They're working on how to take the subway.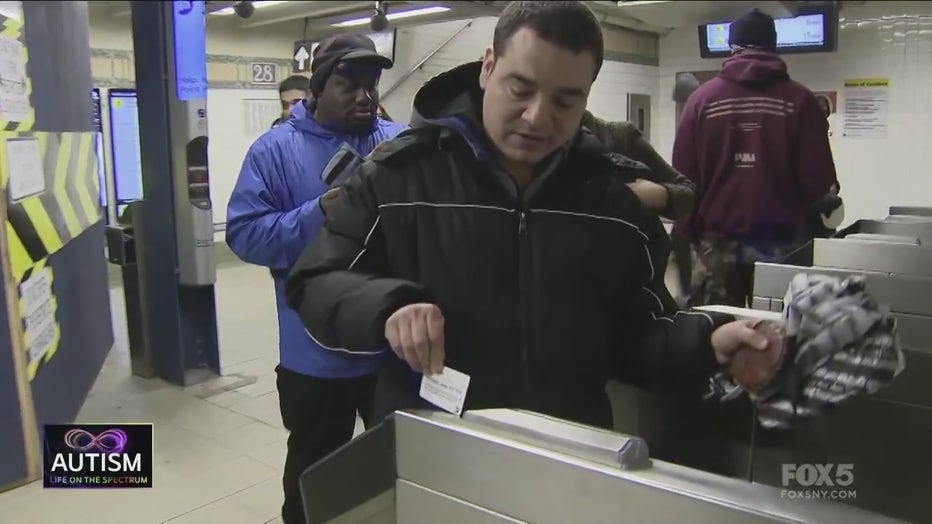 "I've been going to train after train. It's like a huge adventure for me," Ajuwon offered.
Currently, Ajuwon is a volunteer and helps deliver food to the elderly and homebound.
"I feel great, empowered, inspired and it makes me want to help people more," he added.
Ryngin has the most meaningful words of advice. 
"Just keep going! Don't ever give up! Just be yourself," he advised. "Look at what happened to me. And you can do it too."