Man convicted of kidnapping woman in Vegas wanted for torture in Oregon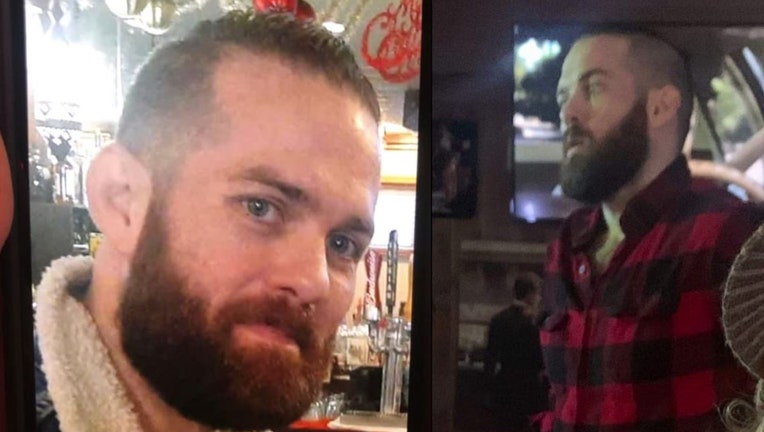 article
GRANTS PASS, Ore. - Police in southern Oregon were searching Thursday for a man accused of torturing a woman he held captive, less than two years after he was convicted in Nevada of keeping another woman in captivity for weeks before the victim managed to escape.
Grants Pass Police Chief Warren Hensman said in a telephone interview that he finds it "extremely troubling" that the felon is wanted in an attempted murder instead of still being behind bars for the Nevada crimes.
Benjamin Obadiah Foster, 36, is now charged in Oregon with attempted murder, kidnapping and assault. Foster tried to kill the victim in Grants Pass while "intentionally torturing" her and secretly confining her "in a place where she was not likely to be found," Josephine County District Attorney Joshua Eastman wrote in a court document.
"We are laser-focused on capturing this man and bringing him to justice," Hensman said at a news conference Thursday. "This is an all-hands-on-deck operation."
READ MORE: Oregon man busted after selling drugs to schoolchildren from RV: police
In 2019, before moving to Oregon, Foster held his then-girlfriend captive inside her Las Vegas apartment for two weeks. He initially was charged with five felonies, including assault and battery, and faced decades in prison upon conviction. But in August 2021, Foster reached a deal with Clark County prosecutors that allowed him to plead guilty to one felony count of battery and a misdemeanor count of battery constituting domestic violence.
A judge sentenced him to up to 2 1/2 years in a Nevada prison. But after the 729 days he had spent in jail awaiting trial were factored into his punishment, Foster was left to serve less than 200 additional days in state custody.
Foster's girlfriend at the time had suffered seven broken ribs, two black eyes and injuries from being bound at the wrists and ankles with zip ties and duct tape during her two-week captivity, according to a Las Vegas police report obtained by The Associated Press.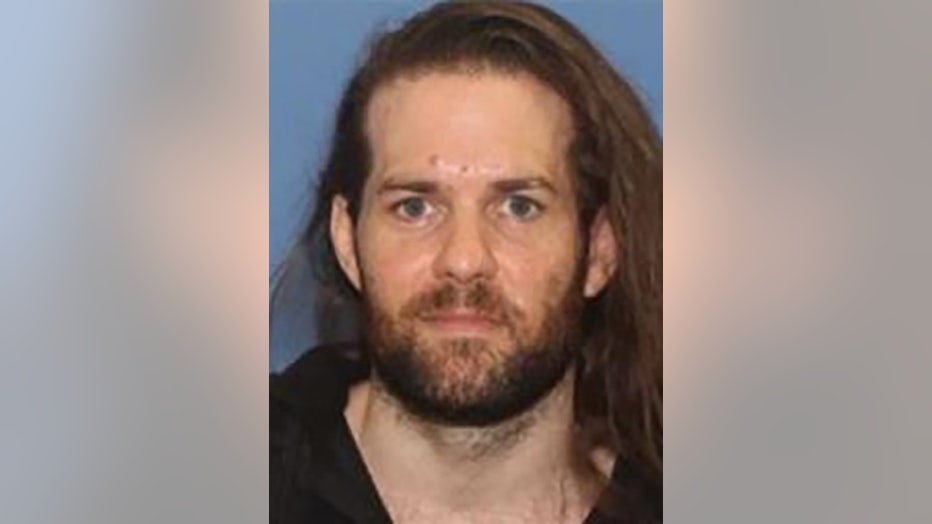 Benjamin Obadiah Foster is wanted in Oregon for attempted murder, kidnapping and assault (Grants Pass Police Department)
The woman also told police she was forced to eat lye and choked to the point of unconsciousness.
She escaped during a trip with Foster to a grocery store and a gas station, after Foster had let the woman out of his sight. According to the police report, the woman ran to a nearby apartment complex and found a resident who rushed her to a hospital. Foster was arrested by SWAT officers later that day.
At the time, court records show, Foster was out of custody on a suspended jail sentence for carrying a concealed weapon without a permit.
READ MORE: Man accused of chewing off man's ear on Oregon train said victim was a robot
He also was awaiting trial in another 2018 case involving domestic violence. But Foster's plea deal with prosecutors in 2021 settled the domestic violence case, a copy of the agreement shows, and he was "sentenced to credit for time served."
Police in Grants Pass, a town of some 40,000 in southwest Oregon, provided recent photos in a news release of Foster and the Nissan Sentra car he was driving. They said he is believed to be armed and is "considered extremely dangerous."
"We are using every piece of technology available to locate this man," said Hensman, the police chief. "And I'll leave it at that."
On Tuesday, police went to a home in a residential neighborhood of Grants Pass to investigate an assault, although Hensman didn't want to discuss yet how the officers were alerted.
READ MORE: Video shows woman push 3-year-old girl off platform and onto train tracks
When they arrived, the officers found a woman who had been bound and beaten unconscious. She was taken to a hospital in critical condition, police said.
"This is a very serious event, a brutal assault of one of our residents that we take extremely seriously," the police chief added. "And we will not rest until we capture this individual."
Hensman said he doesn't have time now to explore how authorities in Nevada handled Foster's crimes there.
"Whatever happened in the past," he said, "we can talk about those situations later."