Bayonne covers up Vladimir Putin's name on 9/11 memorial
BAYONNE, N.J. - A city in northern New Jersey is covering up part of its Sept. 11, 2001, memorial in protest of the Russian invasion of Ukraine. 
The memorial in Bayonne was actually a "gift from the people of Russia," according to its dedication plaque, and includes Russian President Vladimir Putin's name — which is the part that is now obscured. 
Putin attended the memorial's groundbreaking back in 2005.
Bayonne covered Putin's name indefinitely in two places — the monument itself and on the dedication plaque, according to Mayor Jimmy Davis.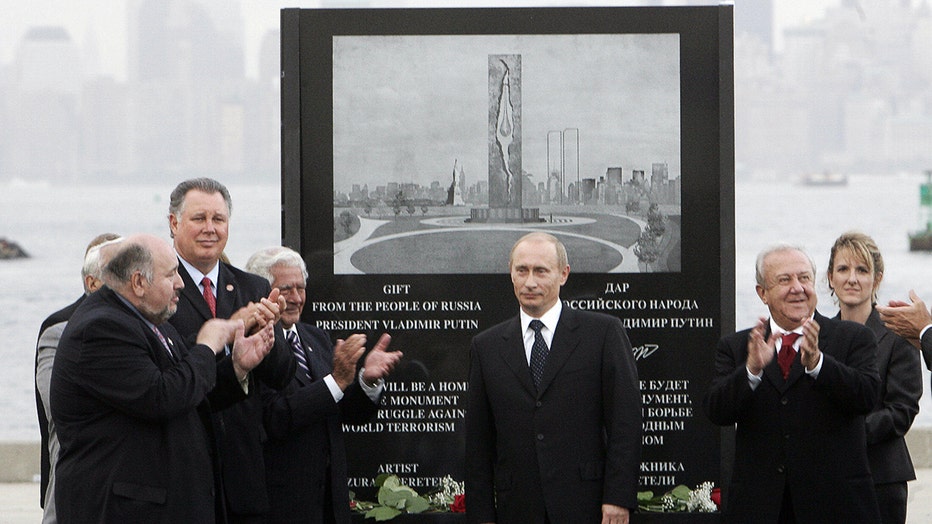 Russian President Vladimir Putin, center, during a groundbreaking ceremony for a Sept. 11 memorial, Sept. 15, 2005, in Bayonne, New Jersey. (Maxim Marmur/AFP via Getty Images)
Get breaking news alerts in the free FOX5NY News app | Sign up for FOX 5 email newsletters
"I've had people say to me this monument is tarnished now because [of] Vladimir Putin, it's from the people of Russia," Davis told Fox 5 News. "This war wasn't started by the people of Russia. This war was started by one person. And that's Vladimir Putin. So we're removing his name."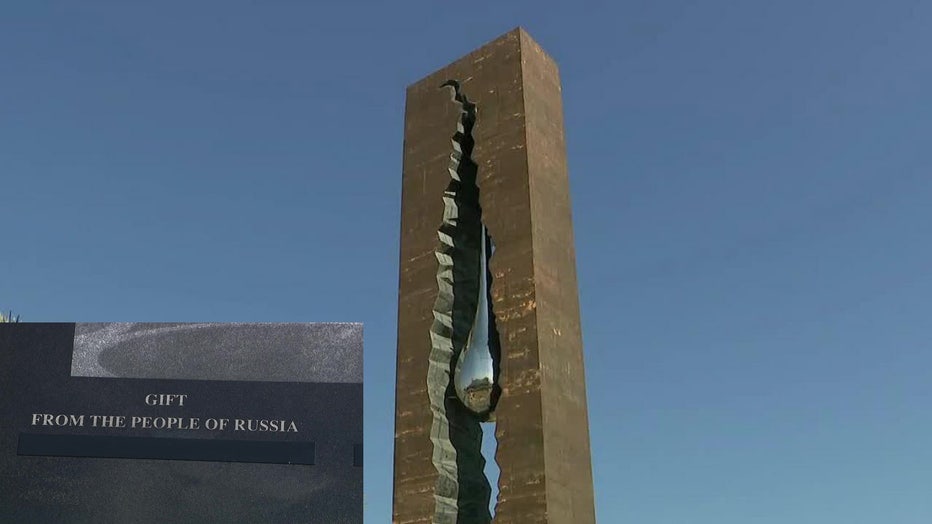 The monument, officially called "To the Struggle Against World Terrorism," was created by Moscow-based sculptor Zurab Tsereteli, who apparently paid for it himself, according to an article in The New Yorker. Also called the Teardrop Memorial because of its design, the sculpture overlooks New York Harbor from a man-made peninsula.
Former President Bill Clinton spoke at the memorial's dedication in 2006.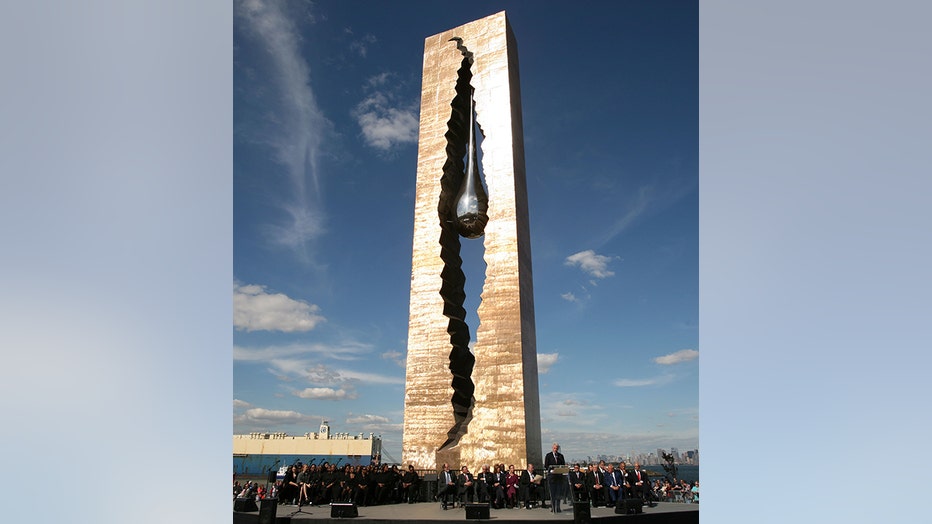 Former President Bill Clinton speaks at the dedication of the monument "To The Struggle Against World Terrorism," Sept. 11, 2006, in Bayonne, New Jersey. (Photo by Sylwia Kapuscinski/Getty Images)