Barges on the loose in Ohio River with one carrying methanol sinking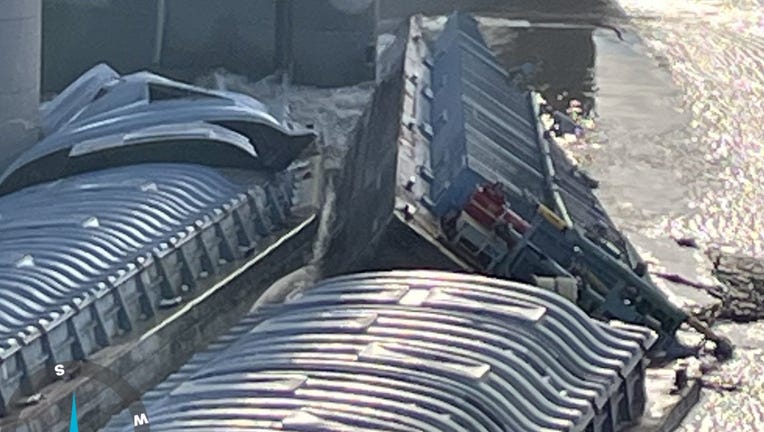 article
LOUISVILLE, Ky. - Kentucky emergency officials are trying to corral several barges that are currently on the loose in the Ohio River. 
The state's Emergency Response Team said 10 out of 11 barges became loose from the tug early Tuesday morning. 
One of them is carrying 1,400 tons of methanol and is partially submerged at the McAlpine Dam. 
The Centers for Disease Control and Prevention says methanol "is a toxic alcohol that is used industrially as a solvent, pesticide, and alternative fuel source."
It is not clear if any methanol is leaking. 
The U.S. Army Corps of Engineers said no injured were reported from the accident. Authorities said the lock chambers at the McAlpine Locks and Dam are closed to traffic. 
This story was reported from Los Angeles.