Astroworld worker says organizers 'disregarded' A/C, power problem in medical tent: full report
HOUSTON - The Houston Police Department has released their 1,266-page report into the Astroworld tragedy that resulted in the deaths of 10 people in 2021.
In a statement Friday, HPD said their investigation into the deadly incident on Nov. 5, 2021, is complete.
SUGGESTED: Grand jury declines criminal charges for Travis Scott in Astroworld tragedy
"Following the conclusion of grand jury proceedings regarding the Travis Scott Astroworld Concert, the Houston Police Department pledged to publicly release the investigative report detailing HPD's investigation into the incident," HPD stated.
The document includes interviews with witnesses, answers to questionnaires, and investigators' notes. Police say some information – like dates of birth, social security numbers and addresses – have been redacted in accordance with applicable law and privacy concerns.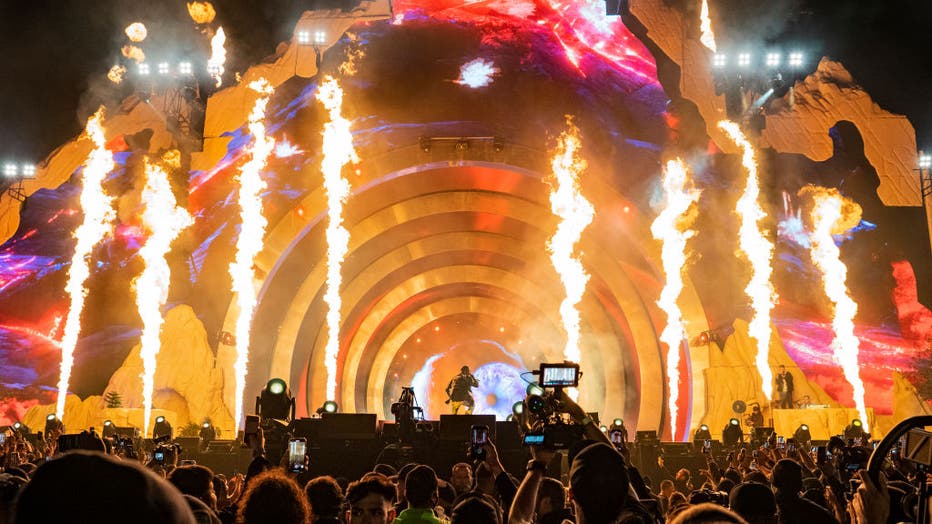 HOUSTON, TEXAS - NOVEMBER 05: Travis Scott performs during 2021 Astroworld Festival at NRG Park on November 05, 2021 in Houston, Texas. (Photo by Erika Goldring/WireImage)
FOX 26 Houston is now on the FOX LOCAL app available through Apple TV, Amazon FireTV, Roku and Google Android TV!
"We continue to pray for the victims and families affected by the Astroworld tragedy," HPD said in the statement.
*Click here to read the full report.
Last month, the Harris County District Attorney's Office said that a grand jury had issued six no-bills in the case, meaning no criminal charges would be filed in the incident. The grand jury declined to indict six people, including Travis Scott.