Arctic cold NYC weather brings dangerous wind chills
NEW YORK - The wind chill in parts of the New York City region reached negative numbers, as an Arctic blast descended on the area Friday.
Temperatures gradually fell during the day on Friday, with the coldest air over the region Friday night.
Wind gusts up to 45 mph behind the frontal passage led to wind chill values well below zero late Friday into Saturday.
Low temperatures were 0 to -5 degrees for south Connecticut and the interior Lower Hudson Valley. Low temperatures were 0 to 10 degrees for northeast New Jersey, the NYC metro area and Long Island.
Minimum Wind Chills
Friday evening into Saturday morning saw the wind chill factor of:
-25 to -30 degrees in interior southeast Connecticut
-15 to -25 degrees for the rest of Connecticut, eastern Long Island, the Lower Hudson Valley, and Western Passaic
-5 to -15 degrees in New York City, the New Jersey metro area, and western Long Island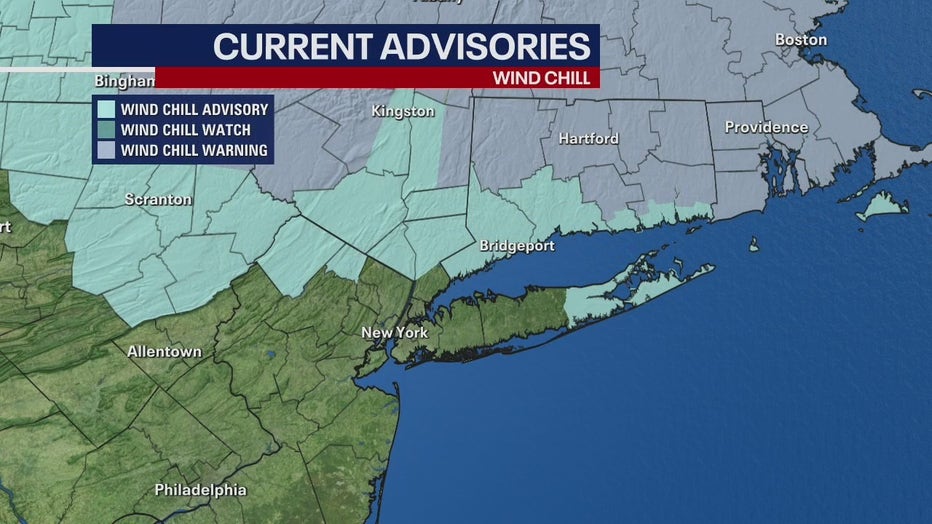 Wind Chill Warnings are posted from 6 a.m. Friday until noon on Saturday for Sullivan County, Eastern Dutchess County, and Western Ulster County in New York. A Wind Chill Warning is also posted for interior southeast Connecticut from 5 p.m. Friday until 9 a.m. Saturday.
Wind chill advisories are posted for most other northern suburbs and on eastern Long Island.
The National Weather Service says a reasonable worst case wind chill scenario could lead to wind chills about 5 degrees colder than forecast.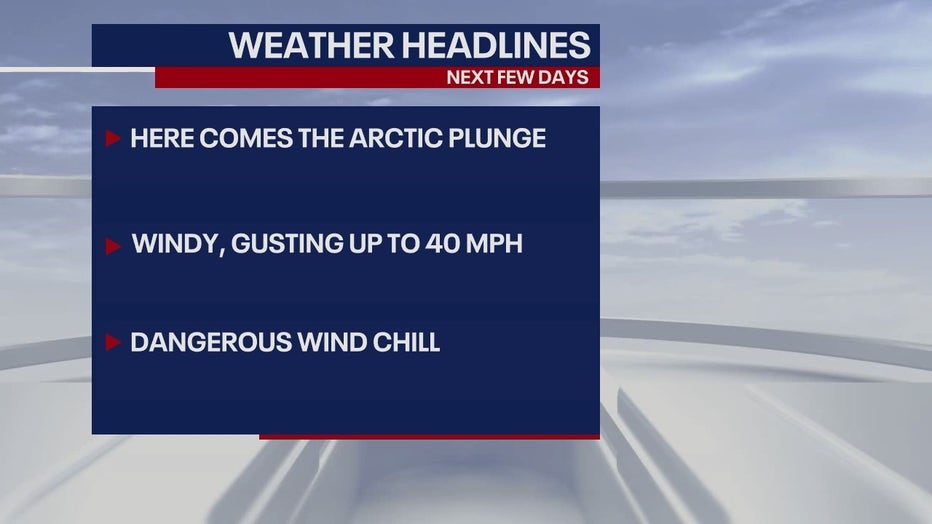 New York City is expected to issue a Code Blue Weather Emergency. No one who is homeless and seeking shelter in New York City during a Code Blue will be denied. Should you see a homeless individual out in the cold, please call 311 and an outreach team will be dispatched to offer assistance.
Code Blue Weather Emergencies include the following options for the homeless:
Shelters: During a Code Blue, shelter is available system-wide to accommodate anyone who is reasonably believed to be homeless and is brought to a shelter by outreach teams. Accommodations are also available for walk-ins.
Drop-in centers: All drop-in centers are open 24-hours per day when Code Blue procedures are in effect and will assist as many people as possible for the duration of the emergency. Drop-in staff can also make arrangements for homeless individuals at other citywide facilities.
Street homeless outreach: Teams will contact vulnerable individuals on their Code Blue Priority Lists to ensure safety and bring them to shelter. DHS coordinates Code Blue efforts directly with agencies such as DSNY, and the Parks Department, at a borough level.
Download the FREE Fox 5 NY weather app and always stay updated on storms. Apple App Store: https://apple.co/2GrlPnz Google Play Store: http://bit.ly/2IPSlTd
Frostbite on exposed skin can take place in less than 30 minutes.  Hypothermia can occur if precautions are not taken.
The good news is that the cold won't last long.  By Saturday night the temperatures will ease and it will rebound into the 40s on Sunday.  New York City could see highs in the 50s for a few days next week.