Apple posts net sales decrease for third quarter in a row
The tech giant, led by CEO Tim Cook, said its products and services brought in a total of $81.8 billion in net sales in the third quarter, falling 1.4% compared to the $82.96 billion in the same three-month period in 2022. Refinitiv analysts had projected $81.69 billion.
Apple's first and second quarters, released in February and May, respectively, previously showed year-over-year declines in overall net sales. For the first quarter, it was a 5.5% decrease while the second's was 2.5%.
APPLE HITS $3T IN MARKET CAP, BUT CHANGES COULD BE COMING TO ITS CREDIT CARD: REPORT
For the third-quarter, iPhones generated net sales of $39.67 billion, somewhat below Refinitiv estimates of $39.91 billion. On an annual basis, they fell 2.4%, according to Apple.
Cook noted in a statement that the tech giant "saw continued strength in emerging markets thanks to robust sales of iPhone."
Two of its other product-related categories – iPad and Wearables, Home and Accessories – also did not surpass analyst expectations, with the former generating $5.79 billion in net sales and the latter doing $8.28 billion. Mac's $6.84 billion in quarterly net sales, however, did.
VINTAGE APPLE-1 COMPUTER FOR SALE AT AUCTION
Apple "had an all-time revenue record" for its Services segment, according to Cook. It previously said that about the first and second quarters.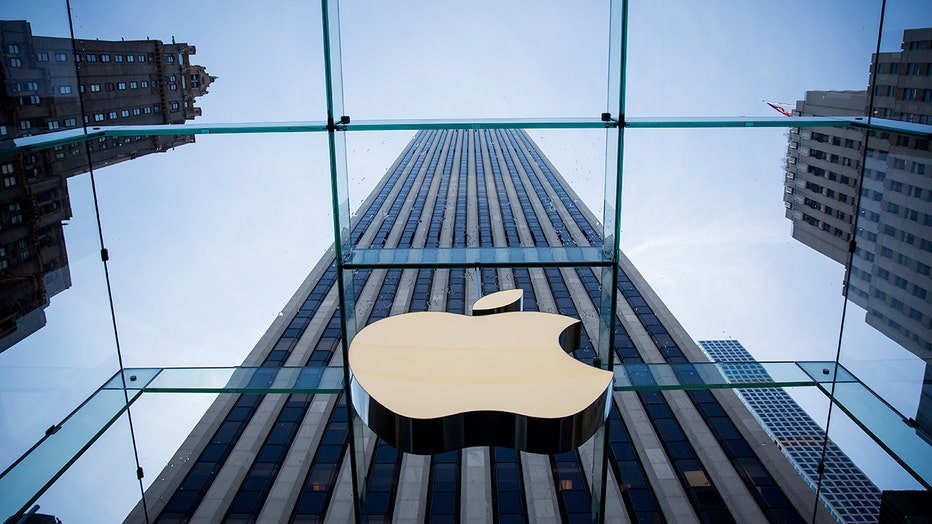 The Apple logo is displayed at the Apple Store June 17, 2015 on Fifth Avenue in New York City (Credit: Eric Thayer/Getty Images)
Net sales for the segment rose 8.2% from last year's third quarter, hitting $21.21 billion. The tech giant's CEO said that feat was "driven by over 1 billion paid subscriptions."
APPLE'S HIGH-YIELD SAVINGS ACCOUNTS BROUGHT IN OVER $10 BILLION WORTH OF DEPOSITS
Refinitiv analysts had estimated the segment would generate $20.76 billion.
Diluted earnings per share for the third quarter, at $1.26, rose six cents from the same time frame last year. That, too, was above the $1.19 that analysts had anticipated.