Lawsuit: Mentally ill man froze to death in Alabama jail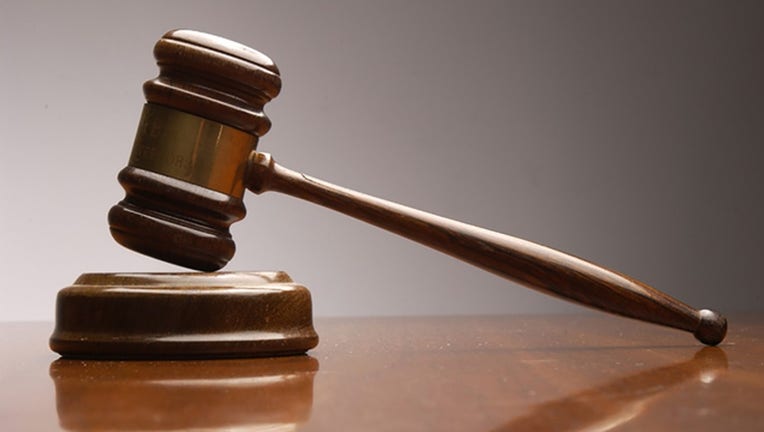 article
ALABAMA - A mentally ill man froze to death at an Alabama jail, according to a lawsuit filed by the man's family, who said he was kept naked in a concrete cell and believe he was also placed in a freezer or other frigid environment.
According to the lawsuit, Anthony Don Mitchell, 33, arrived at a hospital emergency room with a body temperature of 72 degrees, and was pronounced dead hours later. He was brought to the hospital on Jan. 26 from the Walker County Jail, where he'd been incarcerated for two weeks.
An emergency room doctor, who tried unsuccessfully to revive Mitchell, wrote, "I do believe hypothermia was the ultimate cause of his death," according to the lawsuit filed Monday by Mitchell's mother in federal court.
Mitchell, who had a history of drug addiction, was arrested Jan. 12 after a cousin asked authorities to do a welfare check on him because he was rambling about portals to heaven and hell in his home and appeared to be suffering a mental breakdown. 
Jail video shows Mitchell was kept naked in a concrete-floored isolation cell, according to the lawsuit. The lawsuit speculates that Mitchell was also placed in the jail kitchen's "walk-in freezer or similar frigid environment and left there for hours" because his body temperature was so low.
"It is clear that Tony's death was wrongful, the result of horrific, malicious abuse and mountains of deliberate indifference," Jon C. Goldfarb, a lawyer representing the family, wrote in the lawsuit. "Numerous corrections officers and medical staff wandered over to his open cell door to spectate and be entertained by his condition."
The lawsuit also accuses the sheriff's office of a cover-up. The sheriff's office issued a statement after the death saying Mitchell "was alert and conscious when he left the facility."
Jail security footage provided to The Associated Press by lawyers for Mitchell's mother shows officers carrying Mitchell's limp body to a transport car, then putting him on the ground before placing him in the car.
The suit names Walker County Sheriff Nick Smith and jail officers as defendants.
Lawyers representing the Walker County Sheriff's Office said it could not comment before the conclusion of a requested investigation. The sheriff's office, following routine procedures, contacted the State Bureau of Investigation after Mitchell's death to ask for the investigation, according to a statement from Jackson, Fikes & Brakefield.
"The WCSO offers and extends its condolences to the family of Mr. Mitchell and asks for your support and patience for the men and women of the WCSO," the firm wrote in the statement.
A photo of Mitchell being arrested was posted by the sheriff's office on its Facebook page, adding that Mitchell "brandished a handgun, and fired at least one shot at deputies" before running into the woods.
The photo shows Mitchell's face is painted black. According to the lawsuit, officers told a family member that Mitchell said he spray-painted his own face black in preparation to enter the portal to hell. An officer told family members they planned "to detox him and then 'we'll see how much of his brain is left,' or words to that effect," according to the suit.
According to the lawsuit, a doctor wrote in emergency room notes that Mitchell was "unresponsive apneic and pulseless and cold to the touch" when he arrived.
"I am not sure what circumstances the patient was held in incarceration but it is difficult to understand a rectal temperature of 72° F 22° centigrade while someone is incarcerated in jail. The cause of his hypothermia is not clear. It is possible he had a underlying medical condition resulting in hypothermia. I do not know if he could have been exposed to a cold environment," the lawsuit quotes the doctor as writing.
Cameron Mixon, a spokesperson for Alabama Attorney General Steve Marshall, said the office is aware of the matter, and it's "being investigated by the Alabama Law Enforcement Agency and the Federal Bureau of Investigation." He said the office will ensure that any appropriate action is taken after the investigation is complete.
The allegations of death by hypothermia come as the state prison system also faces a lawsuit over the death of a mentally ill man who "baked to death" in an overheated prison cell. 
Thomas Lee Rutledge died of hyperthermia on Dec. 7, 2020, at William E. Donaldson Correctional Facility in Bessemer. Rutledge had an internal temperature of 109 degrees when he was found unresponsive in the mental health cell, according to the suit filed by his sister. It names prison staff, wardens and contractors as defendants.
KIM CHANDLER, with the Associated Press, helped contribute to this report.