An alligator in Brooklyn, M&M casket, airbag jeans: Top heartwarming, odd headlines
From a boy's lifesaving gift to his teenage brother to a teacher's unique choice of casket, there was no shortage of unusual, heartwarming stories this week. Here's our top picks for February 19-25:
1 - Four-foot alligator found 'very lethargic' in Brooklyn neighborhood - A four-foot alligator was retrieved from Prospect Park Lake in Brooklyn last week, after being spotted. Officials said the animal was "very lethargic and possibly cold-shocked," since it is used to warmer climates. The alligator was transported to the Bronx Zoo for rehabilitation. 
2 - Late Arizona teacher had an M&M style casket for her funeral - Funerals are typically a solemn affair, but a teacher in Snowflake, Ariz. wanted to make sure hers would be a funeral to remember.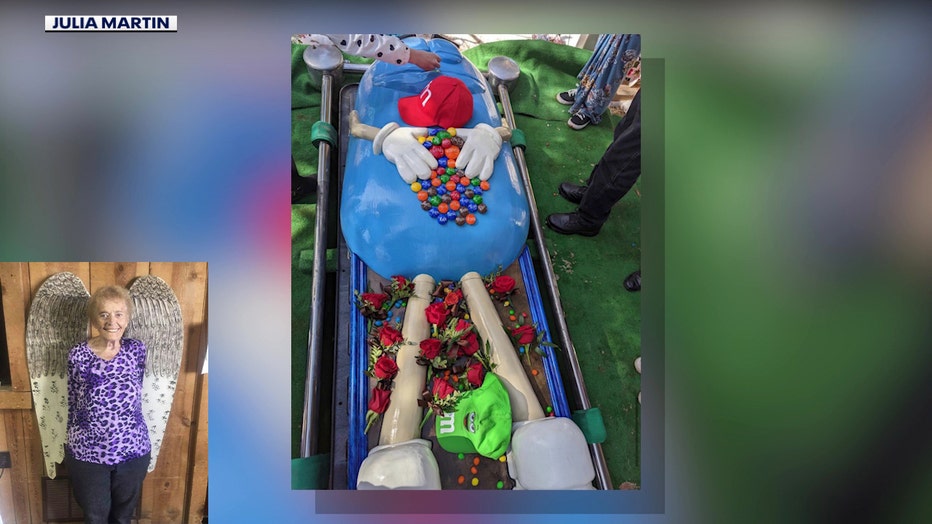 3 - Motorcycle airbag jeans? These pants could reduce risk of lower-body injuries: Swedish motorcycle brand Mo'cycle has developed the world's first pair of airbag jeans designed to offer impact protection for the lower body.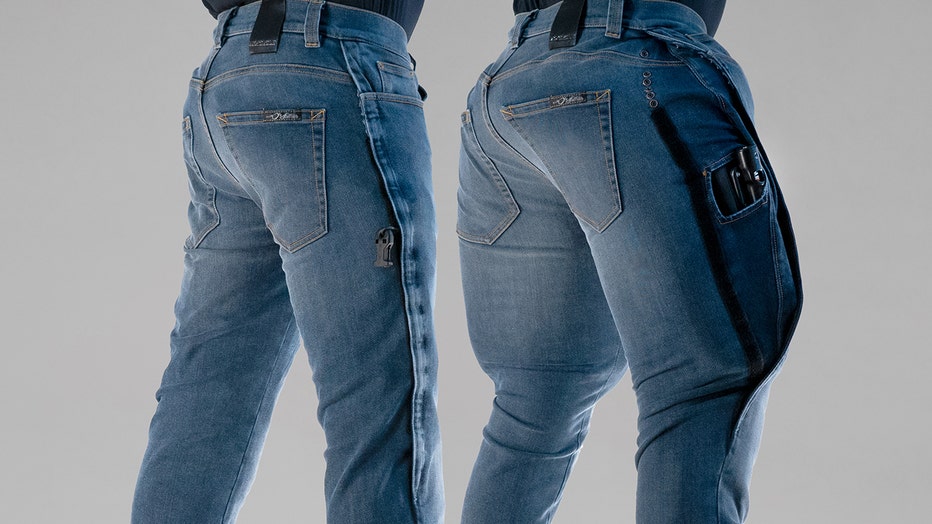 4 - Teen tracks down a grandmother who lost her wallet, sparking an unlikely friendship - An Arkansas teen who found a lost wallet at a Walmart has formed an unlikely friendship with the 61-year-old woman who lost it.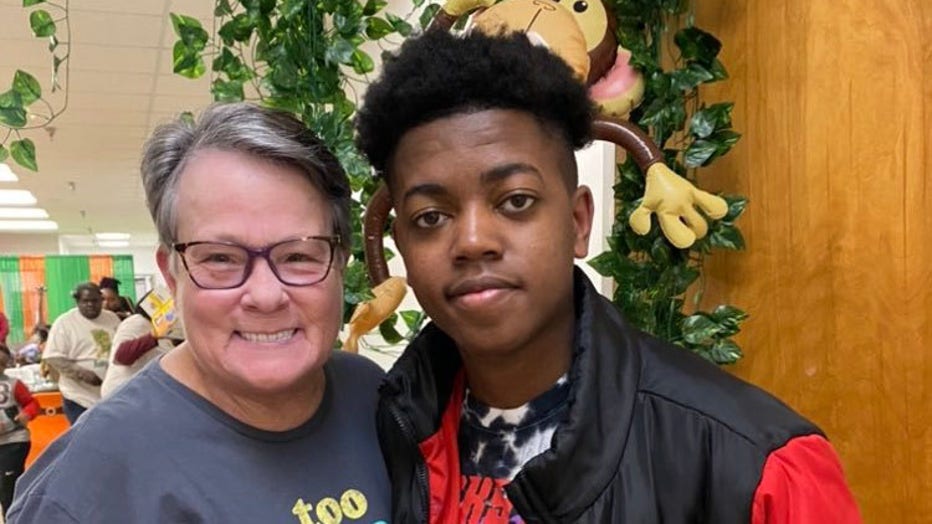 Dee Harkrider attends a baby shower for Delivontae Johnson's cousin. (Credit: Dee Harkrider)
5 - 7-year-old gives gift of life to teen brother battling leukemia - A 7-year-old from Texas did an extraordinary act of lose for his brother on Valentine's Day this year, donating his bone marrow to his older brother who had been diagnosed with acute myeloid leukemia last year.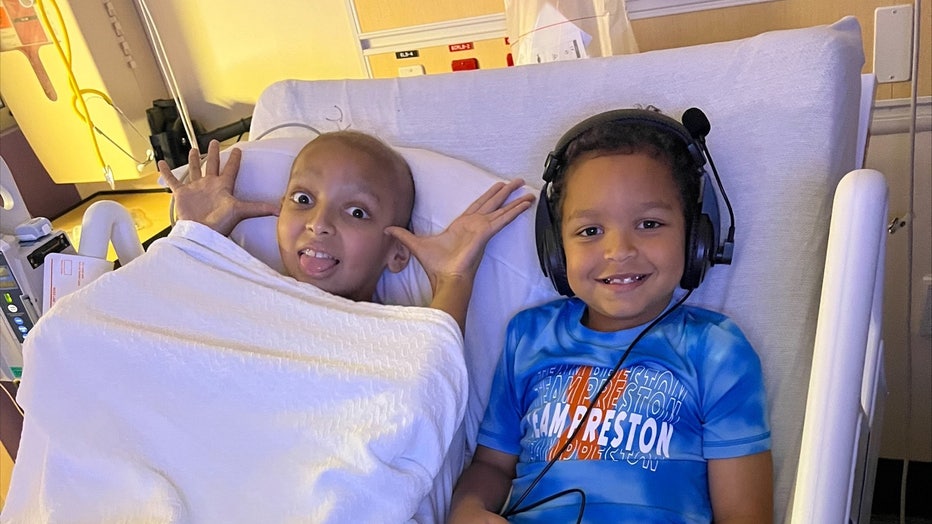 Preston and Cameron Pipkins (Rachael Pipkins)
6 - Vocal cat disrupts Washington city council meeting before being escorted out: During a city council meeting in Liberty Lake, Washington, a fluffy cat found itself in the midst of a heated debate between constituents when they noticed the feline popping its head between the ceiling and the roof of city hall.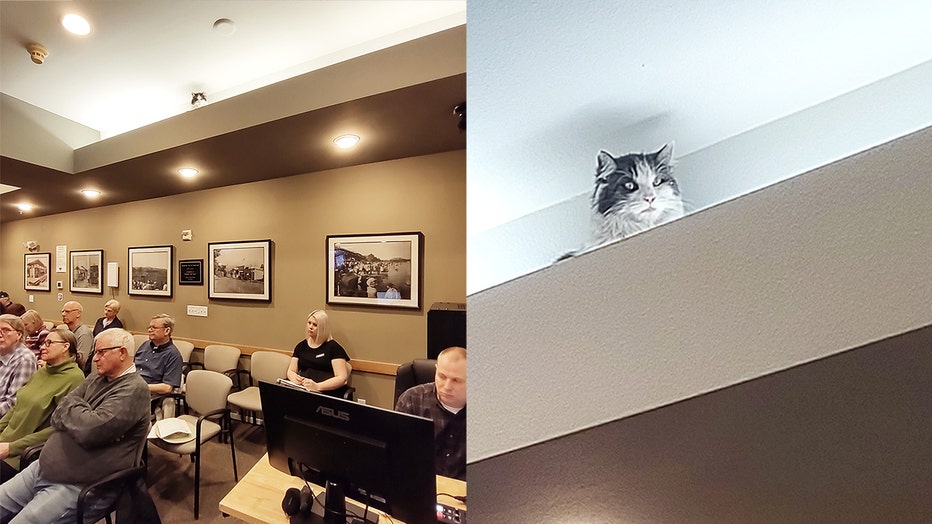 A cat was photographed interrupting a local city council meeting in Washington. Photo credit: City of Liberty Lake. 
7 - Arizona couple makes historical find following Goodwill purchase: For one Arizona couple, what began as a project to refurbish a desk ended with them stumbling upon a hundred years of another family's history.
8 - Connecticut teacher rescues unconscious driver from burning car: A middle school teacher in Connecticut is being praised by firefighters after she pulled an unconscious driver from a burning vehicle on Thursday.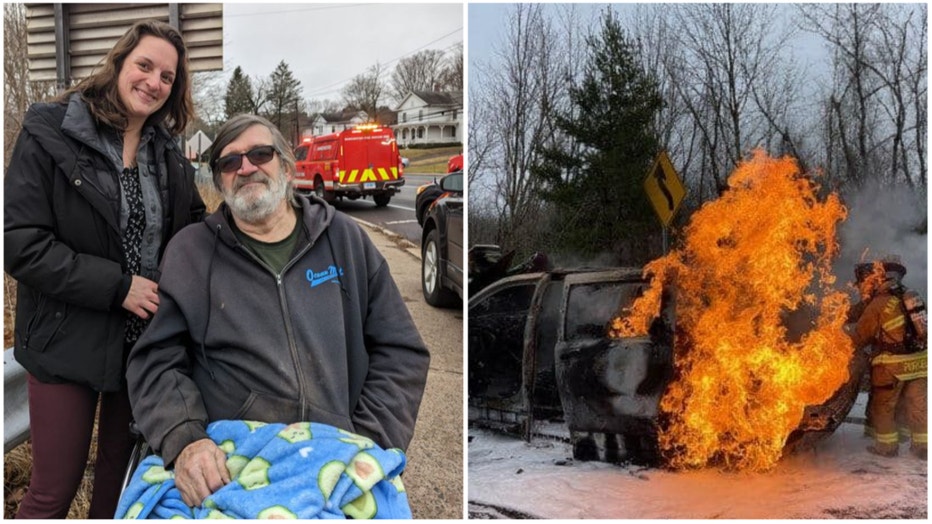 Manchester Fire Rescue EMS says Heather Sica Leonard, a teacher at Illing Middle School in Manchester, almost certainly saved the driver's life. (Credit: Manchester Fire Rescue EMS via Storyful)
9 - 'Fire-breathing demon' dog looks for forever home after being returned 3 times: Ralphie, the "adorable Frenchie with the attitude" is back at the Niagara SPCA in New York as he continues looking for a forever home after being returned for the third time.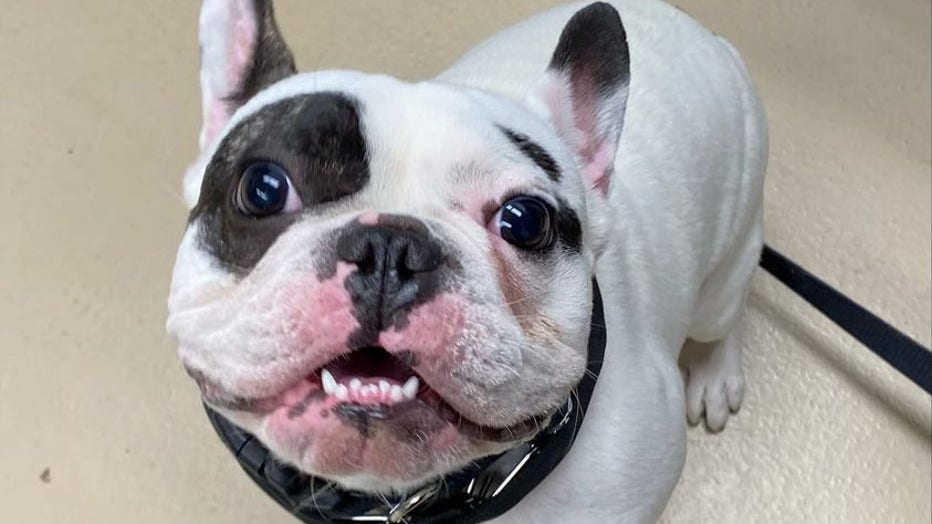 Ralphie is described as an "adorable Frenchie with the attitude." (Credit: Niagara SPCA)
10 - Firefighters rescue bride and groom stuck in elevator for 2 hours: Officials said the rescue took place in the morning when six people became trapped in a hotel elevator between the first and second floors.