How did four Americans get kidnapped in Mexico?
The four Americans who arrived in the Mexican border town of Matamoros Friday morning had crossed the border from Brownsville, Texas, for a cosmetic surgery trip.
Shortly after, a group of gunmen started firing at their white minivan as drug cartel factions tore through the streets. All four were placed in a pickup truck and taken away. Two of them were killed.
They were found Tuesday in a wooden shack, guarded by a man who was arrested, in a rural area on the way to the Gulf called "Bagdad Beach," authorities said. The FBI had offered a $50,000 reward for the victims' return and the arrest of the kidnappers.
READ MORE: FBI says not to travel to parts of Mexico for spring break after 2 Americans are killed during kidnapping
"Attacks on U.S. citizens are unacceptable no matter where or under what circumstances they happen," White House Press Secretary Karine Jean-Pierre said.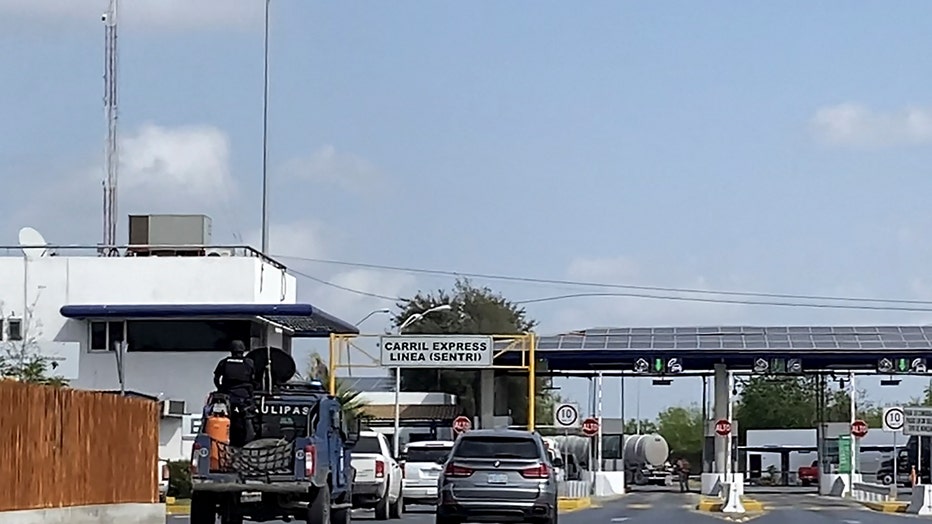 National Guard and military vehicles take part in an operation to transfer two of the four US citizens kidnapped in Mexico's crime-ridden northeast, back to Brownsville in the US, after the other two were found dead, in Matamoros, Tamaulipas State, M
The two survivors are back on U.S. soil. The bodies of the other two Americans killed –  33-year-old Shaeed Woodard, and Zindell Brown, in his mid-20s – remain in Mexico.  
Mexican officials believe the cartel may have kidnapped the Americans in a brazen daylight attack by mistake. One of the victim's relatives says the group traveled to Mexico from the Carolinas because one of them wanted to get a tummy tuck.
READ MORE: Survivors of deadly Mexico kidnapping returned to US
Robert Almonte, a former U.S. Marshal, is putting out a warning to prospective spring breakers not to visit Mexico or border towns near Texas. A stray bullet also killed a Mexican woman about a block and a half away from where the Americans were kidnapped.
"The Mexican cartels get into a conflict and shots are being fired," Almonte said. "You're sitting there on the beach, having a margarita, minding your own business, and you get caught in the crossfire and you're dead. They don't care. That's collateral damage. That's just part of doing business."
The Associated Press contributed to this report.