American Airlines passenger sentenced after spitting, using emergency slide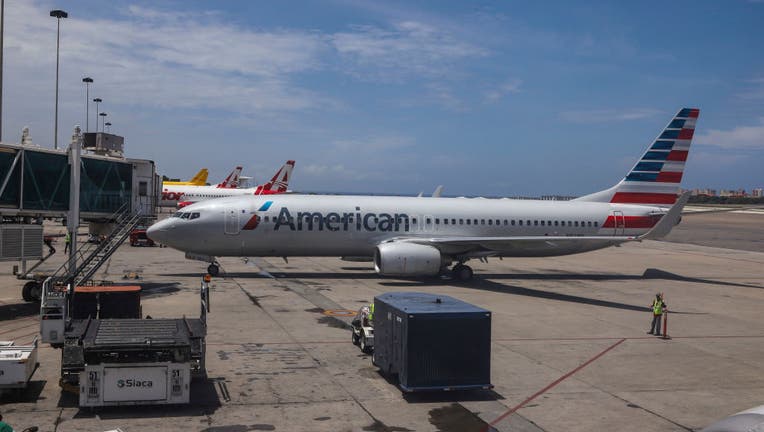 article
BUFFALO, N.Y. - An American Airlines passenger was sentenced to time served and three years' probation after being convicted of a simple assault. 
The U.S. Attorney's Office for the Western District of New York said 24-year-old Cynthia McKnight of Rochester, New York, was a passenger onboard a flight from Buffalo, New York, to Chicago in April 2022. 
Prosecutors said after the aircraft's door were closed and pilots were preparing to depart, McKnight went up to the front of the plane and argued with another passenger before spitting on that passenger.
RELATED: Cruise ship Carnival Sunshine pounded by large waves during coastal storm near Charleston, South Carolina
The flight had to return to the gate. 
Prosecutors said McKnight tried to exit the aircraft while it was still in motion after pushing a flight attendant who prevented McKnight from opening the door. 
However, McKnight was then able to open the door, deploy the emergency slide and exit the aircraft. 
Spencer Brown, an offensive tackle for the NFL's Buffalo Bills, was on the plane and tweeted about the incident afterward.
"Sitting on a plane. A lady is pissed. Lady pulls the emergency inflatable slide to escape the plane. Lady is running wild through the tarmac currently. Cops have arrived. Flight ruined. Memories made. Noice," he tweeted, followed by a thumbs up.
According to WHAM, McKnight pleaded guilty to the crimes. 
This story was reported from Los Angeles. FOX News contributed.