Adele's encore: Las Vegas residency extended to June 2024
LAS VEGAS - Missed your chance to see Adele in Las Vegas? Good news! The singer announced she will extend her residency in Sin City once again. 
"This residency, these shows have changed my life," Adele tweeted. "Mostly though - it's just made me realize how much I really enjoy being on stage, that I'm bloody good at it and that it is 100% where I belong!"
"So let's go one last time before I turn into a showgirl forever!" she continued. "Love you and I'll see you on the other side soon x."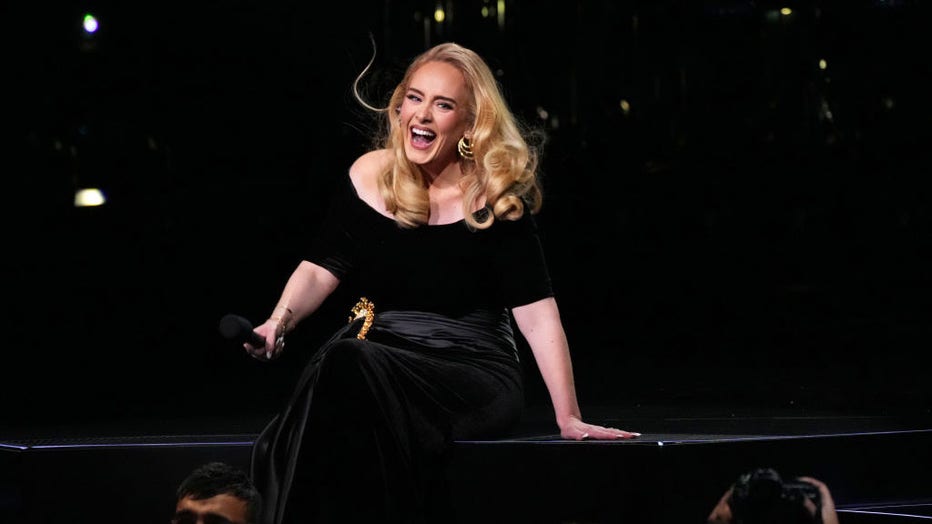 LAS VEGAS, NEVADA - NOVEMBER 18: Adele performs onstage during the "Weekends with Adele" Residency Opening at The Colosseum at Caesars Palace on November 18, 2022 in Las Vegas, Nevada. (Photo by Kevin Mazur/Getty Images for AD)
The new batch of tickets will be for concerts from January to June 2024 at The Colosseum at Caesar's Palace.
RELATED:  'The Masked Singer' will head to Hogwarts for special 'Harry Potter' themed episode
Adele, a 16-time Grammy winner, postponed her Las Vegas residency, "Weekends with Adele," hours before it was to start in January 2022, citing delivery delays and coronavirus illness in her crew. The 32-date show ran from Nov. 18, 2022 through March 25.
She then extended her residency again this year, running from June to November. 
This story was reported from Los Angeles.