Activist fatally stabbed in front of girlfriend at Brooklyn bus stop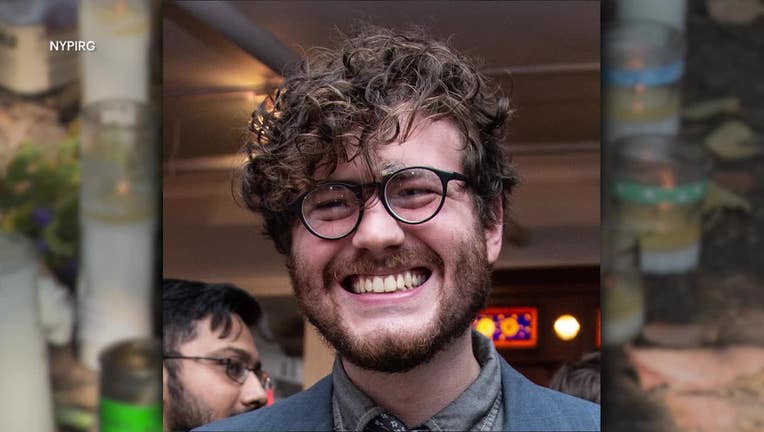 article
BROOKLYN - A photo of 32-year-old Ryan Carson sat amid candles in Von King Park where a Monday night vigil was held in his memory.
The social justice and human rights activist had made his home in Brooklyn for over a decade. 
Carson was waiting at a bus stop with his girlfriend Monday around 4 a.m. when the NYPD said the suspect came up to him demanding to know what he was looking at.
According to authorities, the suspect charged the couple and Carson fell to the ground before being stabbed in the chest three times, with one stab striking his heart, killing him. 
"It's as awful a thing as you can imagine in a world where too much violence occurs," said Blair Horner, one of Carson's colleagues.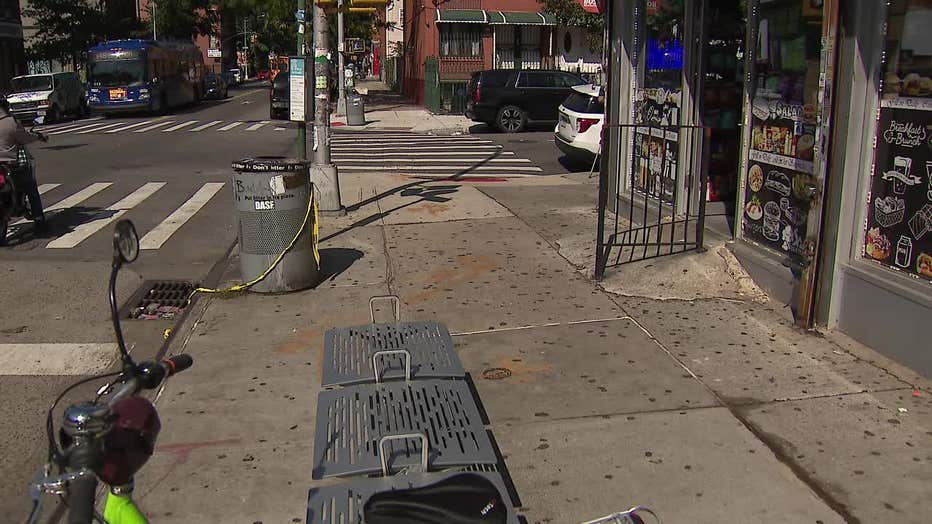 About a mile away outside his apartment in Bed-Stuy, FOX 5 NY spoke with his roommate, who's devastated by his loss.
"He was committed to his direct personal relationships, the community that he was in, and the city and the world at large," Ari Farrell said. "I have never met another person like him."
New York State Assembly Member Emily Gallagher, who worked with Carson on various issues, posted a tribute on X. For more a decade, Carson had been a staff member at NYPIRG.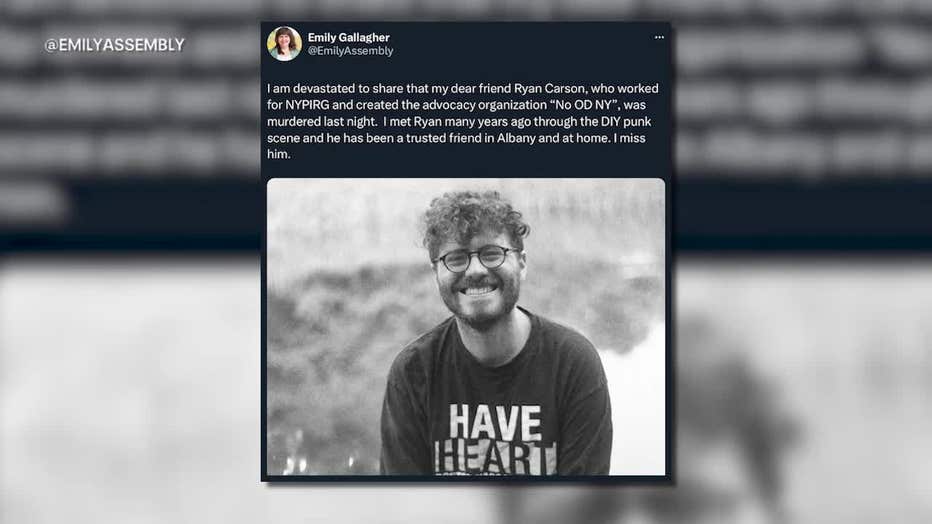 Executive Director Blair Horner said in a statement, "...Ryan was a consummate team player who would happily undertake the basic 'blocking and tackling' tasks necessary to advance and win on an issue, but also shined in the spotlight as a leader, campaign manager and spokesperson."
Carson had most recently been fighting for overdose prevention centers to save lives, his roommate said.
"I'm upset, I'm grieving, but I do keep thinking about how many other people, in just his personal life, have been affected by this and what a genuine loss this is for the city of New York," Farrell said.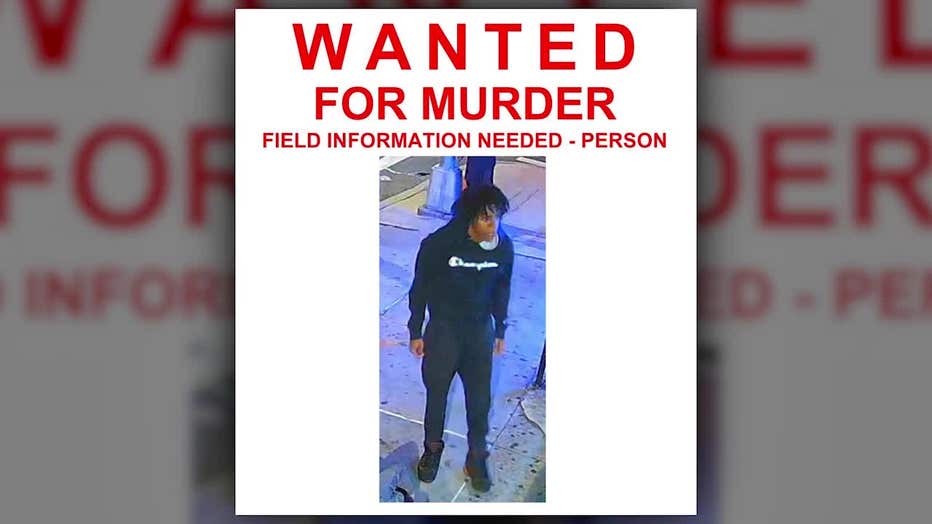 The NYPD said the suspect had been acting erratically before the deadly attack, turning over scooters on the street. 
Authorities are also looking to question a woman they believe is the suspect's girlfriend. Police say they think the pair had an argument before the stabbing.
Video shows the woman reappearing the scene to apparently apologize to the couple and allegedly muttering the name "Brian."
Friends and family of Carson have started a GoFundMe campaign asking for help on behalf of Carson's partner.
Police are asking anyone with information to call 1-800-577-tips.