A man's decades-long quest to prove his innocence, denied
New York - A Brooklyn man's decades-long quest to prove his innocence was denied today. 
Anthony Sims was sentenced for 25 years-to-life for the murder a of Chinese immigrant in 1998.  
The reality of the ruling, that would prove Sims is innocent of a 1998 murder in Bushwick, left him speechless with tears streaming down his face, inside the Brooklyn Supreme Court Friday.  
Anthony is strong, he's been through a lot, he's going to get through this," said Sims' attorney Ilann M. Maazel.  
Judge Danny Chun, who has not overturned a conviction in 20 years, found Sims and his legal team failed to meet the burden of proof required to clear Sims' name. 
"Strongly as I believe that I am a human being standing here today, not only is Mr. Sims innocent, but he was denied a fair trial," Maazel said in court.  
Sims says he was wrongfully convicted of the murder of 27-year-old Li Run Chen. He says the real shooter is a man named Julius Graves, who he was with the night of the murder. 
At the time, Graves was on probation for gun possession. Graves and witnesses loyal to him, pinned the murder on Sims, who says police and prosecutors eagerly accepted their claims, more interested in getting a conviction than getting to the truth.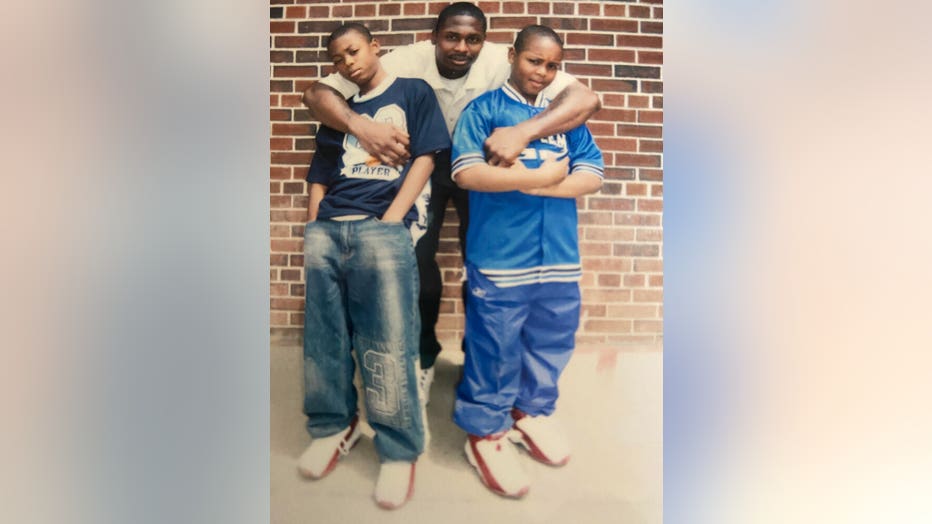 Photo Credit: www.freeanthonysims.com
Sims-- a husband, father of two and who held a steady job at Bell Atlantic-- was sentenced to 25-years-life.  
"I'm frustrated," Sims said. "I used to think the system was broke. It's not. It does what it's supposed to do. It protects the corrupt people." 
Sims lost the last 25 years of his, his wife and kids lives. On parole, Sims can't travel. With his record, it's hard to find well-paid work. But he's using his frustration to fight for exoneration.  
"So though I'm free from prison," Sims said, "I'm mentally chained to the system. And it's a travesty." 
Sims' legal team plans to appeal the judge's decision, but first, the court has to grant them permission.