A cure for peanut allergies? Study shows 'promising results'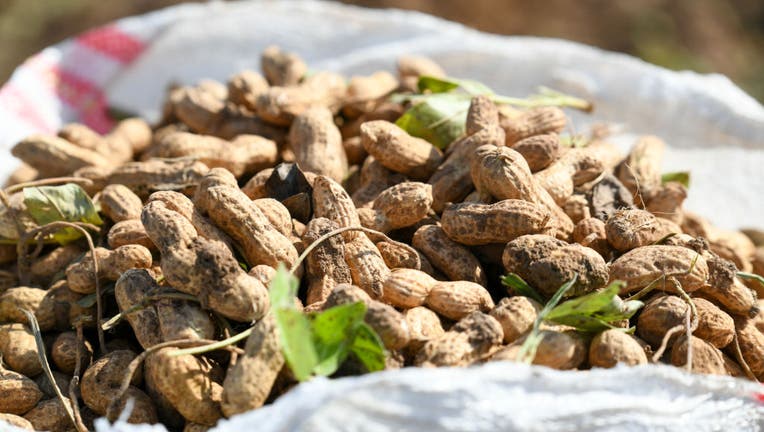 article
ADELAIDE, Australia - A new study suggests boiling peanuts could help those who suffer from a peanut allergy.
Researchers from Flinders University recently published their findings in Clinical & Experimental Allergy.
Their study involved 70 children between 6 and 18 years old suffering from peanut allergies. They received 12-hour boiled peanuts for 12 weeks, 2-hour boiled peanuts for 20 weeks, and roasted peanuts for 20 weeks with the goal of consuming 12 roasted peanuts a day.
Their results showed 80% of the participants became desensitized to peanuts. Three of the participants withdrew from the trial.
RELATED: Sussex teen's peanut allergy less severe after new treatment
Researchers believe the heat in boiling peanuts "can affect the structure and immunoreactivity of peanuts."
"Oral immunotherapy using boiled followed by roasted peanuts represents a pragmatic approach that appears effective in inducing desensitization and is associated with a favourable safety profile," the authors wrote.
The authors said their study shows "promising results."
Millions of Americans have food allergies, including about 1 in 13 children, and the numbers have increased in recent years. Peanut allergy is the most common one among children, and among the most dangerous. Accidental exposures are frequent, with about 1 in 4 affected children winding up in the emergency room every year.
While treatment for peanut allergies exists, it is only approved for ages 4 and older and protects against accidental exposure to small amounts of peanuts.
The U.S. Centers for Disease Control and Prevention says there's currently no cure for the allergy. 
In a 2022 study in the journal The Lancet, a clinical trial funded by the National Institutes of Health (NIH) found that giving peanut oral immunotherapy to children ages 1 to 3 years old who are highly peanut-allergic induced remission of that allergy in one-fifth. The authors gave toddlers daily increasing amounts of peanut protein powder to a group of toddlers for 2.5 years.
At the conclusion of treatment, 71% of those who got the peanut powder could tolerate the equivalent of 16 peanuts. Six months later, 21% still could. In the dummy powder comparison group, 2% could tolerate 16 peanuts at the end of the treatment and six months later.
Most of the children had a reaction during treatment, mostly mild to moderate. Some in the peanut group required treatment with an EpiPen.
In a news release, the NIH said those who started the process with lower levels of peanut-specific antibodies were most likely to achieve remission.
FOX News and the Associated Press contributed to this report. This story was reported from Los Angeles.