80-year-old North Texas janitor can retire again thanks to $266K in community donations
CALLISBURG, Texas - An 80-year-old janitor in Cooke County will soon be able to retire again thanks to help from his community.
It took just nine days for people to raise $266,000 for the man known as Mr. James.
He works at Callisburg High School in the small city of Callisburg, which is about 75 miles north of Dallas.
PREVIOUS COVERAGE: Rent hike forced retired 80-year-old to take job as a janitor, now strangers have raised $28,000 for him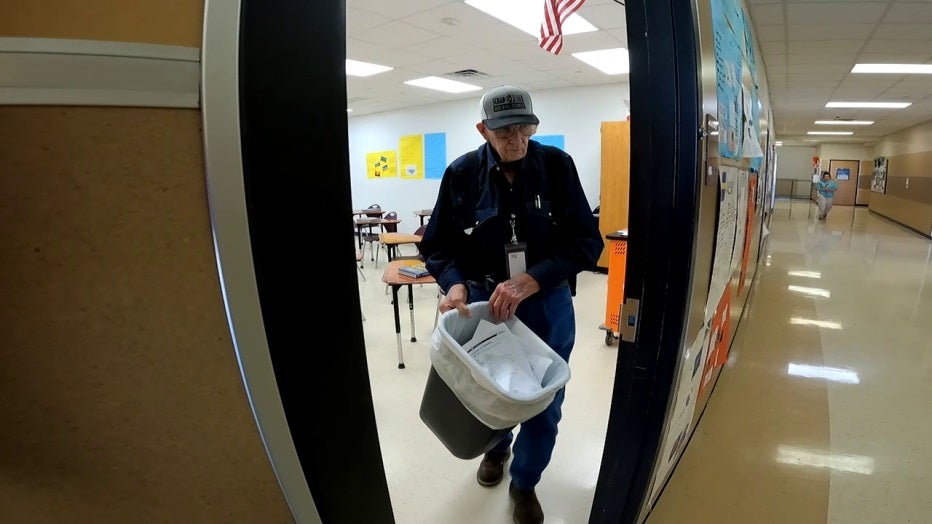 Mr. James was forced to unretire in January because his rent spiked during the pandemic.
Three students heard their new janitor's story and decided to start the fundraising campaign with the title 'Getting Mr. James out of this school.'
The teens set the original goal at $10,000, which it quickly surpassed.
"Nobody deserves to work their whole life. They deserve to enjoy everything," said student Greyson Thurman, who posted the campaign.
The campaign officially ends Friday at noon.