70% of Americans plan to retire, but 42% lack savings: Study
NEW YORK - It is the great struggle of becoming an adult – figuring out how to properly prepare for retirement, while also trying to keep up with your monthly bills.
Nowadays, it seems impossible.
"Take a look at how much it's cost to rent an apartment right now in New York City," said Dave Lewis, CEO of Operations Inc. "We don't exactly leave that generation with a lot of discretionary income to take out of the paycheck that they get and put away into something like a 401K."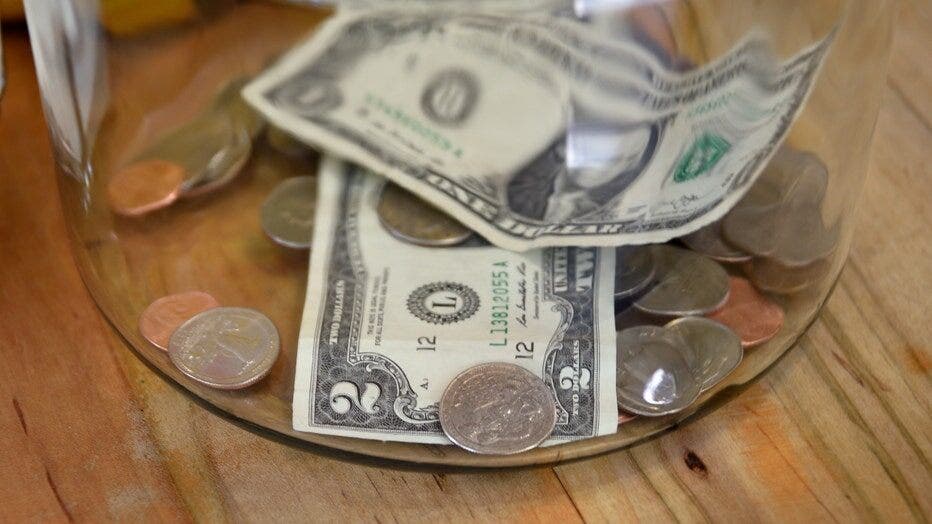 FILE: Money in a tip jar. (Robert Alexander/Getty Images / Getty Images)
Retirement statistics 
A new study by Prudential shows that 70% of Americans plan to retire, but 42% of them do not think they will have enough savings to do so.
59% of respondents said they do not have a 401K.
21% of respondents said they do not know how much money is in their 401K
65% of respondents said they do not have or know what an IRA is
72% of respondents said they knew little or nothing at all, about annuities
The survey represented adults of every generation.
"It is a tough go for people who are on the cusp of retirement, especially for baby boomers and those who are in their pre-retirement years because they don't have a big window like, say, Gen-Xers… or millennials and certainly not Gen-Z who have more time," offered Lynette Khalfani-Cox.
Perhaps the biggest piece of advice: Save as early and as often as you can, and it is never too late to start.