2 missing after massive fire at North Carolina construction site, fire chief says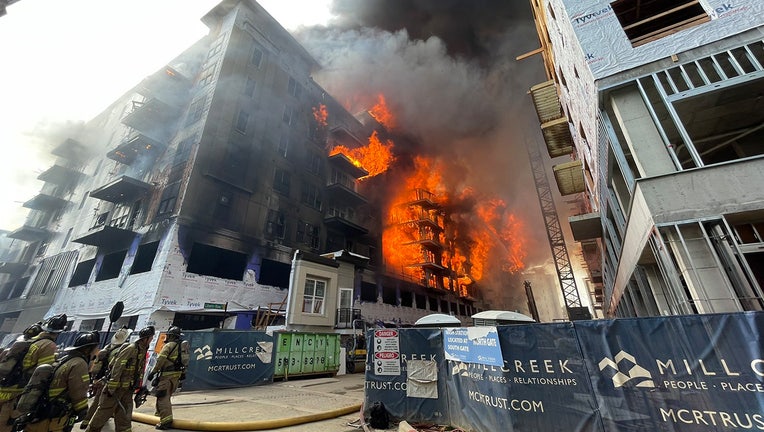 article
CHARLOTTE, N.C. - Two construction workers are unaccounted for after a massive, fast-moving fire broke out at a North Carolina construction site Thursday morning, the city's fire chief said.
Fifteen workers, including a crane operator, were rescued by the more than 90 firefighters called to the five-alarm blaze in the South Park neighborhood of Charlotte just after 9 a.m., Fire Chief Reginald Johnson said at a news conference. The crane operator was taken to a hospital with injuries that were not considered life-threatening, Johnson said. Two workers were unaccounted for according to the foreman, the chief said.
The fire moved very rapidly and as crews worked to rescue all of the construction workers in the building, on two occasions, firefighters got trapped and had to be rescued by fellow firefighters, Johnson said.
"The men and women of this department put themselves in harm's way and actually had to call for assistance themselves to get out of this fire. That's how fast it was moving," Johnson said. "I'm proud of the work that we've done here."
Images from the scene showed tall flames and a yellow crane could be seen amid huge clouds of smoke. Charlotte-Mecklenburg Police tweeted a request for people not to call 911 except in an emergency while the fire department battles the blaze.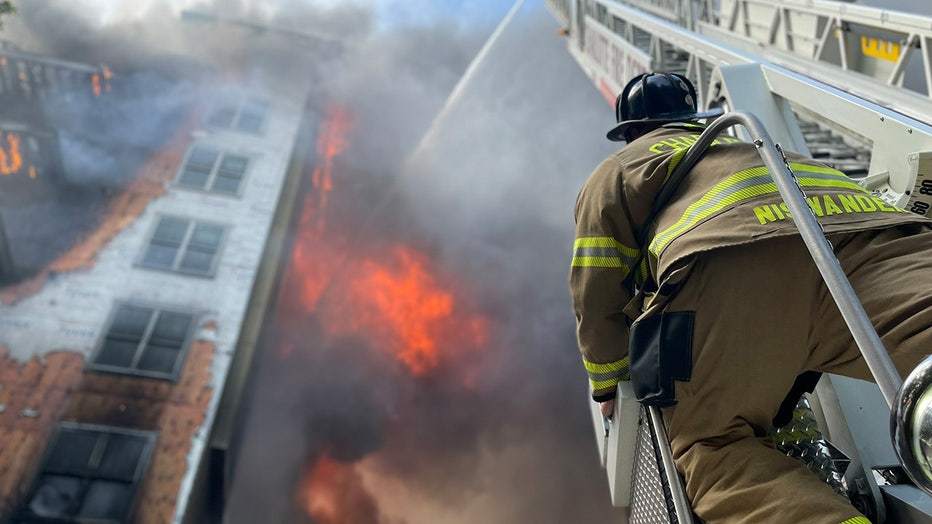 Structure fire in the 7700 block Liberty Row Dr. (Charlotte Fire Department)
Investigators on the scene will determine the cause of the fire, Johnson said.