2 brothers charged in killing during Trenton basketball tournament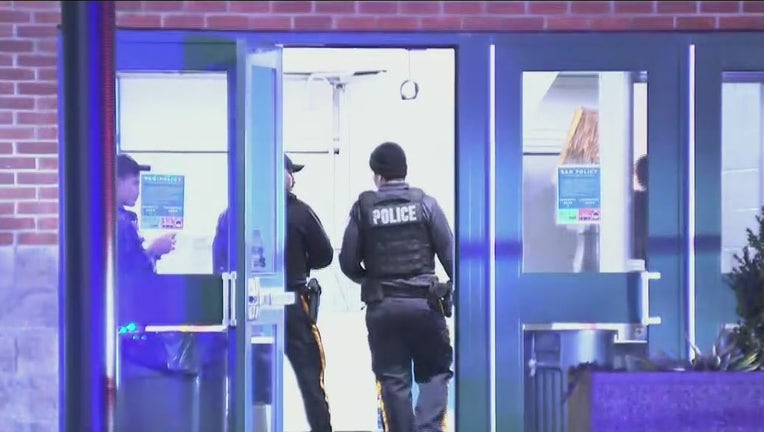 article
NEW JERSEY - Two brothers have been charged in a stabbing death at a New Jersey arena during a high school basketball tournament game last week
23-year-old Khalil Glanton, of Trenton, was stabbed multiple times around 8:30 p.m. during a high school basketball tournament at CURE Insurance Arena last Thursday night.
He was rushed to Capital Health Regional Medical Center, where he died a short time later.
James Earle, the Superintendent of Trenton Public Schools, said Glanton was a 2019 Trenton Central High School graduate.
Kareem Finney, 25, and Kahli Finney, 20, both of Trenton, are charged with first-degree murder and third-degree possession of a weapon for an unlawful purpose
Kareen Finney held Glanton while his younger brother repeatedly stabbed him, investigators allege, citing video and witness interviews. Investigators also discovered that the brothers had an ongoing dispute with the victim over a female, prosecutors said.
"The past two weeks have been traumatic for our TPS family. Students and staff have experienced tragic events happening inside schools, within our community, and watched them unfold across the country," Earle said. "As a district, our work continues to be critical to changing the circumstances of our young people. Students need access to better options for resolving conflict. We will continue to work closely with the Trenton Police Department to ensure the safety of our staff and students."
Trenton Mayor, Reed Gusciora, is calling on Mercer County to do an independent investigation into security breaches at the county facility. "At a time when we should be celebrating the achievements of our basketball team, who won the county championship at CURE Arena, we're instead confronted with acts by individuals whose main goal seems to be to commit violence."
Gusciora said officials must ensure adequate training for all county personnel "who operate a metal detector." Gusciora vowed additional security for the first round of the New Jersey State Interscholastic Athletic Association tournament on Tuesday at Trenton Central High School.
Carmen Bailey was working at CURE Arena when the stabbing happened and later learned the victim is her neighbor. "And, just to come home and find out it was my neighbor's son and I know his mom. She's a very, very nice person. He's a very nice kid. He didn't deserve it. I really hope they find out who did this."