$2 bill could be worth thousands depending on age and condition
LUTZ, Fla. - If you have a $2 bill lying around, this might be your lucky day.
According to the US Currency Pricing guide, depending on certain factors, that $2 face value could be worth a lot more, even up to $5,000. A recent auction just saw one sell for almost $2,500.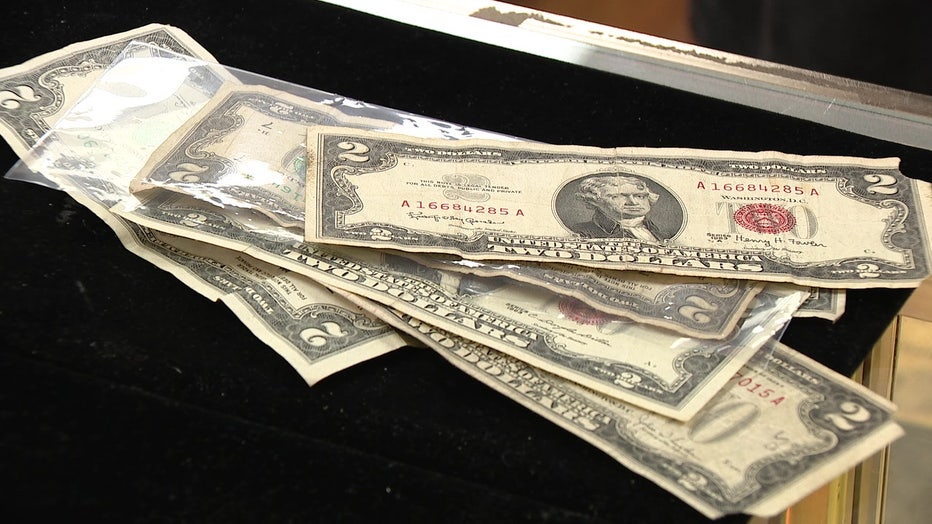 READ: Hard Rock launches limited rollout of sports betting app in Florida
"Well, there's always been interest because it doesn't circulate as regularly as a $1 bill, 5s,10s and 20s," said Art Pinto manager of Legacy Coins and Curiosities in Lutz.
They've got a bevy of bills in stock, including one from 1899.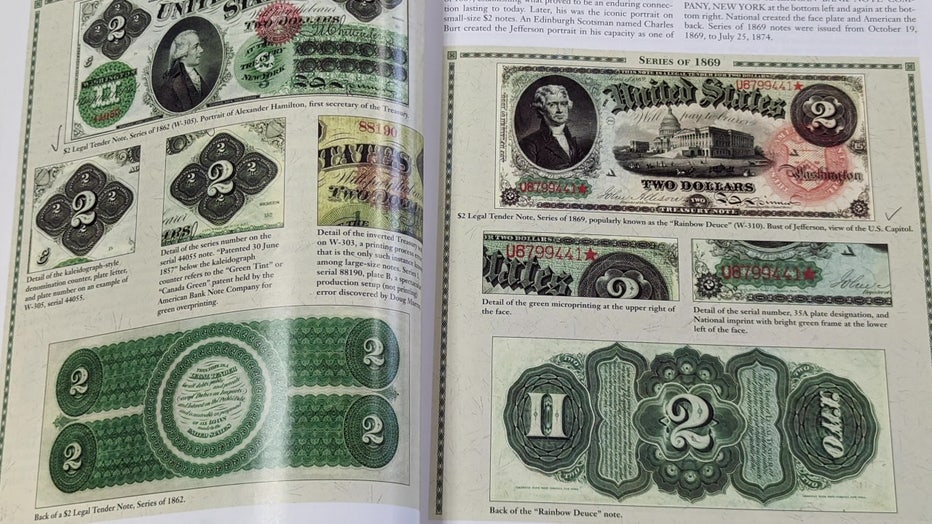 The $2 bill actually dates back to 1862. But, by the 1920s it started to become less popular.
The bills were discontinued by 1966 but brought back a decade later.
READ: Lawmakers may increase spending on My Safe Florida Home program during special session
So what makes one $2 worth more than another? A good first indicator is the color of the seal.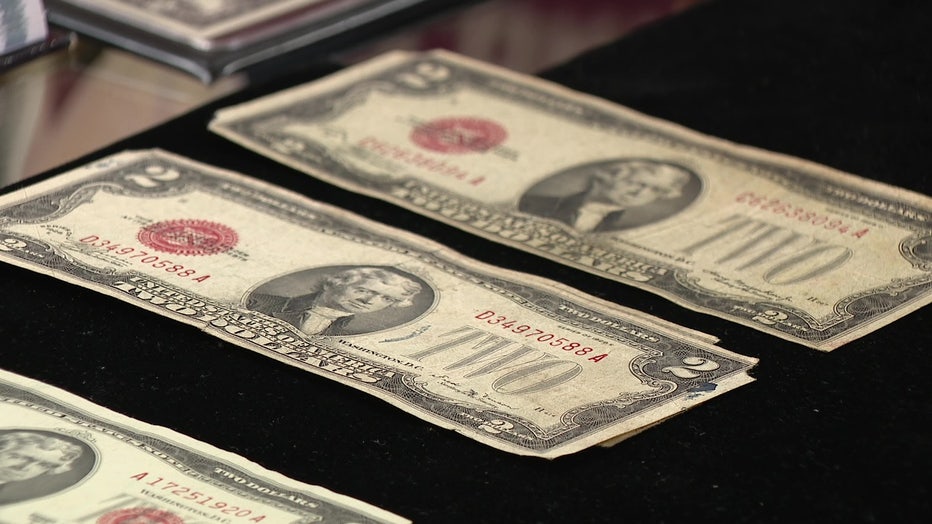 $2 bills are still being printed today.
A newer bill with a green one is likely worth face value. With a red seal, the value generally starts to go up. Age is also a huge factor.
If you're looking for a high dollar $2 bill, it would be pre-1900, and it would have to be in a very high condition graded condition," said Pinto.