2 abused dogs rescued from Conduit Parkway in critical condition
If how someone treats animals tells us what kind of person they are, there's not much to say about the previous owner of two dogs found in critical condition after being abandoned along the Conduit Parkway last Friday. 
"They were too weak to even stand on their own," said Jennifer Brooks, president of Second Chance Rescue NYC, adding, "laying flat on the dirt, flies on them." 
Malnourished with open sores, the two dogs were starved. Their ribs and hip bones protruded from their bodies. Normally, they should each weigh about 50 to 60 pounds, but each currently weighs just over 20 pounds.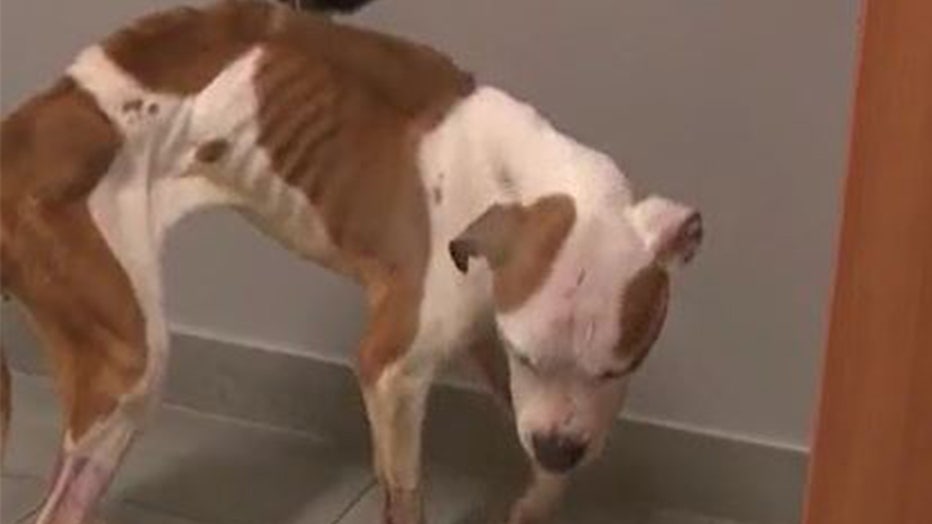 One of the two malnourished dogs after being abandoned.  (WNYW)
A good Samaritan spotted them along the parkway and contacted Second Chance Rescue NYC. Its founder, Brooks, rushed to the scene and credits the Samaritan for waiting until she arrived. 
Both dogs are now being treated at Veterinary Emergency Group on Ralph Avenue in Brooklyn and they have gotten new names for their new life: Aiden and Angel. 
Brooks said because of the incredible level of abuse, they have reported the case to the NYPD with the hopes someone will recognize Angel and Aiden and hold their previous owner responsible. 
As for the future of the two dogs, Brooks expects the two will ultimately be adopted and will also be able to stay together. 
Those who are interested in adoption, donating, or acting as foster homes can contact the organization by going to its website: nycscr.org.