Student loan repayment: Nearly half of Americans with college debt to cut essential spending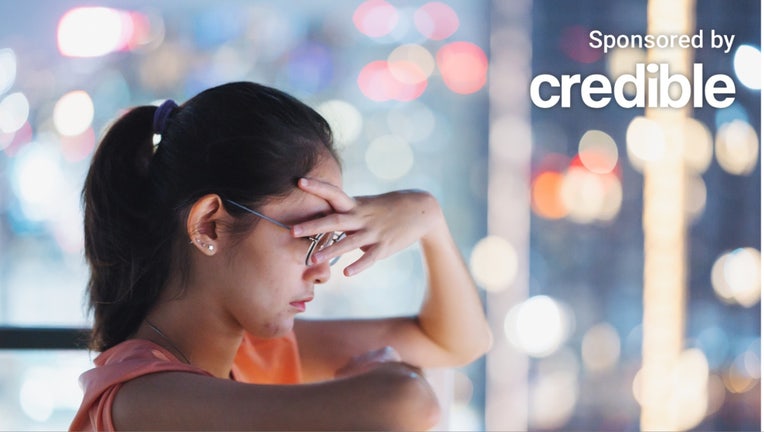 article
With student loan payments resuming after a federal payment pause that lasted more than three years, millions of borrowers could now be struggling with their budgets. 
"For Americans who have student loan debt, the Supreme Court's ruling overturning the Biden Student Debt Relief plan is expected to hurt, with almost four-fifths saying that it will have a negative impact on their finances," MassMutual said in a statement. 
And while 27% of Americans with student loan debt they'd spend less on luxury items, nearly half (47%) said they plan to reduce spending on essentials to make ends meet, according to data from MassMutual. 
Borrowers began seeing their first student loan bills on Oct.1 after payments and interest accumulation were paused as part of the CARES Act, which was enacted in March 2020 at the onset of the COVID-19 pandemic. That pause was extended several times but was essentially given an irreversible end date following a 2023 debt ceiling deal. Interest began accruing on these loans once more in September before payments restarted in October.
In total, the student loan payment freeze cost the government nearly $100 billion as of 2022. Additionally, many student loan borrowers took on new debt during the moratorium. 
Since being elected, President Joe Biden sought to provide widespread student loan forgiveness to millions of borrowers. But the controversial plan – which could have eliminated up to $20,000 per eligible borrower – was struck down by the Supreme Court last summer. Still, the president's administration is seeking other legal routes to mass student loan forgiveness. 
But if you owe private student loans, you likely won't benefit from federal relief. You could consider refinancing your loans to a lower interest rate to reduce your monthly payments. Visit Credible to get your personalized rate in minutes. 
Student loan repayment may force some to take on more debt: survey
Biden launches student loan relief program 
After the Supreme Court struck down Biden's student loan forgiveness plan, the Department of Education announced the Saving on A Valuable Education (SAVE) initiative. This income-driven repayment (IDR) plan could reduce monthly payments to zero or help those making payments save $1,000 a year, according to the White House.
SAVE monthly payments are calculated based on a borrower's income and family size, regardless of loan balance. Those who are enrolled in SAVE and make less than about $15 an hour won't need to make any payments, and those earning above that threshold could save more than $1,000 a year on their payments compared to other IDR plans, according to StudentAid.gov. 
SAVE also offers more benefits set to take effect in July 2024. One future provision would allow undergraduate and graduate loan borrowers to pay a weighted average of between 5% and 10% of their income based on the original principal balances of their loans. Additionally, those with original principal balances of $12,000 or less will receive forgiveness of their remaining balances after ten years of payments. This period would increase by one year for every additional $1,000. 
Another benefit beginning next July, borrowers who are at least 75 days late on their payments would be automatically enrolled into an IDR plan if they opt to let the Department of Education access their tax information.
If you're a private student loan borrower, you may not be eligible for federal loan relief. But you could consider refinancing your loans to a lower interest rate to reduce your monthly payments. Visit Credible to compare your options without affecting your credit score. 
Many student loan borrowers still clueless about repayment options: survey
On-ramp: Biden opens student loan safety net
To help borrowers struggling with student loan debt, the Department of Education has launched a temporary on-ramp program that will run until Sep. 30, 2024. 
"Financially vulnerable borrowers who miss monthly payments during this period are not considered delinquent, reported to credit bureaus, placed in default or referred to debt collection agencies," the White House said.
However, interest would accrue during the on-ramp time frame. And with no further action from the Education Department, on-ramp protections end next year.
Going into student loan default could have severe consequences. Generally, federal student loans issued under the William D. Ford Federal Direct Loan Program or the Federal Family Education Loan Program are in default when borrowers don't make scheduled student loan payments for at least 270 days, according to Studentaid.gov. Afterward, the government could take actions like withholding portions of borrowers' paychecks, garnishing Social Security benefits or collecting tax refunds. 
If you have private student loans, you could consider lowering your monthly payments by refinancing your loans to a lower rate. Visit Credible to speak with a student loan expert and get your questions answered.
Here's how to lower your monthly student loan payments
Have a finance-related question, but don't know who to ask? Email The Credible Money Expert at moneyexpert@credible.com and your question might be answered by Credible in our Money Expert column.