Social Security COLA 2024 may impact your taxes in a big way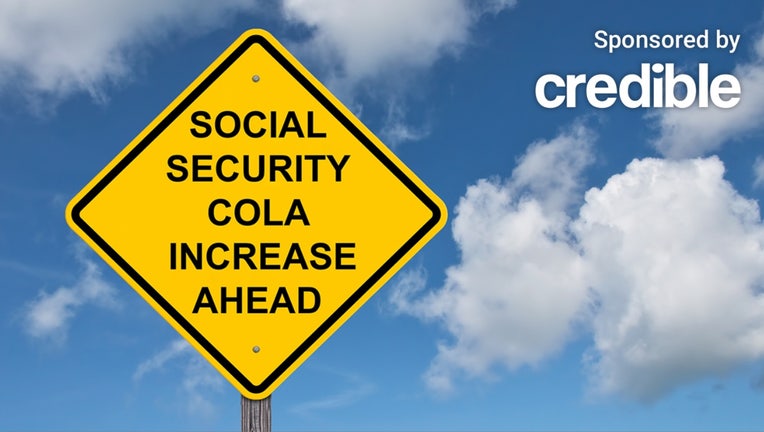 article
Social Security and Supplemental Security Income (SSI) benefits for more than 71 million Americans will increase by 3.2% in 2024, which may push some beneficiaries into a higher income tax bracket, according to The Senior Citizens League (TSCL).
The cost of living adjustment (COLA) increase aligns with early estimates based on inflation figures for the previous three months. Beneficiaries will see an extra $59 monthly starting in January. Increased payments to approximately 7.5 million SSI recipients will begin on December 29, 2023.
The increase in 2024 will help millions of people keep up with expenses, according to Kilolo Kijakazi, the acting commissioner of the Social Security Administration. Still, the adjustment is lower than in previous years because of moderating inflation. Recipients received increases of 8.7% for 2023 and 5.9% for 2022, which were the largest since the early 1980s because of record-high inflation.
As many as 26% of survey participants who have received Social Security for more than three years report paying taxes on a portion of their benefits for the first time during the 2023 tax season, TSCL said in a survey. An even greater percentage will likely pay taxes on their benefits in 2024 because of a significant COLA increase in 2023. 
"Up to 85% of Social Security benefits can be taxable when income exceeds certain thresholds," TSCL said. "Unlike other parts of the federal income tax code, the income thresholds that subject Social Security benefits to taxation have never been adjusted for inflation. Consequently, as Social Security income increases due to COLAs, that can bump more retirees into the thresholds that triggers the tax on their Social Security benefits."
If high-interest debt is cutting into your retirement savings strategy, you could consider paying it off with a personal loan at a lower interest rate to help you lower your monthly payments. Visit Credible to speak with an expert and get your questions answered.
EXTREME WEATHER IMPACTING HOW BUYERS SHOP FOR HOMES: ZILLOW
Retirees may face benefit cuts
Although most retirees (68%) worry that the 2024 increase won't be enough to keep up with rising costs, many are concerned that higher incomes will trigger benefit cuts, according to TSCL. Social Security benefit cuts ranked as the top concern for 59% of respondents.
Higher incomes because of the large COLA increases over the past three years may impact some seniors' eligibility for low-income assistance programs such as SNAP and rental assistance, the TSCL warned. Earlier this year, federal emergency COVID assistance for SNAP (food stamps) and Medicaid also ended. 
Americans are also facing the possible reality that the Social Security trust funds could become insolvent by 2033, triggering an annual benefits cut of $17,400 in today's dollars, according to an analysis by the Committee for a Responsible Federal Budget (CFRB). 
"The annual COLA announcement is an occasion to reflect on the features that make Social Security invaluable to participants, such as automatic compensation for price inflation and the reliability of payments," Charles Blahous, a former Social Security trustee and Mercatus Center fiscal policy expert said. "There is a price for these attributes, however, as they can only continue if lawmakers maintain solvency by aligning the program's benefit and tax schedules.
"Under current law, Social Security is badly out of financial balance, and time is running out to fix this before the changes required to do so become prohibitively large," Blahous continued. "Unless lawmakers act soon to moderate the rate of program cost growth, they will need to raise payroll taxes on workers again and again."
If you are retired or are preparing to retire, paying down debt with a personal loan can help you reduce your interest rate and monthly expenses. You can visit Credible to compare multiple personal loan lenders in one place and choose the one with the best interest rate for you.
HOME PRICE GAINS HIT NEW HIGH IN JULY: CASE-SHILLER
Group calls for Senior CPI   
Many Americans are worried that their retirement savings won't keep up with inflation and doubt they'll be able to make ends meet with Social Security retirement income. Social Security benefits have lost about 36% of buying power since 2000, according to annual research by TSCL.
Since 1975, the Social Security COLA has been calculated using the CPI, but the index does not survey the costs of retired households over 62. TSCL and other senior advocates have proposed using a "senior" CPI that more accurately accounts for how older Americans spend money to determine the annual COLA and help protect older Americans' income from the impact of inflation. Older and disabled Social Security recipients spend a bigger share of their incomes on housing and medical costs — two spending categories that tend to rise more quickly than overall inflation. 
"If that were the law today, the COLA in 2024 would be almost a percentage point higher —4%, versus the 3.2% just announced by the Social Security Administration," TSCL Social Security Policy Analyst Mary Johnson said.  
If you're looking to reduce your monthly expenses, you could consider paying off high-interest debt with a personal loan at a lower interest rate. Visit Credible to speak with a personal loan expert and see if this option is right for you.
BIDEN'S STUDENT DEBT FORGIVENESS MAY BE TAXED IN THESE FIVE STATES
Have a finance-related question, but don't know who to ask? Email The Credible Money Expert at moneyexpert@credible.com and your question might be answered by Credible in our Money Expert column.