NC woman wins $2M scratch-off lottery prize months after $1M win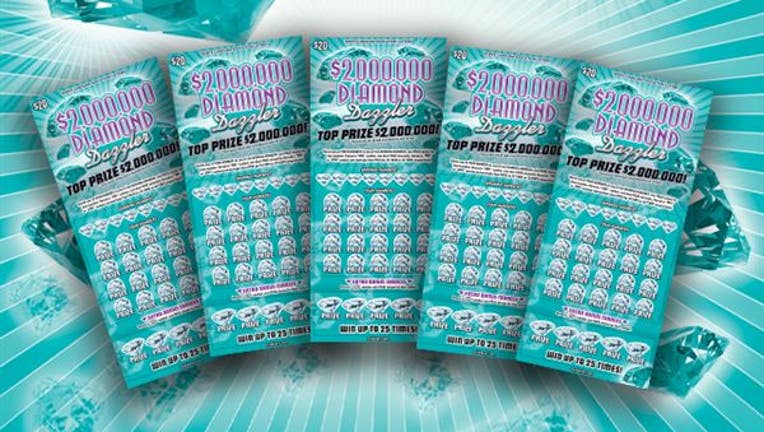 article
SHELBY, N.C. - A North Carolina woman is on a lucky streak after winning millions of dollars in two different lottery prizes. 
Kenya Sloan of Shelby recently won $2 million from a $20 scratch-off. Her win came months after she won a $1 million lottery prize. 
"I was like, 'No way this happened again,'" Sloan said in a news release. "But it did."
RELATED: Mega Millions jackpot tops $1 billion after no big winner
The 41-year-old said she bought the $2,000,000 Diamond Dazzler ticket in October from the Esha Food Mart on South Lafayette Street in Shelby.
"I was just standing there in shock," she continued. "I just feel blessed. That's all I can say."
Her previous $1 million win came in August when she played the Carolina Jackpot game for the first time. She used the money to build and buy a house. 
"I told some of my family members, and they couldn't believe it either," she added.
Sloan could have either received her latest win as an annuity of $100,000 over 20 years or a lump sum of $1.2 million. She chose the lump-sum amount and took home $855,006 after required state and federal tax withholdings.
Sloan said she hopes to open her own soul food restaurant with her second win. 
This story was reported from Los Angeles.