How a government shutdown could affect student loan payments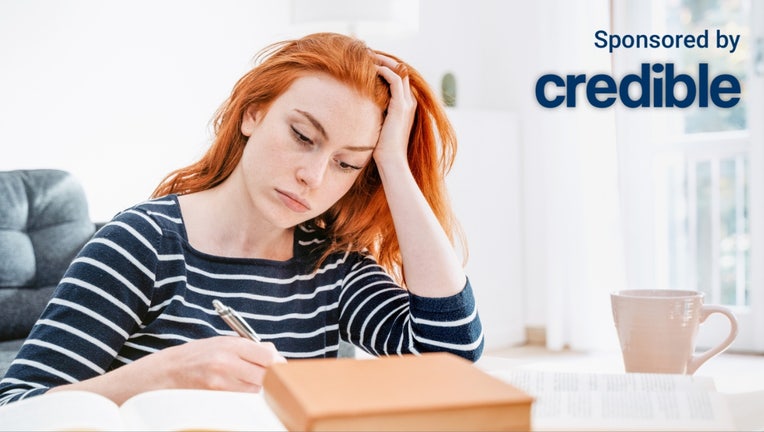 article
With Congress potentially unable to reach an agreement on federal spending legislation to be signed by the president, the government could shutdown on Oct. 1. And that's a particularly important date for many student loan borrowers, as it marks the resumption of student loan payments following a federal pause that lasted more than three years.
In fact, interest on these loans began accruing again at the start of September and millions of borrowers in October will see their first student loan bills since the pause. And while student loan borrowers will be required to start paying their student loan bills on Oct.1, regardless of a government shutdown, the event could complicate the repayment process. This could mean longer hold times on customer service calls and trouble processing paperwork. That's because the Education Department uses money appropriated by Congress to pay loan servicing companies to perform many of their functions including federal student loan servicing.
In the event of a shutdown, government agencies such as the Department of Education would be strained. And although the Education Department has a contingency plan to roll out in the event of a government shutdown, it has not been updated since 2021.
In this 2021 contingency plan, Education Secretary Miguel Cardona stated that "A lapse in appropriations could fall at a critical point in the administration of the large student aid programs." The government agency also stated that although functions such as federal student loan servicing "could continue for a very limited time; these operations could also experience some level of disruption due to a lapse."   
However, that contingency plan also noted that Pell Grants and Federal Direct Loans could still be issued as these are "Programs with mandatory funding" that "can make obligations and payments during a shutdown." 
Should the government shut down on Oct.1, it's uncertain how long it will last or the scope of its impact. But student loan borrowers should be prepared to make their student loan payments beginning in October, regardless of government funding battles. 
Nonetheless, the Education Department is in the process of implementing several initiatives designed to provide federal student loan relief.  
If you hold private student loans, you may not have access to any federal student loan relief. But you can reduce your monthly payments by refinancing your student loans to a lower interest rate. Visit Credible to get your personalized rate in minutes.
Fed paused interest rate hikes in September but could raise rates again this year
Student loan on-ramp program to kick off when repayment begins 
As part of President Joe Biden's efforts to provide federal student loan relief, the Education Department announced it will launch its on-ramp program on Oct 1. This is designed to steer borrowers away from severe consequences should they default on their student loans when repayment begins. The program is scheduled to run from Oct. 1 to Sep. 30, 2024. the Department of Education said. 
"Financially vulnerable borrowers who miss monthly payments during this period are not considered delinquent, reported to credit bureaus, placed in default or referred to debt collection agencies," the White House said in a statement. 
Biden announced the on-ramp initiative after the Supreme Court struck down the Education Department's plan to initiate widespread student loan forgiveness. Under the Higher Education Relief Opportunities for Students (HEROES) Act of 2003, the administration had hoped to justify the elimination of up to $20,000 in student loan debt per borrower that met certain criteria such as income limits. But SCOUTS ultimately ruled the plan illegal. In the court's opinion, Chief Justice John Roberts concluded that while HEROES Act permits the Secretary of Education to "modify'' student-loan regulations, it can't allow the government to "transform them."  
Nonetheless, the Biden administration said it's not done pursuing its controversial student loan forgiveness plan. This time, the administration is seeking to justify new rules under the Higher Education Act of 1965. This could allow the Education Department to "compromise, waive or release loans" under certain circumstances. 
If Biden succeeds in granting federal student loan forgiveness as planned, private student loan borrowers may not get federal relief. If you hold private student loans, you could consider refinancing your student loans into a lower interest rate to reduce your monthly payments. Visit Credible to compare your options without affecting your credit score.
Household income drops amid high inflation
Millions enrolled in SAVE student loan relief program 
More than 4 million borrowers have enrolled in the Saving on A Valuable Education (SAVE) income-driven repayment (IDR) plan – which could reduce monthly payments to zero dollars.
Under the SAVE plan, single borrowers who earn $32,800 or less or a family of four earning $67,500 or less (amounts are higher in Alaska and Hawaii) won't owe loan payments, according to StudentAid.Gov. And borrowers with incomes above these thresholds could save at least $1,000 a year as opposed to other IDR plans.
"The SAVE Plan also ensures that borrowers never see their balance grow due to unpaid interest as long as they keep up with their payments," the Education Department said in a press release. "The new IDR application allows borrowers to have their income accessed securely from the Internal Revenue Service so they do not need to re-certify their income or re-apply for IDR plans every year."
More components of SAVE are scheduled to go into effect next year. For example, Borrowers with original principal balances of $12,000 or less would have remaining balances forgiven after ten years of payments. This period would rise by one year for every additional $1,000 borrowed.
"The Department of Education finalized our new income-driven repayment (IDR) plan, which would be the most affordable repayment plan in our country's history," Cardona said in a press webinar.
If you have private student loans, federal assistance may not be available to you. But you could consider lowering your monthly payments by refinancing your loans to a lower rate. Visit Credible to speak with a student loan expert and get your questions answered.
Here's how to lower your monthly student loan payments
Have a finance-related question, but don't know who to ask? Email The Credible Money Expert at moneyexpert@credible.com and your question might be answered by Credible in our Money Expert column.