Gas prices' steady decline might gain momentum as holidays approach: AAA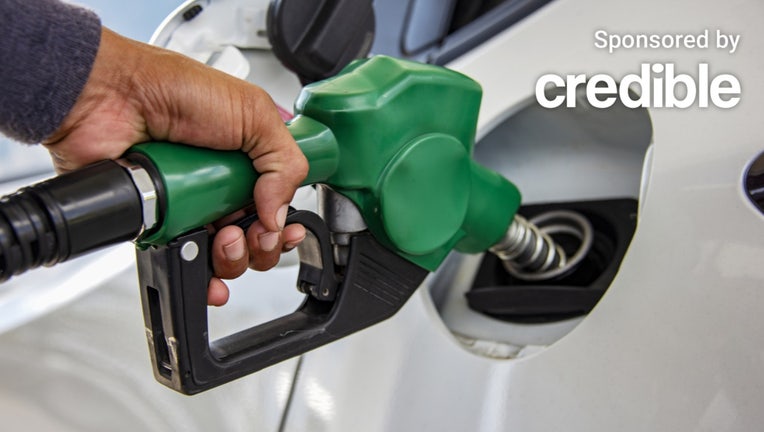 article
A gradual decrease in gas prices could pick up steam following the recent decline in oil prices. Stagnant gasoline demand has likely contributed to the reduced pump prices and fall in oil prices.  
The average price of gas dipped to $3.40 for the week ending November 9, a 4-cent drop from the week prior, according to the latest report from AAA. The average price at the pump is 30 cents less than a month ago and 40 cents less than a year ago. 
Despite ongoing global tensions, gas prices are showing a typical seasonal descent, according to AAA spokesperson Andrew Gross. "We still need to cast a wary eye on global events, which may roil the oil market and spike prices," Gross said. "But domestic gas prices are amid their usual seasonal swoon. Pump prices have fallen or remained flat every day since September 19."
The West Texas Intermediate (WTI) – an oil price benchmark – decreased by $2.04 to $75.33 at the close of Wednesday's formal trading session. The Energy Information Administration (EIA) delayed its scheduled data releases, including its weekly estimates of gasoline supply and demand, to complete a planned systems upgrade, AAA noted. 
One way to minimize the expenses of car ownership is by shopping for cheaper auto insurance to reduce your monthly premiums. Visit Credible to compare your options without affecting your credit score.   
AUTO LOANS MUCH MORE EXPENSIVE FOR DRIVERS WITH BAD CREDIT: REPORT
Gas prices by state 
Since last Thursday, these 10 states have seen the largest decreases in their average gas prices, according to AAA. 
Montana (-17 cents)
North Dakota (-15 cents)
Colorado (-14 cents)
South Dakota (-12 cents)
Wyoming (-11 cents)
Oklahoma (-11 cents)
Arizona (-11 cents)
Utah (-11 cents)
New Mexico (-11 cents)
Kansas (-11 cents)
Fuel costs in nine states are below $3 a gallon. Here are the nation's 10 most affordable markets. 
Texas ($2.86)
Georgia ($2.88)
Mississippi ($2.88)
South Carolina ($2.95)
Louisiana ($2.96)
Alabama ($2.98)
Arkansas ($2.98)
Oklahoma ($2.98)
Tennessee ($2.99)
Delaware ($3.02)
If you are looking to lower your auto expenses, you can take steps to reduce your auto insurance payments. Using a marketplace like Credible lets you compare multiple providers and find your personalized rate in minutes without affecting your credit score.
RETIREMENT CRISIS: GREAT RECESSION TAKES ITS TOLL ON YOUNGER BOOMERS
Cooler temperatures bring about lower gas prices 
For nearly two months, average gas prices in the U.S. have consistently fallen. This pattern is expected to persist, according to Patrick De Hann, GasBuddy's Head of Petroleum Analysis. 
"For the seventh straight week, we've seen the national average price of gasoline decline. With cooler weather comes cooler gasoline prices, and as we inch closer to the Thanksgiving holiday, prices will continue to fall virtually coast to coast," De Hann said in a statement. 
"While the national average is now at its lowest since March, the decline is likely to continue for at least another couple of weeks, with California likely soon falling below $5, while more states fall under $3," De Hann continued. "Millions of Americans already have access to $2.99/gal or cheaper, and I expect that number to continue to grow this week."
By mid-September, most areas of the U.S. tend to shift away from summer blends to winter gasoline, leading to lower gas prices, De Haan said. Summer-blend fuel is more expensive than winter-blend fuel mainly due to a longer production process. 
Several things impact your car insurance rate — from your credit score to your driving habits. Shopping for the best provider is a time-tested way for drivers to help reduce their car insurance costs. Visit Credible to speak with a car insurance expert and get your questions answered.
RETIREMENT SAVINGS ARE GETTING SUCKED UP IN A FINANCIAL VORTEX: GOLDMAN SACHS
Have a finance-related question, but don't know who to ask? Email The Credible Money Expert at moneyexpert@credible.com and your question might be answered by Credible in our Money Expert column.