Gas prices rise in tandem with oil even as demand drops: AAA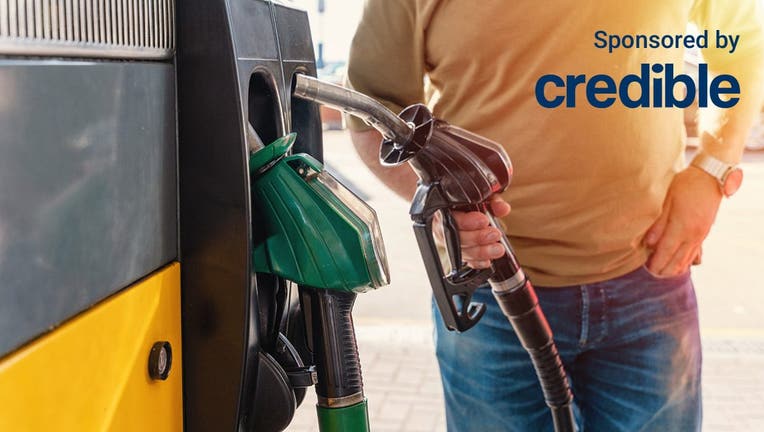 article
Lousy winter weather drove the demand for gas down, but the rising cost of oil is driving the increase in prices at the pump, according to the latest report from AAA.
The national average cost for a gallon of gas rose to $3.32, four cents more than last week and 17 cents more than a month ago. But demand for gas has eroded, evidenced by the increase in gasoline supply to 226.8 million barrels of crude oil (bbl) from 222.7 million bbl.  
The lackluster demand for gas and the increase in supply are limiting pump price increases, AAA said. 
"Gasoline demand is usually lackluster this time of year, and it likely won't start to tick up until spring break draws near," Andrew Gross, a AAA spokesperson, said. "So the primary factor in this latest increase is the higher cost of oil, which accounts for more than half of what you pay at the pump."
If you want to save money on your auto costs, you could consider changing your auto insurance provider. You can visit Credible to find your personalized premium without affecting your credit score.
New conforming loan limits create additional housing supply: Zillow
Gas prices to keep climbing as oil demand rebounds
Oil prices have risen as a result of growing demand. One catalyst has been the re-opening of China as COVID-19 restrictions were lifted, according to GasBuddy's head of petroleum analysis Patrick De Haan.  
The surge in demand for oil is expected "to rebound more than expected in the months ahead," according to an Organization of the Petroleum Exporting Countries (OPEC) forecast, De Haan said.
"Oil prices have seen a bit of a rally, finishing last week at nearly $80 per barrel again as Chinese demand starts to jump as expected, but with Covid cases and deaths now also surging in China, the jump in demand could be short-lived," De Haan said in a statement. "Gas prices may nudge up slightly in the week ahead in some areas, while others could hold flat."
"The window on price drops, however, appears to be coming up on the horizon as we get closer to what's likely to be a significant refinery maintenance period ahead of summer," De Haan continued.
If you are looking to lower your auto expenses, you can take steps to reduce your auto insurance payments. Using a marketplace like Credible lets you compare multiple providers and find your personalized rate in minutes without affecting your credit score.
Job growth and wages slip in December but remain above Fed target
Lower gas costs help offset rising prices in other areas
Falling gas prices continue to drive the drop in overall inflation, according to the latest report from the Bureau of Labor Statistics (BLS).
The Consumer Price Index (CPI), a measure of inflation, rose 6.5% year-over-year in December, a slowdown from the 7.1% increase in November. On a monthly basis, inflation fell 0.1% after increasing by that same amount in November, the BLS said. The drop is the first outright monthly decline since May 2020.
The decline in gas prices "was by far the largest contributor to the monthly all items decrease, more than offsetting increases in shelter indexes," the BLS said.
However, auto insurance costs continued to rise and are forecasted to keep climbing in 2023. 
The latest CPI showed that motor vehicle insurance was up 0.6% in December to 14.2%. The average annual car insurance rate is forecasted to rise by another 7%, to $1,895, in 2023, according to Insurify's 2022 in review and what's ahead for 2023 report.  
If you're looking to lower your monthly auto costs, you can visit Credible to compare multiple car insurance providers at once and choose the one with the best rate for you.
Have a finance-related question, but don't know who to ask? Email The Credible Money Expert at moneyexpert@credible.com and your question might be answered by Credible in our Money Expert column.