Credit card delinquency rates and balances are on the rise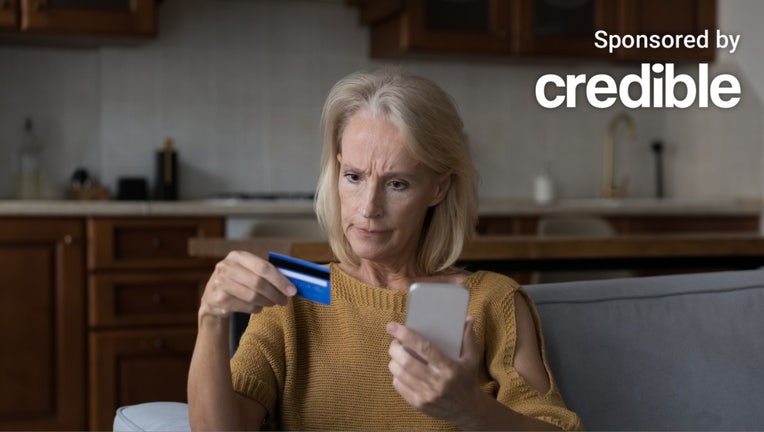 article
As Americans grapple with high inflation and record debt, many have fallen behind on credit card payments. In fact, 5.08% of credit card balances fell into serious delinquency or were at least 90 days past due in the second quarter of 2023, according to data from the Federal Reserve Bank of New York. That marked an increase from 3.35% in the second quarter of 2022. 
Additionally, credit card debt surpassed $1 trillion in the second quarter. That surge represented an increase of $45 billion and the largest increase of all debt types. 
"Compared to other debt categories this quarter, credit card balances saw the most pronounced worsening in performance, following a period of extraordinarily low delinquency rates during the pandemic," The NY Fed said.
And as the costs of living remain elevated, many Americans are turning to credit cards to make ends meet.
"Credit cards are the most prevalent form of household debt and continue to become even more widespread," the NY Fed said in a blog post. Consider that there are 70 million more credit card accounts open now than there were in 2019, before the pandemic. What's more, about 69 percent of Americans had a credit card account in the second quarter of 2023, up from 65 percent in December of 2019 and only 59 percent in December of 2013."
The Federal Reserve's ongoing interest rate hikes could be unloading a heavier burden on Americans. In July, the Fed delivered an anticipated interest rate hike of 25 basis points. That pushed the federal funds rate to a range of 5.25% to 5.50%, the highest it has been in two decades. And movements in the federal funds rate could have an impact on the interest that consumers pay on credit cards. 
The average interest rate on credit cards is 20.68%, according to the latest data by the Federal Reserve Bank of St. Louis. However, the average interest rate on a personal loan is 11.48%.
If you're ready to pay off high-interest credit card debt with a personal loan that could lower your monthly payments, you could visit the Credible marketplace to compare your options, without affecting your credit score.
 CREDIT CARD DEBT IS AT RECORD HIGH AS AMERICANS DEAL WITH INFLATION AND RISING COSTS: TRANSUNION
Will the Fed keep raising interest rates? 
Since 2022, the Fed has raised interest rates 11 times in order to drag inflation down to its target range. However, inflation climbed above 3% year-over-year in July – far from the Fed's 2% target range. Fed chair Jerome Powell said in August at the Kansas City Fed's conference in Jackson Hole, Wyoming, that despite cooling inflation, it remained too high and future interest rate hikes were not off the table. 
Additionally, a Fed governor warned of upcoming interest rate hikes.
"Additional rate increases will likely be needed to get inflation on a path down to the FOMC's 2% target," Fed Governor Michelle W. Bowman said during a meeting with the Kansas Bankers Association in Colorado last weekend. 
"I will be looking for consistent evidence that inflation is on a meaningful path down toward our 2% goal as I consider further rate increases and how long the federal funds rate will need to remain at a restrictive level," Bowman said. "I will also be watching for signs of slowing in consumer spending and signs that labor market conditions are loosening."
Despite signs of economic growth slowing down, the latest jobs report came in strong. The economy added 187,000 jobs in August, slightly above experts' projections. 
"Labor conditions continue to cool as the tangible effects of the Fed's inflation playbook filter into the real economy," Jim Baird, Plante Moran Financial Advisors' chief investment officer said. "For now, the slowdown hasn't reached stall speed, and the economy remains on a growth trajectory. Whether or not that can be sustained will depend on the degree to which prior rate hikes weigh further on growth and the extent to which policymakers deem additional tightening is needed to ensure a return to the Fed's inflation target."
If you're concerned about high interest debt, you could consider paying it off with a personal loan at a lower interest rate which could reduce your monthly payments. Visit Credible to speak with an expert and get your questions answered.
PAYMENTS FOR NEW CARS SQUEEZE BUYERS AMID INFLATION, HIGH INTEREST RATES 
How to pay off debt quickly 
Americans collectively have amassed record debt of more than $17 trillion. But there are many ways consumers can pay off debt quickly. Here are some examples. 
Personal loans: A personal loan allows people to pay off debt with a lump sum that can stretch from a couple hundred dollars to several hundred thousand dollars. While average credit card interest rates today could climb as high as nearly 30%, interest rates for personal loans could be as low as 4.60%, according to data by Credible. Personal loans are paid off through fixed payments and installments. The payment period could range from one to five years.
Balance transfer cards: A balance transfer card allows people to move their current credit card balance to a new card. But this new card would often offer a grace period in which the cardholder won't owe any interest. In other words, people can use balance transfer cards to pay off existing credit card debt by making monthly payments with 0% interest for a certain period of time. That period can last up to a year.
"Credit cards are one of the most common financial products in our country, providing the bulk of short-term credit for families," the CFPB said in a post. "Interest rates on credit cards have risen substantially, with average interest rates going over 20%. Given the trends for the 175 million Americans with credit cards, the CFPB estimates that outstanding credit card debt may continue to set records and could even hit $1 trillion."
If high-interest credit card debt is getting in the way of financial goals like saving for retirement, you could consider paying it down with a personal loan at a lower interest rate. Visit Credible to get your personalized rate in minutes. 
5 WAYS TO PAY OFF DEBT THIS LABOR DAY
Have a finance-related question, but don't know who to ask? Email The Credible Money Expert at moneyexpert@credible.com and your question might be answered by Credible in our Money Expert column.