Credit card debt carried over monthly is most common type of debt: AARP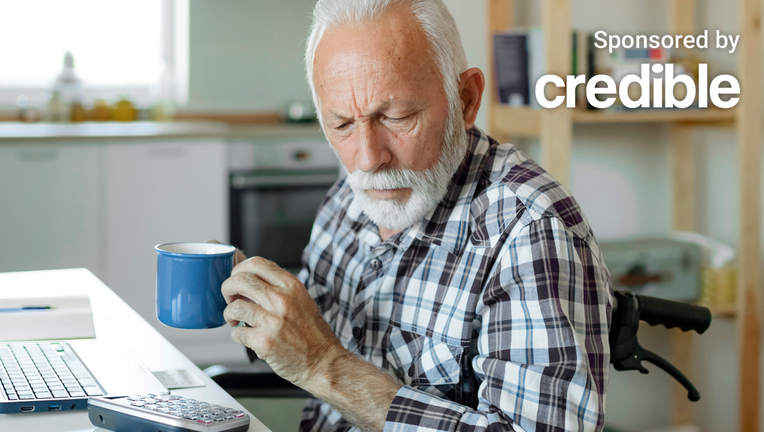 article
Credit card debt carried over from month to month is the most common type of debt for adults aged 30 and up, according to a recent AARP survey. This comes as credit card debt remains a pain point for many American adults as they move through the holiday shopping season and deal with ongoing high inflation. 
The survey found that 41% of these adults carry credit card debt from month to month. As a result, credit card holders face compounding interest on their balances. This means many debtholders will risk paying off much more debt than they utilized.
If you're struggling with high-interest credit card debt, you can consider paying it down with a personal loan at a lower interest rate and save money each month. Visit Credible to find your personalized interest rate in minutes.
Personal loan interest rates at near-record gap with credit cards, boosting savings opportunity 
Americans worry prices are rising faster than wages
About 78% of adults worry prices are rising faster than their income, the AARP said. 
The Consumer Price Index (CPI), a measure of inflation, increased by 7.1% year-over-year in November. During this time, the price of food at home increased by 10.6% while the price of energy spiked 13.1%. To cope with high inflation, 78% of adults have adjusted their lifestyles or shopping habits in at least one way, the AARP said. In particular, 50% cut back on "extras" and 45% trimmed basic expenses.
Covering everyday expenses is the top reason adults have credit card debt, the AARP noted in its survey.
Additional surveys suggest that Americans don't believe inflation will slow down soon. Almost half (46%) of Americans expect inflation to be higher six months from now, according to a survey conducted by YouGovAmerica and the Economist between Nov. 26 and Nov. 29.
"Everyday expenses, housing costs and debt are the top barriers to saving both for emergencies and for retirement," the AARP wrote. "Roughly six in 10 adults age 30-plus cite everyday expenses as a barrier to saving, while roughly four in ten cite debt and housing costs as barriers to saving."
If you're struggling in today's economy, consider paying down high-interest debt with a personal loan. Visit Credible to compare loans from multiple lenders at once without affecting your credit score.
Many Americans believe inflation, the economy won't improve in 2023: Poll — Here's how to manage your finances
The Fed is expected to increase interest rates in 2023 
To slow down inflation, the Federal Reserve raised interest rates multiple times in 2022. The Fed's most recent 50 basis point benchmark interest rate increase in December pushed the federal funds rate to a range of 4.25% to 4.5%, marking the highest range since before the 2008 financial crisis. 
And this rate could continue to rise in the months ahead. Bank of America forecasts that the Fed will increase the target range for the federal funds rate to between 5% and 5.25% by March. Any increase to the federal funds rate may increase the interest rates on financial products such as credit cards. 
As of August, the average interest rate on credit cards was 16.27%, according to the latest data by the Federal Reserve bank of St. Louis. That's the highest it has been since the St. Louis Fed began gathering this data in November 1994. 
If you're having trouble paying off high-interest credit card debt, consider consolidating it into a personal loan to lower your interest rate and save money each month. Visit Credible to speak with a personal loan expert and see if this option is right for you.
Credit card debt burdens nearly half of Americans, survey says: Here's how to pay yours down
Have a finance-related question, but don't know who to ask? Email The Credible Money Expert at moneyexpert@credible.com and your question might be answered by Credible in our Money Expert column.