Consumers grow unhappy with credit card perks as they spend at record levels: report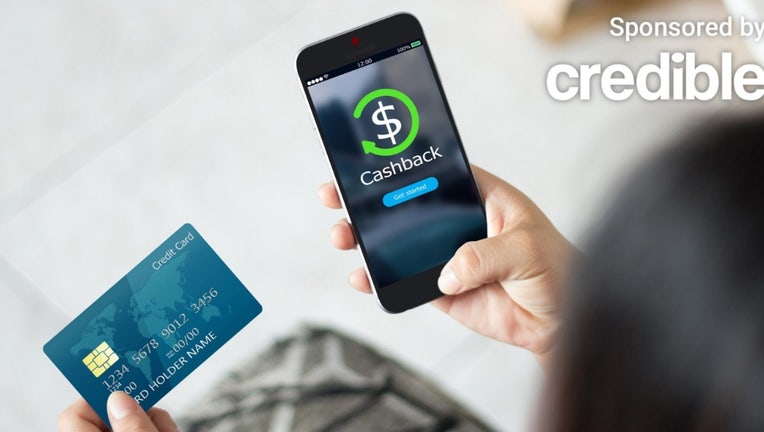 article
Consumer satisfaction with credit card perks is suffering as debt balances balloon to new highs, according to a recent report.
Credit card rewards top the list of what consumers are the least satisfied with, according to the  J.D. Power 2023 U.S. Credit Card Satisfaction report. The dissatisfaction stems from the rewards earned per dollar spent, especially among cashback cardholders. 
Cardholders who paid an average of $100 or more in annual fees said they had the highest satisfaction with benefits and rewards earned, even more so than those with cards with lesser or no annual fees, the report said. 
However, cardholders paying $500 or more in annual fees said they were less happy with the rewards and benefits offered by their credit cards because of the unreasonable fees they paid, the report said. For example, airline cardholders said they were highly satisfied with rewards and benefits but were less impressed with their card terms. 
Additionally, the search for better rewards programs was the primary reason why consumers switched card providers in the last twelve months, the report said. 
"The pandemic-era savings cushions are gone, the economy is shaky and consumers are leaning more heavily than ever on their credit cards to cover day-to-day expenses," John Cabell, managing director of payments intelligence at J.D. Power said. "This is a make-or-break moment for card issuers. 
"While high levels of revolving debt and declining financial health typically have a negative effect on cardholder satisfaction and loyalty, issuers do have an opportunity to help customers by encouraging the use of payment plans and taking other steps to build goodwill and trust," Cabell continued.
If you are struggling to pay off debt, you could consider using a personal loan to consolidate your payments at a lower interest rate, saving you money each month. Visit Credible to find your personalized rate in minutes from multiple lenders at once. 
Credit card users with the highest balances live in these states: survey
Credit card use tops $1 trillion
Consumers' use of credit cards drove balances to grow by $45 billion from one quarter to the next. Spending increased to $1.03 trillion in the second quarter of 2023, according to the latest report by the Federal Reserve Bank of New York.  
More than half (51%) of consumers said they are maintaining revolving debt on their credit cards, the J.D. Power report said. Moreover, consumers who scored as "financially unhealthy" said they paid an average interest rate of 16.5% and most disagreed that their card helps them control their spending. 
Despite growing dissatisfaction, credit card installment plans were one perk that made consumers happy. Cardholder participation in such plans is associated with a 102-point increase in customer satisfaction (on a 1,000-point scale), the report said. 
These payment plans offer a fixed interest rate or monthly fee instead of the standard variable interest rate. The plans are similar to buy now, pay later, or an extended payment plan and are designed to make it easier for cardholders to pay down certain purchases by separating them from the card's balance.  
Many consumers also said they were satisfied with credit card offerings from fintech providers such as Chime, Self, Ollo and others. Enticing card offers from these more recent players are driving consistently higher levels of overall satisfaction and stronger levels of brand trust than are traditional, bank-branded cards, the report said
"Fintech issuers cater especially well to cardholders who are younger, have credit card debt and are more focused on building credit than on earning rewards," the report said.
If you're worried about high-interest debt, you could consider paying it off with a personal loan at a lower rate to reduce your monthly payments. Visit Credible to get your personalized rate in minutes. 
40% of Americans forced into early retirement: survey
Bill that lowers swipe fees could wipe out rewards
A bill proposed last year and reintroduced in June by Sens. Roger Marshall, R-Kan., Richard Durbin, D-Ill. and J.D. Vance, R-Ohio, aims to reduce swipe fees for credit cards by increasing competition within the industry. The bill could be voted on by the end of this year. 
The bill would require that two competing networks be enabled on a credit card. It would no longer just be Visa or Mastercard – a smaller, competing network would have to be enabled on the card.
Swipe fees, also known as interchange fees, average 2.24% but can be as high as 4% of the purchase amount, the Merchants Payments Coalition (MPC) said in a statement. Swipe fees more than doubled over the past decade, increasing to $22 billion last year. 
However, the legislation could also impact how credit cards offer rewards, according to the National Association of Federally Insured Credit Unions (NAFCU).
"Expanding interchange price controls and routing mandates to credit cards is bad policy, pushed by big box retailers who are looking to pad their bottom line," NAFCU President and CEO Dan Berger said in a statement. "Contrary to merchants' deceptive claims, data shows consumers end up paying more across the board – from higher prices of goods to more expensive card products at their financial institutions, and fewer rewards and benefits on their card purchases." 
If you have high-interest debt, a personal loan could help you pay it off at a lower rate. You can check out the Credible marketplace to compare multiple personal loan lenders at once and find the right option for you.
Gen Xers face alarming retirement shortfall, study says
Have a finance-related question, but don't know who to ask? Email The Credible Money Expert at moneyexpert@credible.com and your question might be answered by Credible in our Money Expert column.