Colorado business pays $23.5K settlement with 6,500 pounds in coins: reports
A Northern Colorado welder who agreed to settle a lawsuit filed by another welder paid the settlement amount of $23,500 that was agreed upon, in quarters, nickels, dimes and pennies, according to reports.
NBC station KUSA in Denver reported that the coins, which weighed 6,500 pounds, were delivered in a steel box atop a flatbed truck and required a forklift to make the delivery.
The move was the latest in a dispute between Fire Up Fabrication and JMF Enterprises, with the latter being accused of not paying the former for work performed on stairs and handrails.
JMF, though, claimed the work was not up to the standards it expected.
US ECONOMIST WARNS AMERICANS TO 'HUNKER DOWN' AND 'SAVE YOUR PENNIES' AS ECONOMY OVERHEATS
Both companies decided to settle the case for $23,500, but how the money was to be paid was never stipulated, the station reported.
"We tried to leave flexibility for the defendant," Danielle Beem, an attorney for Fire Up Fabrication told KUSA. "Coins were not something that we'd ever anticipated."
Not only were coins delivered from JMF to Beem's client, but the coins were reportedly loose, removed from the rolls and the boxes in which they were delivered.
JD Frank, owner of JMF Enterprises, told the station he was "just trying to pay a bill," adding, "At the end of the day, it is U.S. Currency."
SAM BANKMAN-FRIED TRIAL: WHY HIS HAIR WAS THE TALK ON THE STAND
Beem had a different take, saying, "At first I thought, 'You've got to be kidding me.'"
Logistically, though, it was even worse.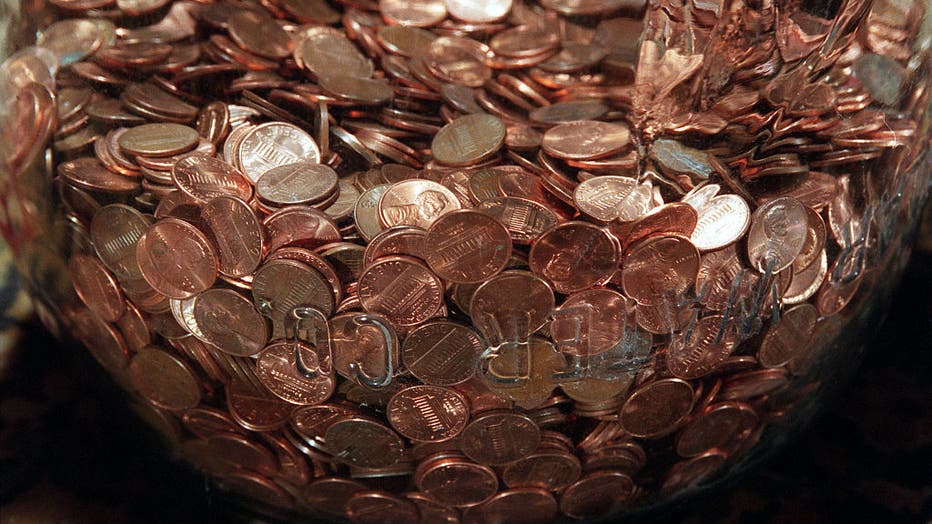 (Photo by Perry Riddle/Los Angeles Times via Getty Images)
The attorney said her client's bank, as well as hers and the defendant's all stated they could not accept the coins, and when considering a grocery store-placed coin counter, they were not made to handle the volume. The coin counters also charge a fee to use the machines.
MICHAEL LEWIS ON FTX'S BIG PAYCHECK CUT FOR TOM BRADY
With those considerations, Beem would not take delivery of the coins.
"In our pleadings, we called it the figurative middle finger," she told the station.
Still, money is money, and JMF said in court filings that they are the "current coin of the realm." The coins are also considered legal "tender of the settlement funds," JMF added.
CLICK HERE TO READ MORE ON FOX BUSINESS
On Monday evening, a judge ordered JMF to use a traditional method of payment, such as a check.
Read more of this story from FOX Business.