More college students are putting their education on hold: reports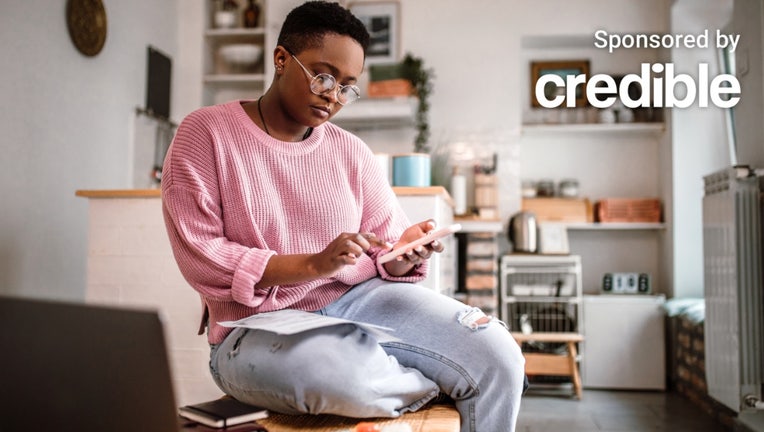 article
The Some College, No Credential (SCNC) population grew to 40.4 million as of July 2021, according to the latest research by the National Student Clearinghouse Research Center. 
SCNC adults are recognized as those who left postsecondary education without receiving any credential and are no longer enrolled in a postsecondary program. The year-over-year shift in the SCNC population marks a growth of 1.4 million former students.  
In addition, 41% of current college students said they have considered "stopping out," or putting their education on hold in the past six months, according to a study by Gallup and the Lumina Foundation. 
"Financial barriers are most frequently identified as very important reasons unenrolled adults are not currently enrolled, including costs of programs (55%), inflation (45%) and the need to work (38%)," The Lumina Foundation said. 
But costs are also forming a barrier to education for those who never enrolled in postsecondary studies. 
"Cost is easily the biggest barrier to enrollment for both the never-enrolled and the previously enrolled; more than half in each group (55% and 54%, respectively) say it is a very important reason they remain unenrolled."
The average total cost for a year of college at a four-year school during the 2020-2021 academic year including tuition and fees, on-campus room and board, books, supplies, and other expenses was $35,551, according to BestColleges.com. And as far as student loans go, the average federal student loan debt balance is $37,338, according to EducationData.org. 
But 59% of students who "stopped out" of postsecondary education said that student loan forgiveness would be helpful in affording college.
If you're concerned about the costs of college, it can help to shop around for the best rate. You can visit Credible to get your personalized rate in minutes. 
Biden asks student loan companies to prepare for end to payment pause
What's the status of student loan forgiveness? 
The Supreme Court is currently analyzing two lawsuits against President Biden's student loan forgiveness plan. The controversial initiative aims to forgive up to $10,000 in federal student loans or up to $20,000 for Pell Grant recipients.
But two lawsuits are challenging the plan. On one hand, a group of states – Nebraska, Missouri, Arkansas, Iowa, Kansas and South Carolina – have claimed the program is unlawful and would harm their tax revenues. The states also accused the president of unjustly using the Higher Education Relief Opportunities for Students (HEROES) Act of 2003 to justify widespread relief. 
The HEROES Act allows Congress to waive some barriers to student loan forgiveness in light of national emergencies. Biden claimed COVID-19 was such an emergency, but in April, he signed a House bill that ended the COVID-19 national emergency. 
In another lawsuit, two individuals claimed the plan was unlawful because it would not provide them with the full scope of its benefits. They also said the public wasn't given enough time to analyze the president's initiative.
Recently in May, lawmakers on the Committee on Education and the Workforce argued that the plan would be unfair to those who did not attend college. 
Nonetheless, the Department of Justice said the president's intentions "fall comfortably" within the law.
If you're struggling with paying off your private student loans, you can consider refinancing to a lower rate. You can visit Credible to compare options from different lenders, without affecting your credit score. 
Supreme Court allows $6 billion in payments to continue in student loan relief case
Biden approves $42 billion in student loan forgiveness
While widespread student loan forgiveness is still under review, the president has announced more than $42 billion in student loan relief for more than 600,000 borrowers. 
These efforts stem from an update to the Public Service Loan Forgiveness (PSLF) program. PSLF was designed to help borrowers who have pursued roles in non-profit or governmental fields including teachers, firefighters, military personnel and law enforcement officers.
Qualifying borrowers who've made 120 qualifying payments could have the rest of their eligible student loan debt forgiven. But the complexity of the program meant that 98% of PSLF applications had been rejected as of April 2021, according to Education Department data. 
An update during the COVID-19 pandemic aimed to fix these issues. And even though the PSLF waiver ended in October 2022, some provisions were turned permanent.
In certain cases, some borrowers can still have late, partial or lump-sum payments credited toward their PSLF progress. Moreover, borrowers can still receive credit for months spent in forbearance or deferment during times of economic hardship or military service, according to the Education Department's PSLF fact sheet.  
If you have private student loans, you won't qualify for federal relief. But you can still reduce your monthly payments by refinancing to a lower rate. You can visit Credible to speak with a personal loan expert and get your questions answered. 
Have a finance-related question, but don't know who to ask? Email The Credible Money Expert at moneyexpert@credible.com and your question might be answered by Credible in our Money Expert column.