Push to cap loan interest fees at 36 percent may leave subprime borrowers without credit, trade groups warn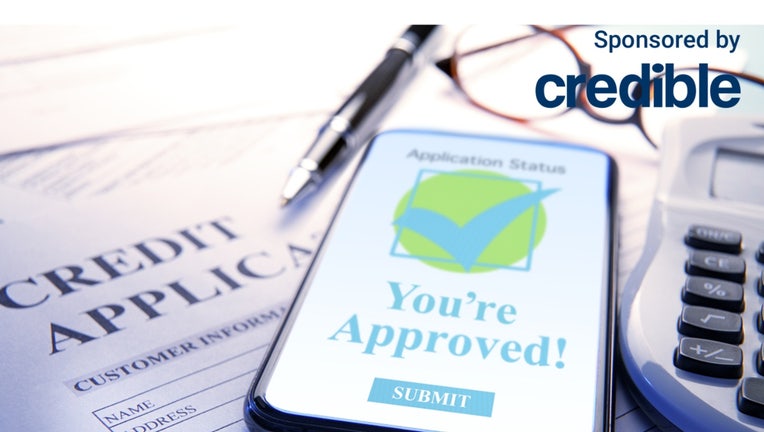 article
Seven banking sector trade groups warned in a joint letter to lawmakers that efforts to set a nationwide 36% interest rate cap on consumer loans may do more harm than good.
The amendment, from Sens. Jack Reed, D-R.I., and Jeff Merkley, D-Ore., would impose the Military Lending Act (MLA) annual percentage rate (APR) cap of 36% to all consumer loan products. The trade groups, which include the American Bankers Association and the Consumer Bankers Association, said the cap would have ramifications far beyond the payday lenders at which it is targeted, as financial institutions would be unable to offer small-dollar loans to consumers profitably.
"Proponents believe a cap on fees and interest would help consumers, especially subprime borrowers who have less than perfect credit histories, by limiting what they pay on payday loans and other less regulated short-term credit," the trade groups said. "In reality, its impact would extend far beyond payday lenders to the broader consumer credit market to cover affordable small-dollar loans that financial institutions are being encouraged to offer, along with credit cards, personal loans, and overdraft lines of credit. 
"As a result, many consumers who currently rely on credit cards or personal loans would be forced to turn elsewhere for short-term financing needs, including pawn shops, or worse– loan sharks, unregulated online lenders, and the black market," the groups continued.
Credit card customers would also be impacted by an all-in rate cap, the groups said.
"Including annual and other fees in the calculation will cause credit cards to exceed the cap, resulting in the elimination or reduction of popular and valued credit card features like cash back and other rewards," the groups said. "Such a cap will also inhibit innovative credit cards with non-credit features designed to attract underserved groups because even a nominal annual fee will result in an all-in rate that exceeds 36%."
If you have high-interest debt, a personal loan could help you pay it off at a lower rate. You can check out the Credible marketplace to compare multiple personal loan lenders at once and find the right option for you.
FEAR OVER SOCIAL SECURITY'S FUTURE PUSHES AMERICANS TO CLAIM BENEFITS EARLY: SURVEY
Study shows that a cap on loans to military members did little good
An Urban Institute study said that a similar interest rate cap on loans made to military members did not lead to better credit and debt outcomes for service members with subprime credit scores, which were most likely to be affected by the policy. 
"For the most vulnerable individuals – those with deep subprime credit scores – the policy may have had negative effects by limiting their access to credit," the Urban Institute said. "We, therefore, conclude that extending the consumer protections of the expanded MLA, including the 36% APR cap, to revolving credit products available to all borrowers would not be an effective way of improving the credit health of most people in the United States."
Other changes could be more effective, according to the Urban Institute. For example, fee disclosures help borrowers better understand the costs of loans over time, which research has shown may help discourage them from taking payday loans. Alternatively, designing loans that can be paid back in affordable installments over six months rather than in a single lump sum can lead to better consumer outcomes.
One way to reduce your monthly expenses is to pay off high-interest debt. You could consider using a personal loan to help you do so at a lower interest rate, saving you money each month. Visit Credible to compare multiple lenders at once and choose the one that's the best option for you.
EXTREME WEATHER IMPACTING HOW BUYERS SHOP FOR HOMES: ZILLOW
Swipe fees are also on the chopping block
Sens. Roger Marshall, R-Kan., Richard Durbin, D-Ill. and J.D. Vance, R-Ohio, reintroduced legislation that aims to reduce swipe fees for credit cards by increasing competition within the industry. However, it would also remove the key funding mechanism of rewards. Durbin and Marshall first introduced the bill in the Senate last July.
The bill would require that two competing networks be enabled on a credit card. It would no longer just be Visa or Mastercard – a smaller, competing network would have to be enabled on the card. Independent networks usually charge a lower fee, according to the National Retail Federation (NRF).
The fees currently average 2.24% of the purchase amount and can drive up prices paid by consumers by more than $1,000 a year for the average family, the NRF said. However, opponents to the legislation said it doesn't promote competition and instead limits consumers' choices and any expected reward points from transactions. 
"Contrary to merchants' deceptive claims, data shows consumers end up paying more across the board – from higher prices of goods to more expensive card products at their financial institutions, and fewer rewards and benefits on their card purchases," NAFCU President and CEO Dan Berger said in a statement.
If you are struggling to pay off high interest debt, you could consider using a personal loan to consolidate your payments at a lower interest rate, saving you money each month. Visiting Credible can help you compare debt consolidation options to find the best personal loan rates for you based on your credit score and credit history.
BIDEN'S STUDENT DEBT FORGIVENESS MAY BE TAXED IN THESE FIVE STATES
Have a finance-related question, but don't know who to ask? Email The Credible Money Expert at moneyexpert@credible.com and your question might be answered by Credible in our Money Expert column.