Biden administration gears up for second attempt to cancel federal student loans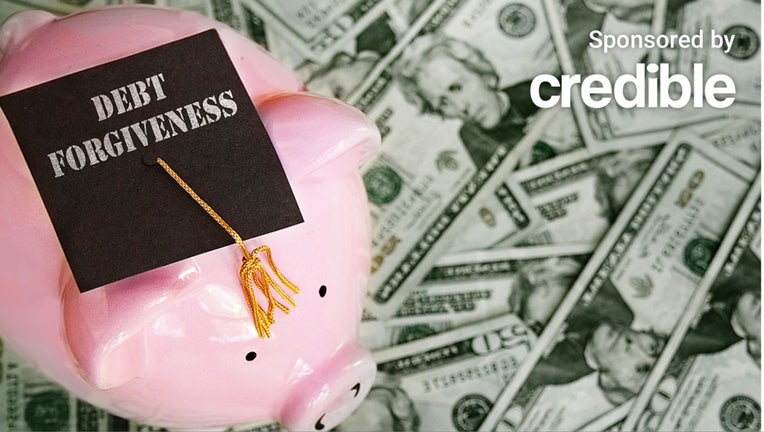 article
President Joe Biden announced the next steps toward student loan forgiveness on Friday, which would include a more limited amount of eligible borrowers than the mass debt relief it previously offered. 
The Education Department said in a statement that it would hold meetings in two weeks to discuss how to provide debt relief to federal student loan borrowers. A committee of 14 people representing student loan borrowers, higher education institutions and other stakeholder groups will kick off the discussions about student loan forgiveness on Oct. 10. Members of the public will also have an opportunity to provide comments at the end of each day. Through this process, the department will continue to develop regulatory text for consideration. The committee is also scheduled to meet in November and December. The public will be able to submit written comments on the draft rules when published next year.
The Biden administration will focus on certain groups of borrowers in its new plan, including those whose debt has soared to more than the original loan, students with long-term repayment debt and those whose education failed to offer adequate financial value. The new forgiveness plan will be modeled with the Higher Education Act (HEA) rules. HEA includes a provision that allows the Secretary of Education to compromise, waive, or release federal student loans.
The U.S. Supreme Court blocked Biden's initial student loan forgiveness plan in June. That plan would have canceled up to $10,000 in federal loans per borrower making less than $125,000 a year (couples making less than $250,000) and up to $20,000 per borrower for those who used Pell Grants in college, eliminating about $441 billion in outstanding student debt.
"The Biden-Harris Administration has taken unprecedented action to fix the broken student loan system and deliver record amounts of student debt relief," Education Secretary Miguel Cardona said in a statement. "Now, we are diligently moving through the regulatory process to advance debt relief for even more borrowers.
"We're committed to standing up for borrowers and making sure that student debt does not stop anyone from climbing the economic ladder and pursuing the American dream," Cardona continued.
If you're having trouble making payments on your private student loans, you won't benefit from federal relief. You could consider refinancing your loans for a lower interest rate to lower your monthly payments. Visit Credible to get your personalized rate in minutes.
Students headed for college worried they don't have the money to pay for it, survey says
Borrowers can find relief through other avenues
The Biden Administration has already approved $117 billion in relief for more than 3.4 million borrowers, including:
$39 billion for 804,000 borrowers eligible for forgiveness through Income-Driven Repayment (IDR) by fixing historical inaccuracies in the count of payments that qualify for forgiveness
$45.7 billion for 662,000 public servants through Public Service Loan Forgiveness programs
$10.5 billion for almost 491,000 borrowers with a total and permanent disability
$22 billion for nearly 1.3 million borrowers who were cheated by their schools, saw their institutions precipitously close, or are covered by related court settlements
Over 4 million student loan borrowers have enrolled in the Saving on A Valuable Education (SAVE) plan. The SAVE plan could lower borrowers' monthly payments to zero dollars, reduce monthly costs in half and save those who make payments at least $1,000 a year, the White House said in a statement. 
If you are currently in school or starting soon and need more financial aid than you can receive through FAFSA, you could consider taking out a private student loan. Visit Credible to find your personalized rate without affecting your credit score.
Hardship withdrawals from retirement accounts increased in the second quarter: report
Student loan repayments push some into more debt
Student loan repayments resumed on Oct. 1 after a three-year moratorium on payments. For many, resuming payments could mean taking on additional debt. More than half (62%) of borrowers expect their monthly payments will be less than $250 per month and 13% expect to owe monthly payments of $500 or more, according to a recent survey by Achieve. Over a quarter (28%) are worried that extra financial burden would force them to take on more debt to make ends meet.
Delaying significant milestones, like purchasing a new car or house or even building a retirement nest egg – are among the most significant adjustments borrowers will have to make once repayments begin, the survey said. Nearly two-thirds (65%) of the respondents said they have delayed or scrapped large financial purchases due to their student loan debt.
"Student loan forbearances brought relief for millions during the uncertain times of the COVID-19 pandemic," Achieve Cofounder and Co-CEO Andrew Housser said. "But after more than three years, many consumers are now bracing for significant adjustments to their household budgets. Many will even have to delay major life plans and milestones in order to manage their student loans, existing debts and other day-to-day expenses."
If you hold private student loans, you won't be enrolled in a federal income-driven repayment plan, but you could refinance your loans to a lower rate. Visit Credible to compare options from different lenders without affecting your credit score.
Fear over Social Security's future pushes Americans to claim benefits early: survey
Have a finance-related question, but don't know who to ask? Email The Credible Money Expert at moneyexpert@credible.com and your question might be answered by Credible in our Money Expert column.