Biden proposes new student loan repayment plan: Here's how much borrowers will save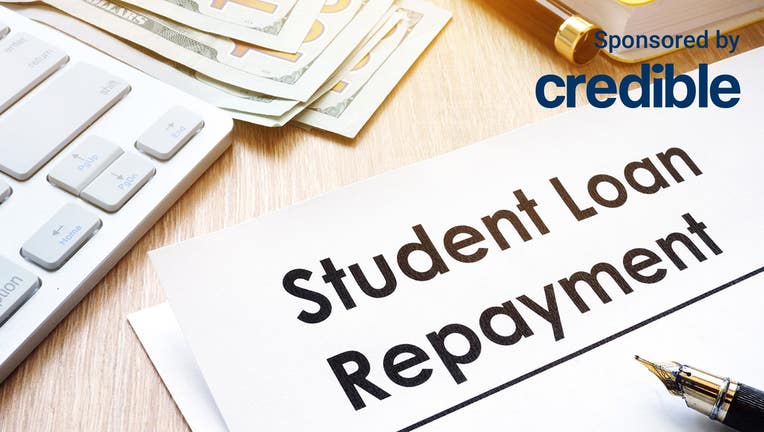 article
The Biden administration unveiled a new loan repayment program to reduce loan payments for undergraduate students that will be especially beneficial for low and middle-income borrowers.
The Department of Education's proposed rule would modify the terms of the Revised Pay As You Earn (REPAYE) plan so that any individual borrower who makes less than roughly $30,600 annually and any borrower in a family of four who makes less than about $62,400 would be eligible for $0 monthly payments.
Graduates of a four-year public university stand to save an additional $2,000 annually through lower monthly payments under the proposed regulations compared to the current REPAYE plan, according to the department.
Another major shift is the loan forgiveness option for smaller loan amounts. Under the proposed plan, smaller loan balances of up to $12,000 would be forgiven after 10 years of payments. For every additional $1,000 borrowed, an extra year of monthly payments would be required before borrowers received forgiveness. 
This change could mean that 85% of community college borrowers would be debt-free within 10 years, the department said. 
The plan "will cut monthly payments in half for borrowers in the REPAYE plan" and should be easily implemented since it's a modification to the existing program, higher education expert Mark Kantrowitz said.
The proposal is a critical step in the Biden administration's broader effort to make higher education more affordable and follows Biden's student loan forgiveness plan, which was announced last August. 
"These proposed regulations will cut monthly payments for undergraduate borrowers in half and create faster pathways to forgiveness, so borrowers can better manage repayment, avoid delinquency and default, and focus on building brighter futures for themselves and their families," U.S. Secretary of Education Miguel Cardona, said in a statement.
If you have private student loans and don't qualify for federal debt relief, you could consider refinancing to lower your student loan payments. Visit Credible to compare multiple student loan lenders at once and choose the one with the best interest rate for you.
Credit card debt carried over monthly is most common type of debt: AARP
Repayment plan benefits lower-income borrowers most, expert says
While the plan will offer the lowest monthly payment of any repayment plan for most borrowers, middle-income earners stand to benefit the least, according to Dr. Colin Pears, founder and executive director at Highpoint Education.
This segment of the borrowing population often has to rely on federal student lending to shoulder the cost of college and accounts for 29% of student debt holders, Pears said. 
"Make no mistake about it, the U.S. does need targeted debt relief for low-income borrowers like teachers and social workers, many of whom are unable to repay their student debt due to the actual cost of living," Pears said. "But these plans do not effectively support middle-income earners, arguably the segment of borrowers who bear the burden of debt most."
Still, borrowers of all income levels would only be required to pay 5% of their discretionary income (calculated as income above 225% of the Federal poverty guideline) on loans borrowed for their undergraduate studies, according to the Department of Education. Even the most generous existing income-driven repayment (IDR) plans, including the current REPAYE plan, charge at least double the proposed rate.
The department's new repayment plan won't apply to private student loans. If you hold private student loans, you may consider consolidating these to a better interest rate to lower your monthly payments. Visit Credible to compare options from different lenders without affecting your credit score.
Job grown and wages slip in December but remain above Fed target
Proposed repayment policy launched as forgiveness plan stalls in court
The U.S. Supreme Court is scheduled to hear oral arguments on the student loan forgiveness plan at the end of February. On Wednesday, the Biden administration filed its opening brief on the plan with the court.
The plan would cancel up to $10,000 in federal loans per borrower and up to $20,000 per borrower for those who used Pell Grants in college, eliminating about $430 billion in outstanding student debt, Reuters reported.
The administration began accepting applications for forgiveness in October. However, several lawsuits against the Biden administration halted the forgiveness plan and left millions of borrowers in limbo over whether their loans will finally be forgiven. 
"While the courts have rejected Biden's forgiveness plan and with an incoming Congress expected to slash the budgets of the DOE, this announcement may be their way of attempting to carry favor with the public and ratchet up support for their funding to remain the same or be increased," Derek Jacques, a consumer bankruptcy attorney at The Mitten Law Firm, said. 
Although private student loan borrowers do not qualify for Biden's debt forgiveness plan, you could consider refinancing your loan to potentially reduce your monthly payment. To see if this is the right option for you, contact Credible to speak to a student loan expert and get your questions answered.
Secure 2.0 Act will require companies to auto enroll workers into 401(k) plans
Have a finance-related question, but don't know who to ask? Email The Credible Money Expert at moneyexpert@credible.com and your question might be answered by Credible in our Money Expert column.