Another week of higher gas prices shows no signs of slowing: AAA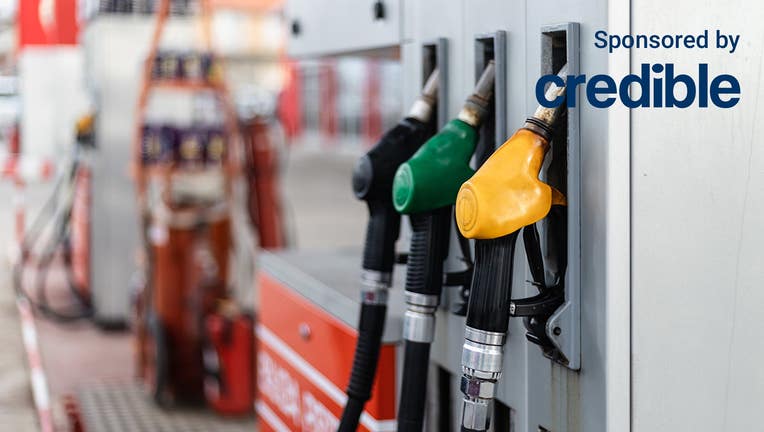 article
Gas prices edged higher again last week as demand continued to grow and global oil costs rose, according to the latest report from AAA.
The national average cost for a gallon of gas rose to $3.50, 8 cents more than last week and 14 cents more than a year ago. An increase in demand for gas is part of the reason why gas prices continued to climb, AAA said.
The second reason behind the elevated costs is the growing demand for oil driven by China's re-opening of its economy following strict COVID-19 lockdowns.
"January's weather was relatively mild in much of the nation, which led to more drivers hitting the road," AAA spokesperson Andrew Gross said. "However, a return of wintery conditions in February may see a revival of seasonal driving patterns, but with the cost of oil stubbornly hovering around $80 per barrel, drivers probably won't catch a big break at the pump over the next week or two."  
If you want to save money on your auto costs, you could consider changing your auto insurance provider. Visit Credible to find your personalized premium without affecting your credit score.
More homeowners consider home equity loans, but many don't fully understand how they work: survey
Refinery issues add to the problem
The holiday season cold snap that forced some U.S. oil refineries to shut down operations continues to be an issue for gas supply, according to GasBuddy. In addition, the upcoming refinery maintenance season could impact production and inflame the situation.
"The national average price of gasoline has risen for the fifth straight week as retailers pass along the rise in wholesale gasoline prices due to continued challenges: refinery utilization that still hasn't fully recovered from December's cold weather, and refinery maintenance season that's just around the corner," Patrick De Haan, GasBuddy head of petroleum analysis, said. "There appears to be little good news on the gas price front, with prices unlikely to turn around any time soon. 
"Because of the surge in prices last spring, many refineries that had planned maintenance deferred maintenance until 2023," De Haan continued. "With the can kicked to this year, we may have similar challenges producing enough refined products to meet demand, especially with the European Union cutting off refined products from Russia starting February 5."
If you are shopping around for new auto insurance, you can use the Credible marketplace to compare multiple providers and find your personalized rate in minutes.
Americans fear recession, but most believe their jobs are safe: survey
Auto insurance set to rise in 2023, report says
Gas prices aren't the only rising costs drivers are dealing with. Due to rising inflation and traffic accident rates, drivers saw auto insurance costs increase by 9% to $1,777 per year in 2022, according to Insurify's 2022 in review and what's ahead for 2023 report. Drivers could also face a 7% increase in insurance costs this year.
Rising car premiums are why 23% of Americans said they took out less coverage than they wanted in 2022, a report from Jerry said. Younger generations were hit the hardest. Half of Generation Z and 31% of millennials said they sacrificed car insurance coverage to be able to afford payments.
However, 63% said they didn't shop around for a better insurance deal in 2022 despite it being one of the easiest ways to cut down on the costs of car ownership, according to the report. 
If you are struggling with rising prices and want to save money, you could consider finding a new auto insurance provider to lower your monthly premium. Visit Credible to compare multiple car insurance providers at once and choose the one with the best rate for you.
Another week of declining mortgage rates fuels homebuyer demand: Freddie Mac
Have a finance-related question, but don't know who to ask? Email The Credible Money Expert at moneyexpert@credible.com and your question might be answered by Credible in our Money Expert column.