Record number of Americans moving to disaster prone areas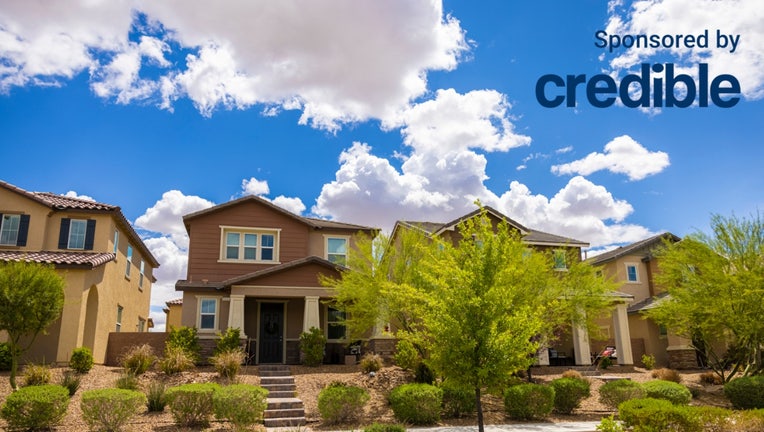 article
Places known for extreme weather are becoming popular destination spots. In fact, Sacramento and Las Vegas, which are known for severe heat, are the most popular destinations for relocating homebuyers, according to a new report by Redfin. And four of the 10 most popular destinations are in Florida, which faces risk of hurricanes and flooding. 
Sacramento, Las Vegas and Orlando ranked as the most popular move-in destinations. But despite the risks these areas pose, a record 26% of homebuyers are seeking to move to a different part of the country, according to Redfin's data. That represents an increase from 24% last year.
And these migrations come in the face of record-high mortgage rates. In August, the average mortgage rate in America hovered over 7% – the highest level in two decades. At the same time, the housing market has struggled with low inventory which has spiked up housing prices. But some Americans are finding affordable housing in places that could put them at risk of natural disasters. 
The most popular destination spot, Sacramento, has a typical home price of $575,000. That's close to a million dollars less than the typical home in San Francisco ($1,480,000). And a 7% mortgage rate brings the monthly payment for the median-priced Sacramento home to $3,889, compared to $10,010 for the median-priced San Francisco home. 
"Half of the buyers I'm working with are moving in from out of town, all but one from the Bay Area," Redfin Premier agent in Sacramento Alison Williams said in a statement. "Most of them are moving not necessarily because they can't afford the Bay Area, but because they want a bigger home and better quality of life. They're searching for high-end homes with spacious yards where they can raise a family. I'm also working with a few investors who are looking to buy a home here and rent it out for a few years before moving in themselves." 
If you live in an area at risk of natural disasters, you can prepare with the right home insurance. To keep costs down, you could visit Credible to compare options from different companies.
FED PAUSES INTEREST RATE HIKES IN SEPTEMBER BUT COULD RAISE RATES AGAIN THIS YEAR 
Average mortgage payments hit record high 
Amid elevated mortgage rates, the average monthly housing payment has reached record levels. The typical monthly mortgage payment stood at $2,612 with a 7.18% mortgage rate, according to a separate report by Redfin. At the same time, mortgage-purchase applications went down 28% year-over-year, signaling a 28-year low, according to data from the Mortgage Bankers Association (MBA). 
But persistent homebuyers are staying in the market. 
"The market is marching on, especially for turnkey homes," Chicago Redfin Premier agent Niko Voutsinas said in a statement. "If folks can figure out a way to buy instead of rent, they will. Some buyers are cutting back on other expenses to up their housing budgets because they believe home prices are only going to increase. They're nervous that the minute rates come down, a flood of competition will edge them out. Those buyers typically need to move quickly and offer at or above the asking price if they love a home, because so few listings are hitting the market."
If you want to save on your overall home costs, you could compare quotes from different home insurance companies. Visit Credible to get your personalized quote in minutes. 
THESE ARE THE MOST AFFORDABLE STATES TO BUY A HOME
Interest rates could rise again before 2024
The cost of housing can be impacted by the Federal Reserve's tight monetary policy. And despite the central bank's September pause to interest rate hikes, it doesn't mean another increase is off the table before the end of the year. So far, the Fed has raised interest rates 11 times in 2022 and 2023 to bring down inflation. 
But inflation remains above the Fed's 2% target range, coming in at 3.7% in August, according to the Consumer Price Index (CPI). And with a cooling, but strong labor market as well as heightened consumer spending, the Fed may maintain a tight grip on its monetary policy. 
"Inflation remains well above our longer run goal of 2%," Fed Chairman Jerome Powell said at a press conference. "We're prepared to raise rates further if appropriate, and we intend to hold policy at a restrictive level until we're confident that inflation is moving down sustainably toward our objectives."
The Fed's decisions can have a lasting impact on mortgage rates. But it's still possible to find the best rate by shopping around. Visit Credible to compare options from different lenders without affecting your credit score.
AUTO INSURERS PLAN FURTHER RATE INCREASES THIS YEAR – HERE'S HOW YOU CAN GET COSTS UNDER CONTROL
Have a finance-related question, but don't know who to ask? Email The Credible Money Expert at moneyexpert@credible.com and your question might be answered by Credible in our Money Expert column.