Alarming number of Americans fall deeper into credit card debt each month: survey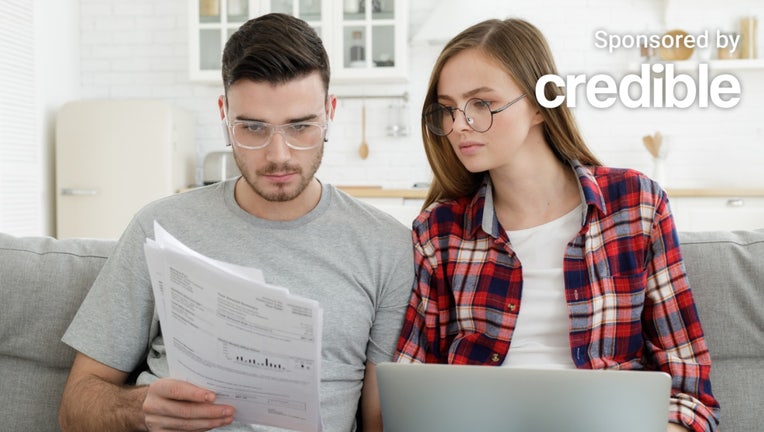 article
As Americans grapple with record-high debt and stubborn inflation, many also struggle with credit card debt. In fact, more than half (61%) of Americans have credit card debt today and they owe an average of $5,875, according to a survey by Clever. And many aren't just using plastic for luxury. About half of credit card users (48%) turn to their cards to cover essential living expenses such as rent, food and utilities. Some are falling behind. 
About 28% of card users say they find it difficult to make the minimum payments on their credit cards and 14% say they've missed a payment this year. On average, Americans spend $1,506 on their credit cards each month, which translates to more than $18,000 a year. 
"Headlines hammering the uncertainty of the economy have put even cautious card users on edge," Clever said in its report. Of the 39% of Americans who aren't in credit card debt, about one-third (31%) worry they'll go into debt in the next five years."
If you're struggling with credit card debt you could consider paying it down with a personal loan at a lower interest rate. Visit Credible to speak to an expert and get your questions answered. 
MORE THAN HALF OF GEN XERS STOPPED SAVING FOR RETIREMENT, HERE'S WHY: SURVEY
Credit card debt reaches new highs 
For the first time, Americans collectively amassed more than $1 trillion in credit card debt in the second quarter of 2023, according to a report by the Federal Reserve Bank of New York. And many find themselves turning to credit cards at an alarming rate. Two in five Americans with credit cards said they are more dependent on their credit cards than ever before, according to a survey by Quicken. And 35% said they won't be able to pay off their credit card debt before the end of the year. In addition, another 35% of respondents said they'd likely max out at least one credit card by the end of 2023. 
"This increased reliance on credit cards is likely to lead many even deeper into debt –which is especially troublesome with interest rates well into the double digits," Quicken said in its survey report.  
And while the Federal Reserve paused its interest rate hikes in September, inflation remains high. But many consumers are taking advantage of personal loans.
"As the Fed has raised interest rates in hopes of curbing inflation, many consumers have turned to unsecured personal loans as a way to consolidate their credit card debt to get a lower interest rate," Liz Pagel, the senior vice president and head of TransUnion's consumer lending business, said in a statement. "After paying off credit card debt and becoming more open to buy on their cards, these consumers not only save on interest over time, but they also see an improvement to their credit scores."
If you're dealing with high-interest debt, it could benefit you to pay it down with a personal loan at a lower interest rate. Visit Credible to get your personalized rate in minutes. 
COST IS THE BIGGEST FACTOR BEHIND WHY A MAJORITY OF AMERICANS DELAY MEDICAL CARE: SURVEY
Using a personal loan vs a credit card 
A personal loan can offer a lump sum to pay off high-interest debt. Personal loans often come with lower interest rates than credit cards, making it easier for consumers to pay off debt at their own pace. For instance, the average interest rate on credit cards is 20.68%, according to data from the Federal Reserve Bank of St. Louis. The average rate for personal loans is 11.48%.
Personal loans can be paid off in fixed monthly payments and installments, so consumers know how much they'll owe each month. And the time to pay it off generally lasts up to five years. 
"These loans can range in size from several hundred dollars to several thousand dollars or more and their length can range from a few months to several years," the CFPB said in a post. "The payments are generally the same throughout the length of the loan."
If you're ready to pay off high-interest debt with a personal loan, you could visit Credible and compare options from different lenders without affecting your credit score.
THESE TWO FACTORS COULD BE DRIVING YOUR CAR INSURANCE COSTS UP
Have a finance-related question, but don't know who to ask? Email The Credible Money Expert at moneyexpert@credible.com and your question might be answered by Credible in our Money Expert column.