Americans to deplete pandemic era savings by end of Q3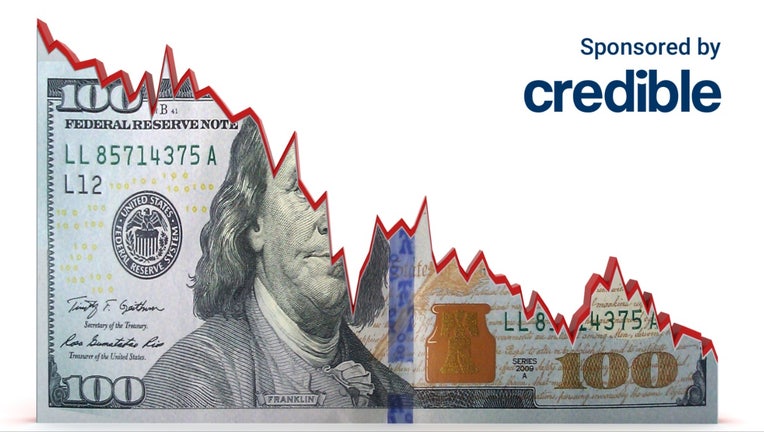 article
Following the dawn of the COVID-19 recession, Americans collectively accumulated a record $2.1 trillion in excess savings, according to research by the Federal Reserve Bank of San Francisco. 
The San Francisco Fed refers to excess savings as the difference between actual savings and the pre-recession trends, relative to previous recessions. The analysis estimated that $500 billion of these excess savings remained in the aggregate economy by March 2023. But by June, those numbers dipped to below $190 billion. And despite considerable uncertainty, the San Francisco Fed estimates that Americans will deplete the rest of those savings by the end of the third quarter of 2023. 
"The drawdown on household savings was initially slow but started to accelerate in 2022 and has remained around $100 billion per month on average," the San Francisco Fed said in its report. 
This analysis follows a recent spike in the consumer price index (CPI) — a benchmark for inflation — and the Federal Reserve's 11th interest rate hike since last year. 
If high-interest debt is putting a dent in your finances, you could consider paying it down with a personal loan at a lower interest rate. Visit Credible to get your personalized rate in minutes. 
More than half of Gen Xers stopped saving for retirement, here's why: survey
Inflation data raises possibility of another interest rate hike 
Although inflation has slowed from its June 2022 peak of 9.1%, the Fed may not reverse its tough stance on monetary policy until inflation is down to its 2% target range. In fact, inflation increased to 3.2% in June.
"The longer inflation remains elevated, the more entrenched it becomes," Morning Consult Chief Economist John Leer said in a statement. "The question we should all be asking is how long the Fed is willing to accept core inflation above 4%. My sense is that their tolerance is pretty low, meaning that we shouldn't expect rate cuts this year." 
Other economic indicators could also point to future rate hikes by year's end.
"Job growth is weakening, and wage growth is holding steady, but both are still above the pace that would be consistent with the Federal Reserve's inflation target," Joel Kan, the Mortgage Bankers Association's (MBA) vice president and deputy chief economist, said in a statement. "The incoming economic data continue to convey conflicting signals about the strength of the economy. Indicators of manufacturing and service sector health remain lackluster, measures of inflation have moved lower, while GDP growth in the second quarter was stronger than expected and consumer spending remains resilient."
And despite a recent reduction in total and core inflation rates, market participants expressed that "inflation remained unacceptably high and that further evidence would be required for them to be confident that inflation was clearly on a path toward the Committee's 2 percent objective," according to recently released minutes of the Fed's Federal Open Market Committee (FOMC) from July 25 to July 26.
If you're worried about high-interest debt, you could consider paying it off with a personal loan at a lower rate to reduce your monthly payments. Visit Credible to get your personalized rate in minutes. 
Household debt hits record 
In the midst of diminishing savings and high interest rates, Americans have taken on record debt. 
Americans amassed a record $17.06 trillion in household debt in the second quarter of 2023, an increase of $16 billion from the last quarter, according to research by the Federal Reserve Bank of New York. Specifically, credit card balances increased to $1.03 trillion, a spike from $986 billion in the first quarter. 
"Credit cards are the most prevalent form of household debt and continue to become even more widespread," The NY Fed said in its report. 
And for many Americans, incomes have not kept with the rising costs of goods– even as they take on more debt. 
Forty-six percent of consumers said their incomes did not keep up with the rate of inflation in the second quarter of 2023, according to a report by TransUnion. And 38% said their finances were worse than planned by that point. This indicated an increase of four percentage points from the previous quarter, according to the report. In fact, inflation ranked as the top concern (79%) for respondents. It was followed by a recession (53%) and increased housing prices (45%).
"Inflation has consumers in a recession state of mind," TransUnion said in its report.
Many Americans, particularly those in Gen Z, are turning to credit cards to cover rising expenses. Fifty percent of Gen Z borrowers – compared to 32% of the entire population – said they are planning to apply for new credit or refinance existing credit, according to TransUnion.
"It makes sense to see Gen Z consumers' use of credit cards and personal loans increase relative to consumers as a whole as they age into financial independence," Michele Raneri, the vice president of U.S. research and consulting at TransUnion, said in a statement. "Like the overall population, many Gen Z borrowers are facing the same financial challenges brought on by high interest rates and inflation. As a result, they are tapping into these available credit products to help them cope with rising expenses and the tightening of their monthly budgets."
If high-interest debt is standing in the way of your financial goals like saving for retirement, you could consider paying down debt with a personal loan at a lower interest rate to reduce your monthly payments. Visit Credible to speak with a personal loan expert and get your questions answered. 
Cost is the biggest factor behind why a majority of Americans delay medical care: survey
Have a finance-related question, but don't know who to ask? Email The Credible Money Expert at moneyexpert@credible.com and your question might be answered by Credible in our Money Expert column.