50 years of hip-hop: The pioneer queens who dominate the genre
Women have come along way since the early days of hip-hop. Now, as the culture celebrates its 50th anniversary, we are honoring the women who have opened doors and smashed glass ceilings to make sure their voices were heard – loud and clear.
From Queen Latifah to Cardi B, there's a growing list of female trailblazers, who have changed the game. XXL editor-in-chief Vanessa Satten says there are many female hip-hop success stories who are powerful cultural forces in their own right with their talent and authenticity.
"I think we will always be talking about Queen Latifah, we'll always be talking about Salt-N-Pepa, we'll always be talking about Nikki and Foxy and Cardi for her wins with the Grammys, and Kim for the tone she set for women, Lauryn Hill, the impact she had, she almost stands alone," Vanessa Satten offered.
Rapper Rah Digga rose to fame as the first lady of the Flipmode squad at a time when women had to be affiliated with a male artist or a group in order to be seen and heard she went onto a solo career as an artist and actor. She says as the culture has grown, so have the opportunities.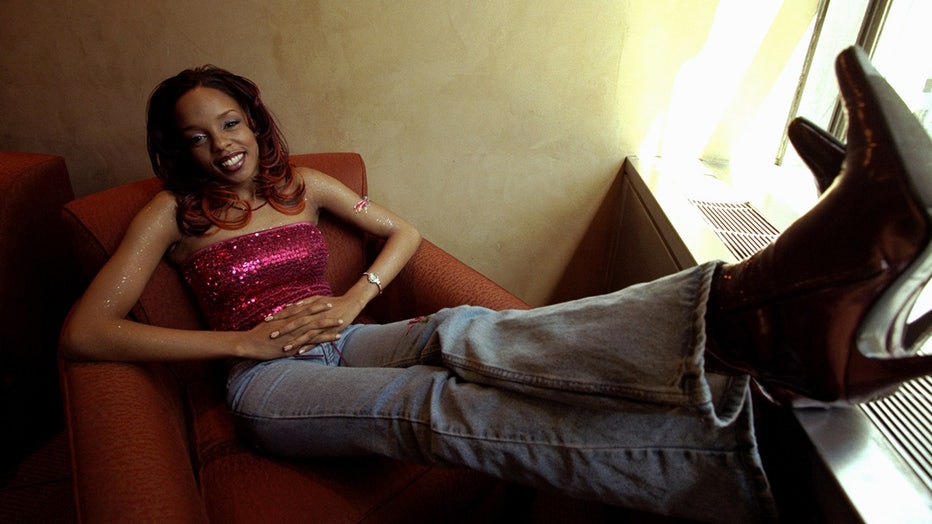 File: Rapper Rah Digga relaxes at Elektra Records in Rockefeller Center, April 24, 2000. (Photo by Mark Bonifacio/NY Daily News Archive via Getty Images)
Emerging hip-hop artist Lady London looks to the greats for inspiration, as she builds a multi-faceted career that would've been unimaginable a decade ago. 
"I've always been very inspired by confident women who walk, and stride with pride in who they are, and embracing the craft 100%, definitely any type of boldness or confidence."
"I think you see more mainstream acceptance, you see endorsement deals, you see headline performances, collaborations; you see all of these things that didn't exist, because there wasn't a huge, thriving women in the hip-hop community," Satten continued.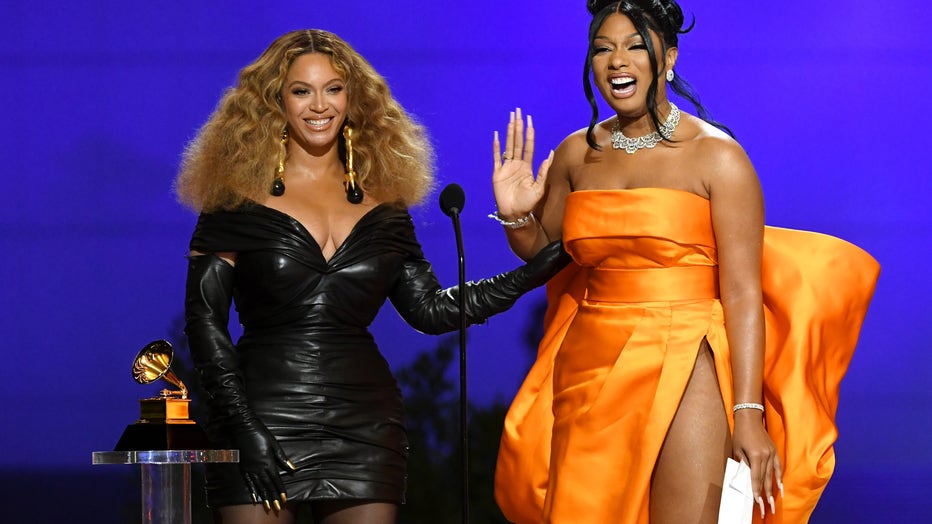 (L-R) Beyoncé and Megan Thee Stallion accept the Best Rap Performance award for 'Savage' onstage during the 63rd Annual GRAMMY Awards at Los Angeles Convention Center on March 14, 2021 in Los Angeles, California. (Photo by Kevin Winter/Getty Images f
There are also more women behind the scenes than ever before. I hope you join us for this exciting conversation on the next episode of Street Soldiers, Friday night March 10, 2023, right after the 10 o'clock news.
After that you can watch this episode anytime on our Lisa Evers Street Soldiers playlist on the FOX5NY YouTube page.