Aaron Rodgers traded to the New York Jets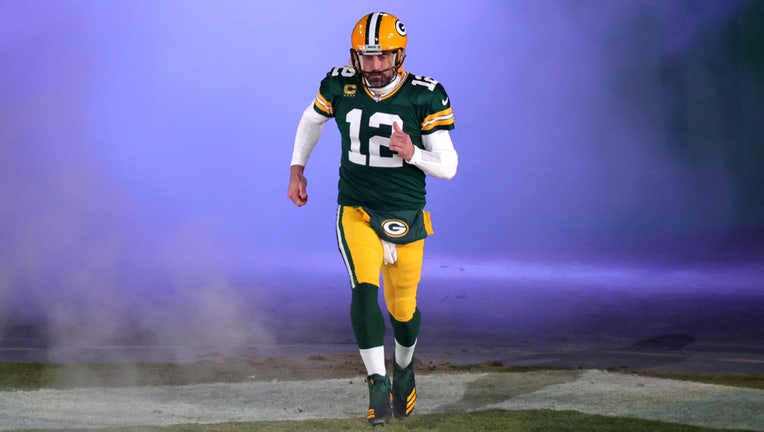 article
NEW YORK - After weeks of speculation, a 12-day cleanse, and a four-day "darkness retreat," quarterback Aaron Rodgers is finally joining the New York Jets.
Fulfilling their scorned quarterback's wishes, the Green Bay Packers agreed to terms with the Jets on Monday. The Jets will receive Rodgers, the No. 15 overall pick and a fifth-rounder this year from the Packers, according to a person with knowledge of the trade. In exchange, Green Bay will get the 13th overall selection, a sixth-rounder and a conditional 2024 second-round pick that can become a first-rounder if Rodgers plays 65% of plays for New York next season.
The 39-year-old has spent his entire 18-year career with the Packers, stepping out of Brett Favre's shadow before leading the club to a win in Super Bowl XLV. 
Rodgers earned MVP honors with the Packers in 2020 and 2021 but is coming off a 2022 season in which he had his lowest passer rating as a starter and threw 12 interceptions, his highest total since 2008. The Packers went 8-9 and missed the playoffs to end a string of three straight NFC North titles.
The future Hall-of-Famer still believes he can play at "the highest level," though, and has made it clear that he does not want to be part of a rebuilding process, should the Packers decide to head in that direction, despite signing a three-year, $150.8 million extension with the Packers last offseason.
After the season ended, Rodgers headed to Oregon for a four-day darkness retreat for meditation and reflection, but did not immediately say what – if any – clarity the experience offered.
New York and Las Vegas were considered likely destinations for Rodgers, but the Raiders signed Jimmy Garoppolo to take over as their quarterback after Derek Carr headed for New Orleans.
Jets owner Woody Johnson, general manager Joe Douglas, head coach Robert Saleh and offensive coordinator Nathaniel Hackett, who once held that same role with Green Bay, met with Rodgers in person earlier in California.
The Jets went 7-10 last season, staying alive in the playoff race until Week 17.
It wasn't until March that Rodgers went public with his "intention" to play for the Jets next season, leaving the two teams struggling to work out a deal under the spotlight of his expectations.
"I have nothing but love in my heart for every Packer fan and everybody who works in the organization," Rodgers said at the time. 
Information from the Associated Press and FOX News was used in this report.