'I'm here because Donald Trump raped me,' writer testifies
NEW YORK - E. Jean Carroll wept on the stand Wednesday during her testimony, saying "being able to get my day in court is everything to me." 
But after regaining her composure, Carroll added, "I'm not going to sit here and cry and waste everybody's time."
The 79-year-old author and former magazine advice columnist testified that former President Donald Trump raped her in a dressing room at a luxury New York City department store in the mid 1990s. She went public with her accusation in her book in 2019. 
"I'm here because Donald Trump raped me, and when I wrote about it, he said it didn't happen.  He lied and shattered my reputation, and I'm here to try and get my life back," she said.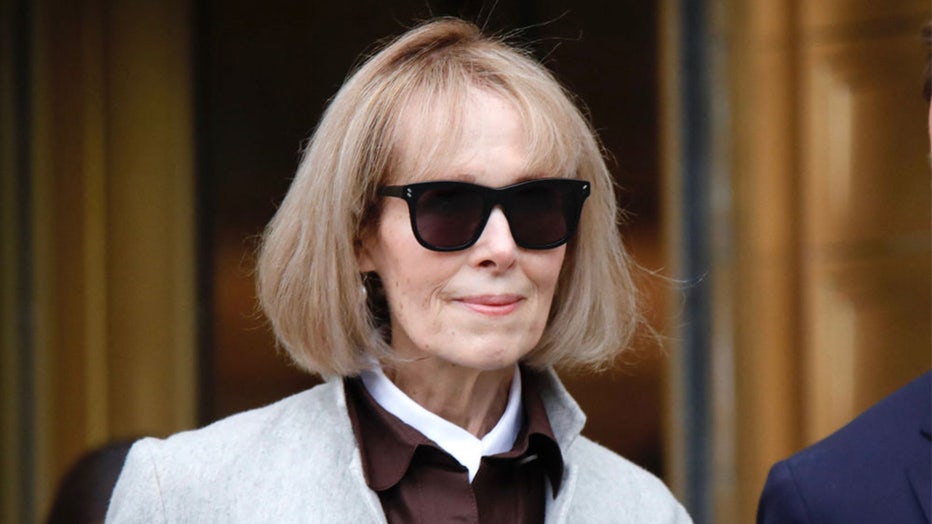 FILE - Writer E. Jean Carroll leaves as jury selection is set to begin in the defamation case against former US President Donald Trump brought by Carroll, who accused him of raping her in the 1990s, at the Manhattan Federal Court in New York on April (KENA BETANCUR/AFP via Getty Images)
Carroll is suing Trump in civil court for defaming her and calling her a liar. 
She recounted how she ran into Trump in the store and he asked her advice about a gift for a woman. 
Carroll said she agreed to help him because she thought it would be "a funny New York thing" to do with a funny story to tell people.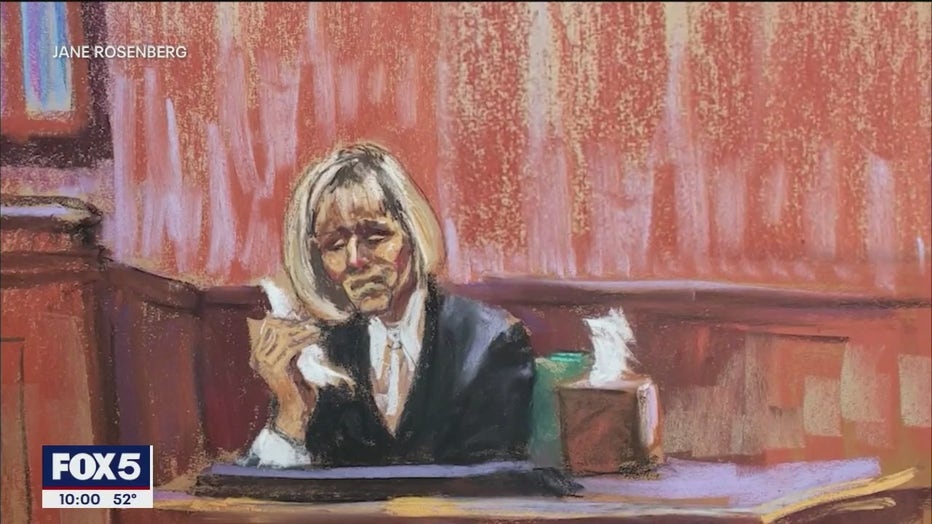 Carroll testified that she recommended a hat, but Trump suggested lingerie. She said they joked and flirted and she followed him into the dressing room and that is when he allegedly attacked her. 
"My whole reason for being alive in that moment was to get out of that room," Carroll said. 
After the alleged incident, Carroll said she told just two friends. She did not file a police report because she said she was afraid Trump would retaliate. She was also ashamed and blamed herself for flirting with Trump. 
Trump has chosen not to attend the trial in person, but as Carroll testified, he posted on his social media account, calling the case "a made up scam." 
"This is a fraudulent & false story — Witch Hunt!" Trump wrote on his social media platform, Truth Social. His comments prompted the judge to warn Trump's lawyers that he could bring more legal problems upon himself. 
The Associated Press contributed to this report.