Walter Russell III: The youngest Black male to win a Grammy Award
NEW YORK - At just 14, Walter Russell III of Harlem is now the youngest Black male to win a Grammy Award for his performance in "Blanchard: First Shut Up in My Bones." His reaction? Disbelief. 
"Wow this is like, I did this?" he told FOX 5 New York.
It's also the first opera by a Black composer at the Metropolitan Opera, meaning Walter can now add "history maker" to his already impressive resume.  
Walter says it warmed his heart to receive the honor. "I hope this paves the way for all Black actors or kids who want to do something like this." 
The Harlem School of the Arts student is currently playing the role of young Marlon in the Michael Jackson play on Broadway, and before that, he played young Simba in Broadway's Lion King.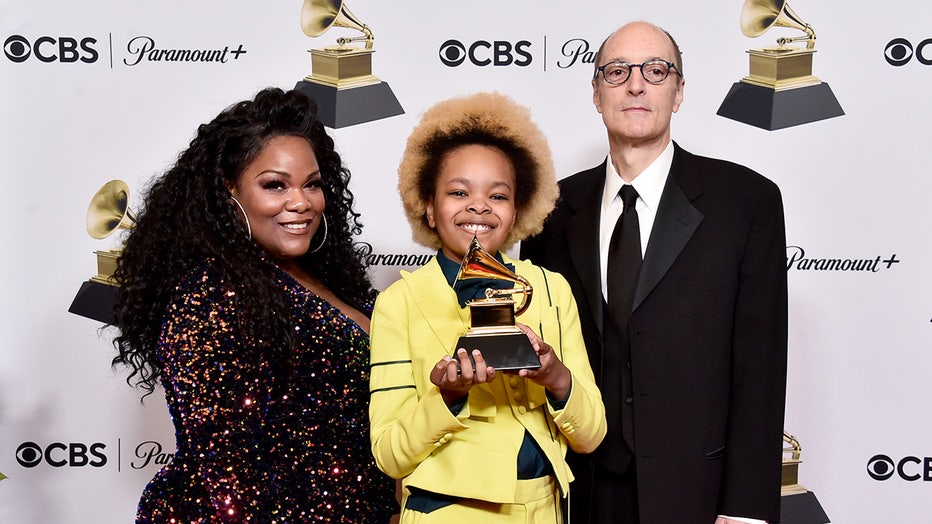 Latonia Moore, Walter Russell III, and David Frost pose with the Best Opera Recording award for "Blanchard: Fire Shut Up In My Bones" in the press room during the 65th GRAMMY Awards at Crypto.com Arena on February 05, 2023 in Los Angeles, California.
Speaking to Walter, it's easy to forget he's just a teen. He says his day starts at 7 a.m., and ends after rehearsals and performances around midnight.
But he handles all the work with an ostensible ease. He's always loved to perform, saying dancing was his first love.
"It was the only thing I could remember doing at a young age," Walter said.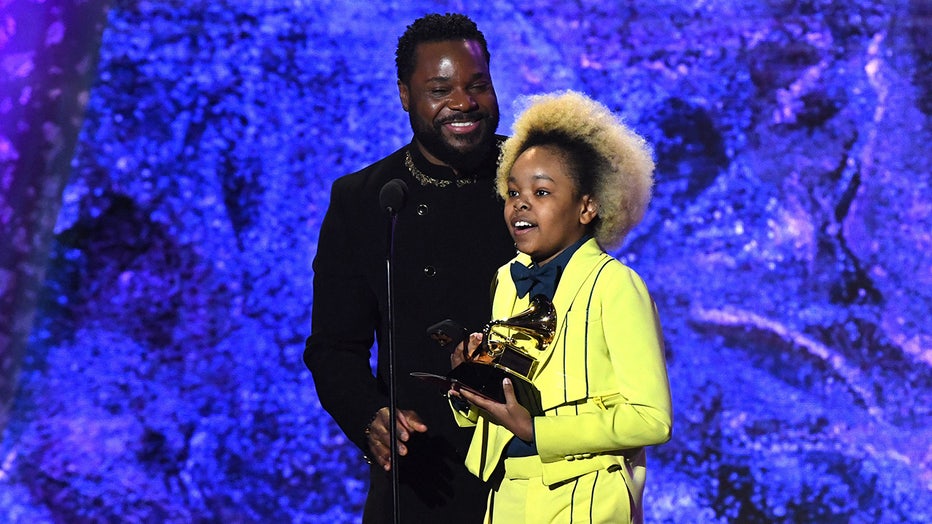 Walter Russell III (R) accepts the award for best opera recording during the pre-telecast show of the 65th Annual Grammy Awards at the Crypto.com Arena in Los Angeles on February 5, 2023. (Photo by VALERIE MACON/AFP via Getty Images)
Whether it's dancing, singing or acting, Walter says the joy he gets from it all keeps him going through the long days. It's also a reminder of how much he's accomplished in such a short time.  
"This Grammy basically is like a homage to that 3-year-old me being like, 'Hey man, you made it!'" he exclaimed.
So what's next for him?
He's got plenty of goals, but none that will change who he is at his core. He says he'll always be that kid from Harlem and always stick to those roots.
"If I ever get the chance to go back to Broadway after this, then I'll definitely do it, and maybe I'll win a Tony from it, you never know!" he said.